To remain strong and independent, 88.5 WFDD must be powered by the very public it serves.
In this polarizing political climate, 88.5 WFDD is here for you with a deep, unflinching commitment to facts, a promise of open knowledge for all, and a dedication to respectful, civil conversations that include a wide variety of perspectives and viewpoints.
Listener support pays for this essential news coverage. 
Every single day, 88.5 WFDD is here for our community for free. We make this service available, and then ask you to make a contribution because you value it.
Become a Sustainer Make a One-Time Gift  Already a Sustainer? Increase Your Gift 
We're excited to offer a new thank-you gift this fall!
When you make a donation of $15 a month, or $180 a year, we'll say thank you with our new WFDD socks! They feature our colorful conversation bubbles in a bright pattern with "88.5 WFDD" on the back. The crew socks are a merino wool blend and are made right here in North Carolina from our friends at Farm to Feet.
And we have a very special giveaway: A HAMILTON Getaway in Durham!
This getaway giveaway includes: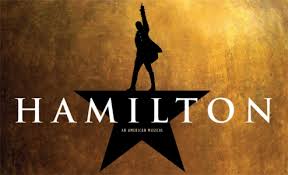 Two (2) tickets to see the smash Broadway hit HAMILTON at the Durham Performing Arts Center on Saturday, December 1, at 8pm. 
Overnight stay at 21c Museum Hotel Durham including deluxe suite and DPAC Package.
$100 in gift certificates at Counting House restaurant in hotel 21c Museum Hotel.
The drawing for this exciting giveaway will take place on Tuesday, October 23, at 2pm. Our lucky winner will be notified by phone and/or email.     
Find complete giveaway rules here.