American historian John Henrik Clarke once said, "Slavery ended and left its false images of black people intact." Since 1979, the North Carolina Black Repertory Company — the first of its kind in this state — has been deconstructing those images through the power of theatre. This season marks the 30th anniversary of NC Black Rep's world-renowned National Black Theatre Festival, with over 130 performances, workshops, films, and more in venues throughout Winston-Salem. 
It all begins Monday night with the musical Jelly's Last Jam, telling the fascinating story of jazz legend Jelly Roll Morton. The Tony award-winning show features dance, the music of New Orleans, and a deep exploration of the complexities of African-American life. 
On Monday, a kick-off event for the new season was held in a West End neighborhood home in Winston-Salem. Roughly 40 actors, musicians, dancers, directors and supporters gathered in the living room there to raise a glass to NC Black Rep, and sample live performances from their upcoming show, Jelly's Last Jam by George C. Wolfe.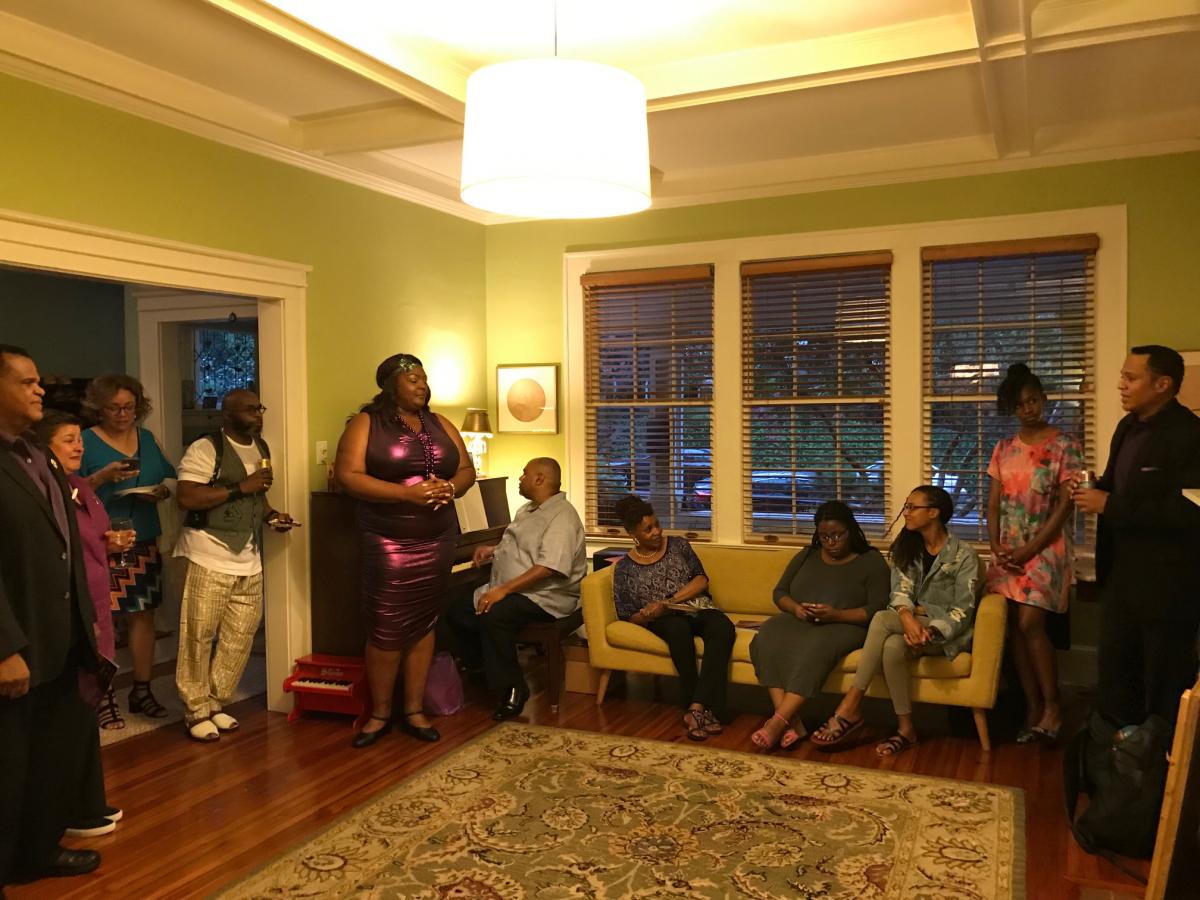 The musical is set in the 1920s and 30s featuring the early jazz sounds and tap dance popularized during that era.
Pianist and music director Tyrone Jackson is based in Atlanta. He says Jelly Roll Morton's stride piano style may sound easy, but it's anything but.
"So, what you have to do is cover the melody, which is important, right, but you also have to carry the feel which is going on with the bass, and you also have to get the changes in," says Jackson. "So, your left hand is going to carry the bass and the harmonic changes as well and let your melody and your embellishment come from the right hand."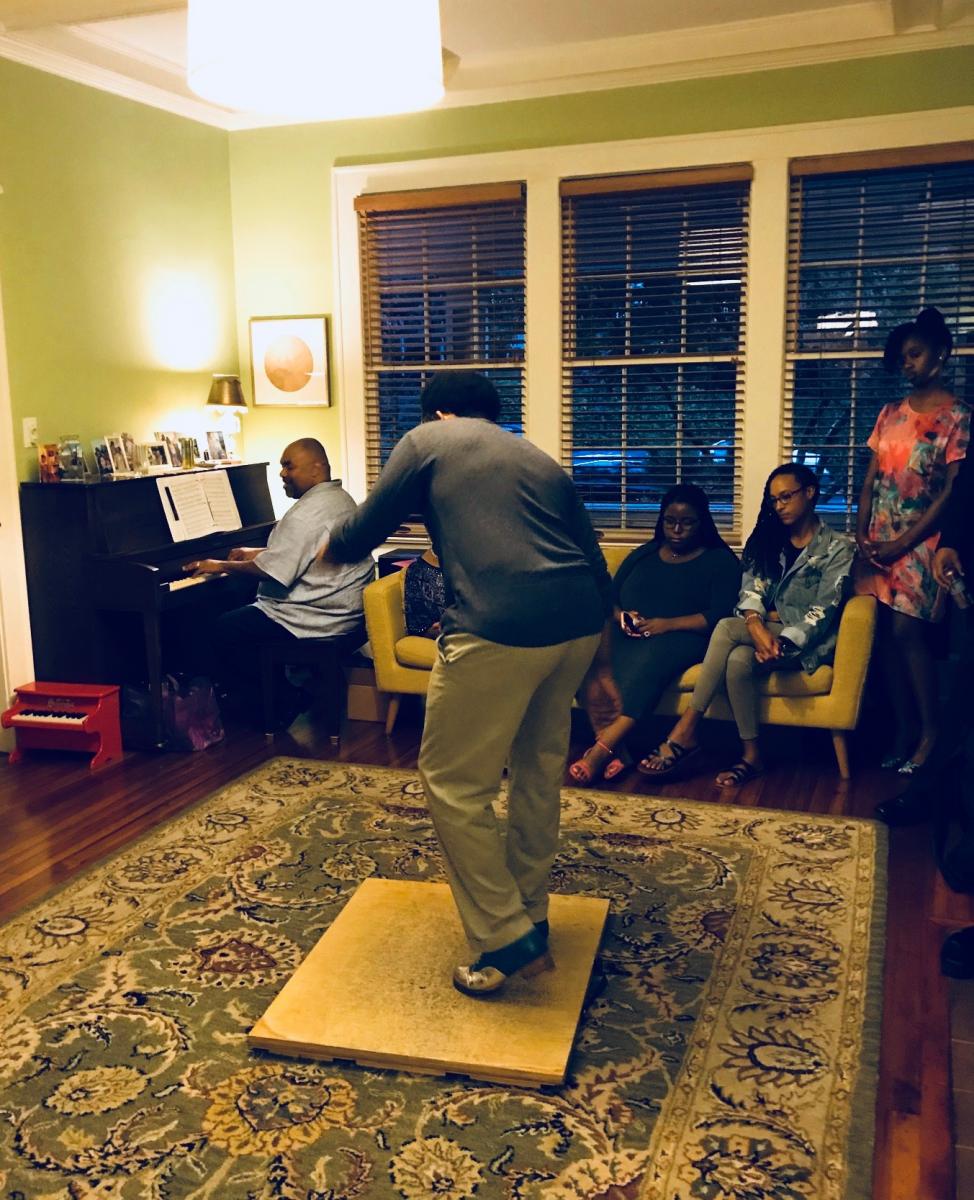 NC Black Rep Artistic Director Jackie Alexander is originally from New Orleans, and the musical holds a special place in his heart. It was the first show he ever saw on Broadway. He later directed the city's first production of the show at the famed La Petit Theatre during that venue's 100th anniversary season.   
"There's a line in one of the songs, 'We are the rhythm that colors your soul,' and I kind of feel like that's the festival when it comes to black theatre," says Alexander. "We are the rhythm that colors the soul of black theatre."
Alexander anticipates more than 60,000 NBTF attendees this year flocking to Winston-Salem for theatre performances like Jelly's Last Jam which begins the Festival this year.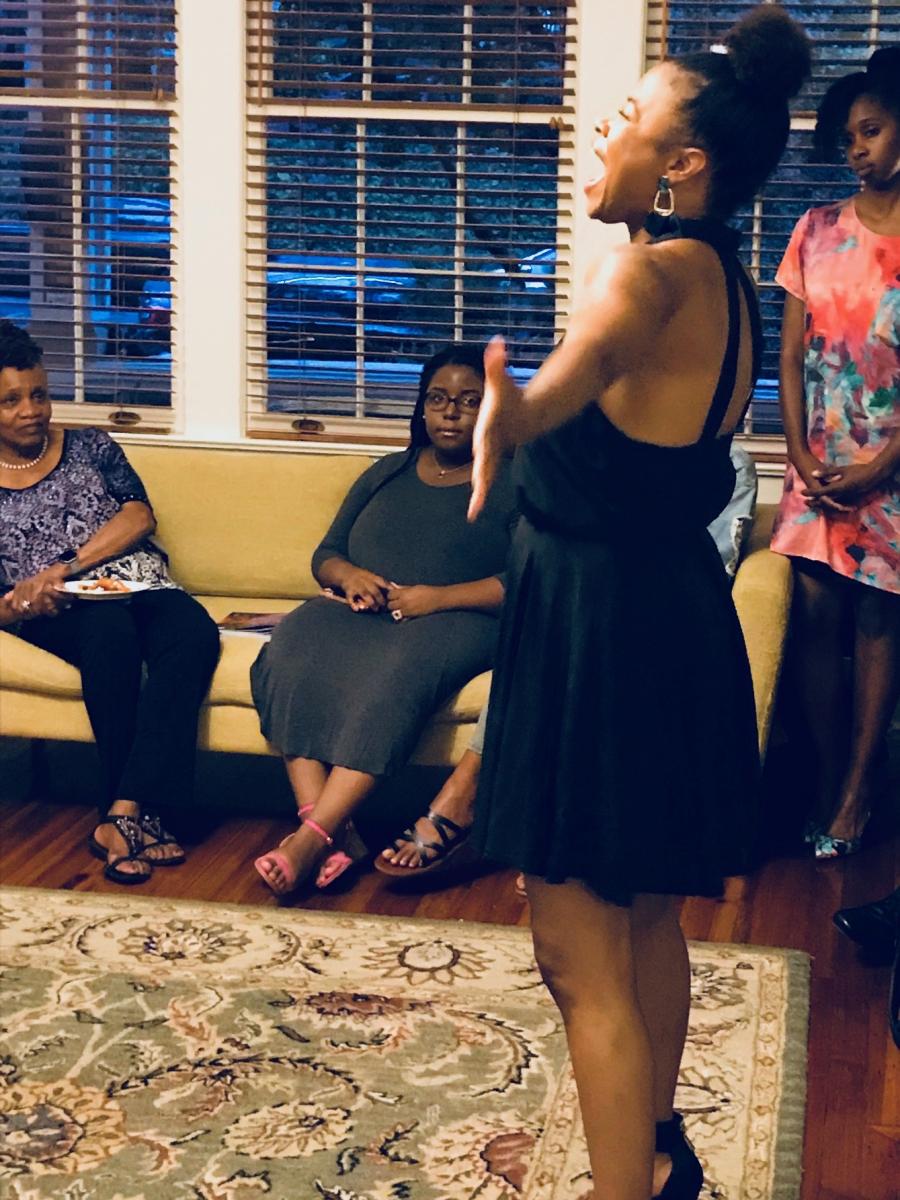 "It's an amazing show [with] tap, great dancing, great singing, great acting, and an amazing story on top of everything else," he says. "So, it really covers all the bases when it comes to entertainment. It's a great show."
Alexander comes to the Triad via New York where he directed the Billie Holiday Theatre. He says his first National Black Theatre Festival came in 2005, but he had been hearing about it since acting school. 
"I always wondered, 'How did they get all these people to come to Winston-Salem?' But you know, André De Shields — he just won a Tony award — he's at every festival," says Alexander. "Stanley Wayne Mathis — who originated the role of Jack the Bear — he's going to be Chimney Man in our production. So, you've got amazing artists, and that first week in August if you're in black theatre, you're in Winston-Salem. From regional theatres to Broadway to international shows, all of it's here. So, the quality of the work is amazing." 
This year the entire festival will be captured on film in the form of a documentary and distributed throughout the world. 
Jelly's Last Jam, the story of the self-proclaimed inventor of jazz, opens the National Black Theatre Festival's 30th year on July 29th. It'll run through August 3rd.
Support quality journalism, like the story above, with your gift right now.