You could design the 2018 t-shirt!
What inspires you when you listen to 88.5 WFDD? We want to know! We're looking for a creative t-shirt design that reflects what your favorite public radio station means to you. For the past four years, a local artist has designed the WFDD spring shirt. This year, that artist could be you!
Submit your design by Monday, March 12th! Then, you and other 88.5 WFDD listeners will vote on the best design. Voting begins on March 13th.*
The Winning Design
The winning design will be printed on a 100% local "Cotton of the Carolinas" t-shirt, made by TS Designs.
The design will be shared and promoted online and on-air throughout the spring fund drive. 88.5 WFDD covers 32 counties in North Carolina and Virginia and broadcasts to more than 133,300 listeners each week.
The winning artist will have the opportunity to be interviewed about their work live, on-air during the WFDD Spring Fund Drive. 
The artist will receive a $100 prize.
Submission Information
Submit your design by filling out this form. Files must be less than 2 MB. Acceptable file types are jpg, jpeg, png, bmp, eps, tif, psd, pdf. 
If your design is selected as the winner, please know you will need to provide vector art that is no more than 3 spot colors and not overly complicated.  If you have to send a raster file, make sure it's around 300DPI or more. See TS Designs' guidelines for more details.**
Your design may include up to three colors and will be printed on a colored t-shirt.
You may suggest your preferred t-shirt color from the TS Designs options, but please be aware the color could change in future consultation with TS Designs.
Questions? Send us an email. 
Submissions are due by 11:59 PM on Monday, March 12th, 2018. 
Past Designs
2017 John Bowhers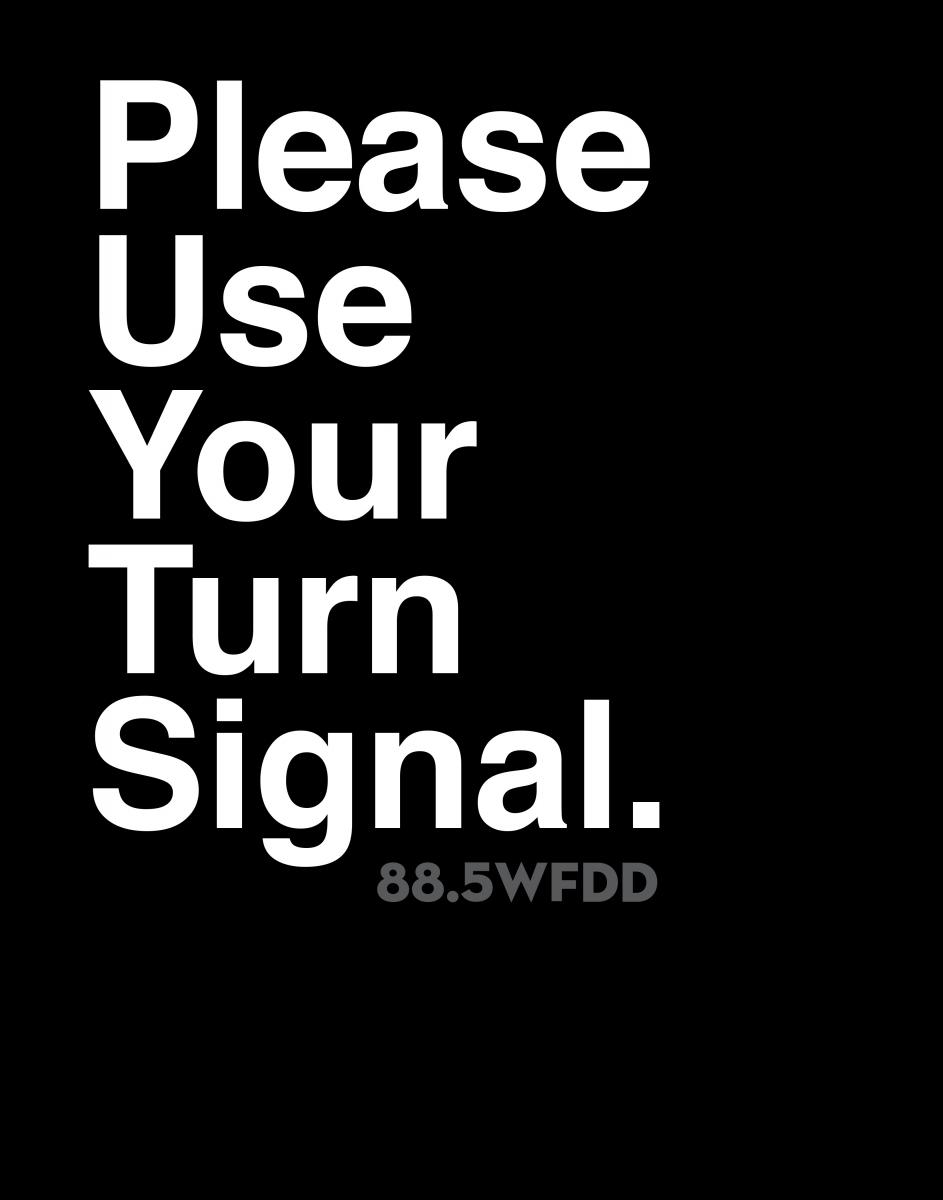 2016 Miriam Martincic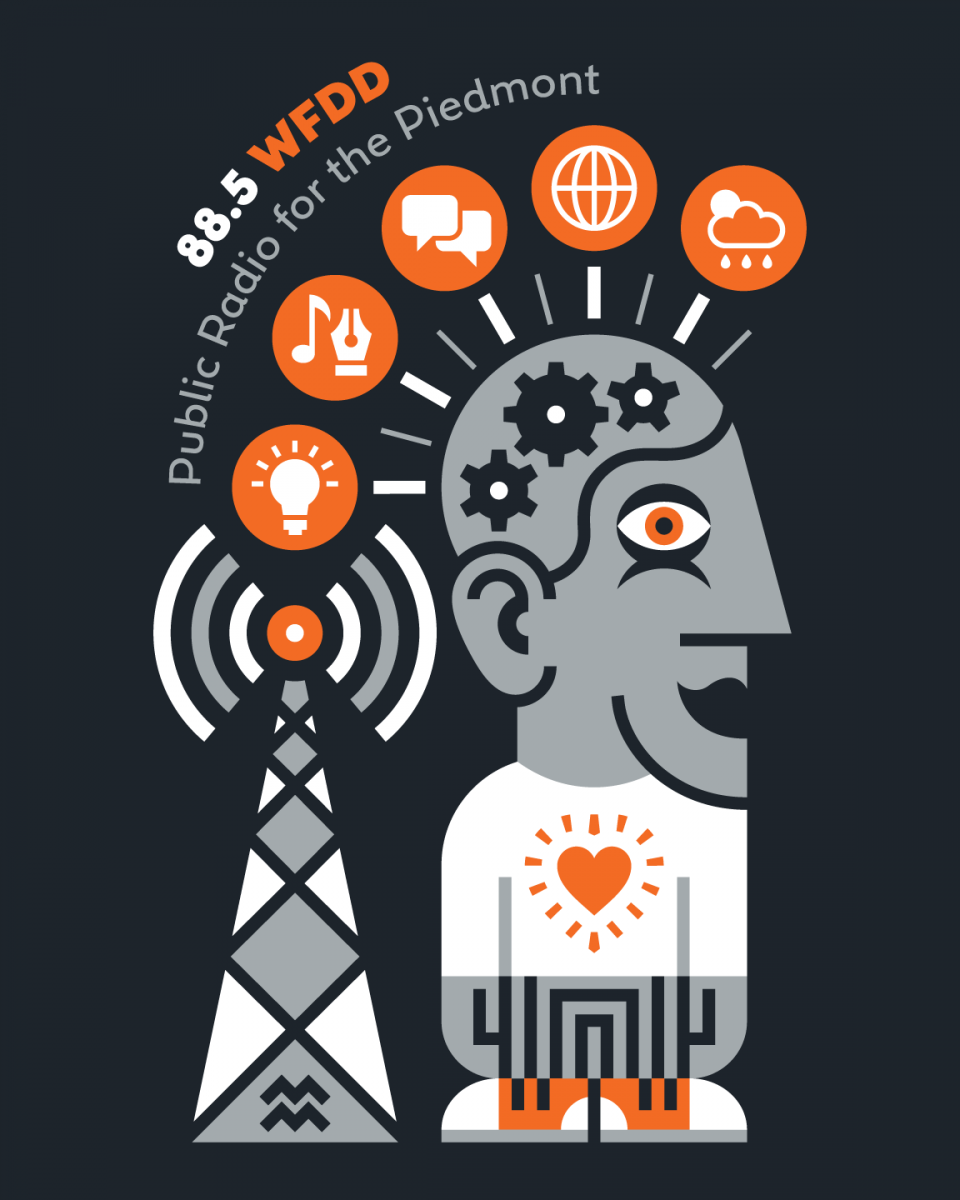 2015 Jennifer O'Kelly
2014 Ben Towle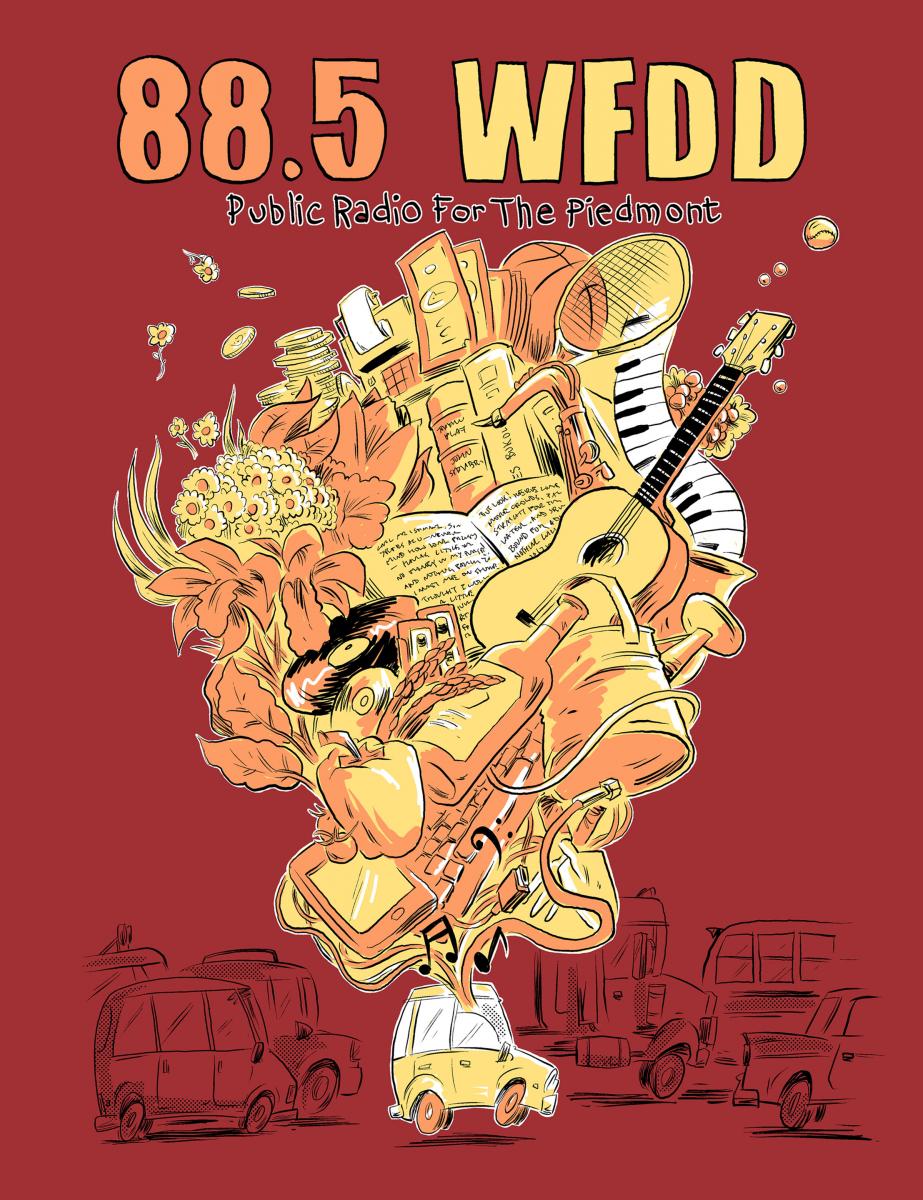 * 88.5 WFDD reserves the right to overrule votes, should we feel that the chosen design is not appropriately reflective of the station. 
**Please look over TS Designs' submission guidelines, but do not submit your design to TS Designs. Submit to WFDD, and we'll handle the rest.