New Hub To Open For Triad Area Commuters
1:18pm May 18, 2017
Piedmont Authority for Regional Transportation (PART) will soon be opening a new terminal in Greensboro. The official dedication was held Wednesday for PART's Howard Coble Intermodal Transportation Center.
Planning for the new center began in 2005. That's when former United States Congressman Howard Coble first obtained the federal earmark for the roughly $10-million project. His goal was to raise awareness about public transportation with the hopes that more Piedmont commuters would take advantage of its availability.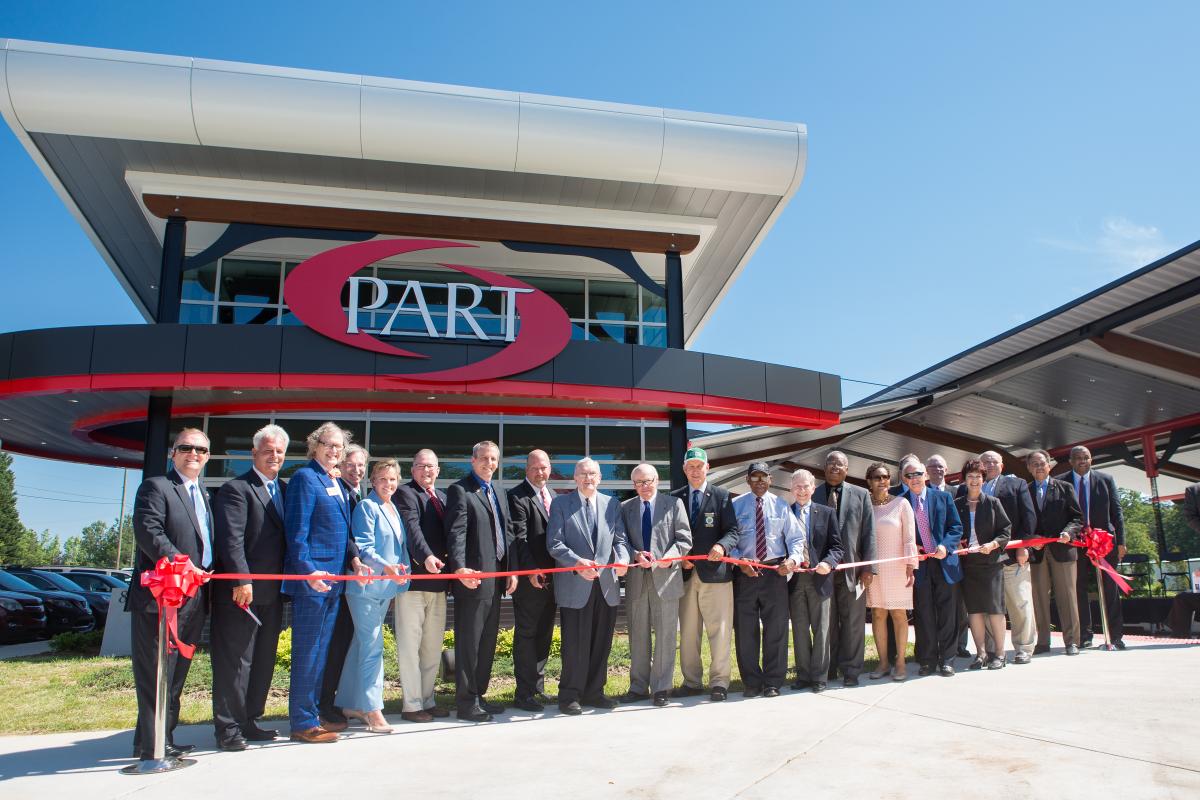 PART's most popular urban routes are between Winston-Salem, Greensboro, and High Point. But ridership from Greensboro through Alamance county to Chapel Hill is on the rise, according to PART Director of Planning Mark Kirstner. He says their rural route from Mt. Airy to Winston-Salem is fast growing as well.
"For the most part, our service caters to commuters — both the schedules and the routes are set up to do that. So, that's always our primary usage," says Kirstner. "Demographically there's quite a difference with what you'd think of as your most traditional transit users taking the routes that connect Greensboro, Winston-Salem, and High Point. Our other rural routes have a little bit more of a 'white collar' feel to them, mostly trying to connect to hospitals."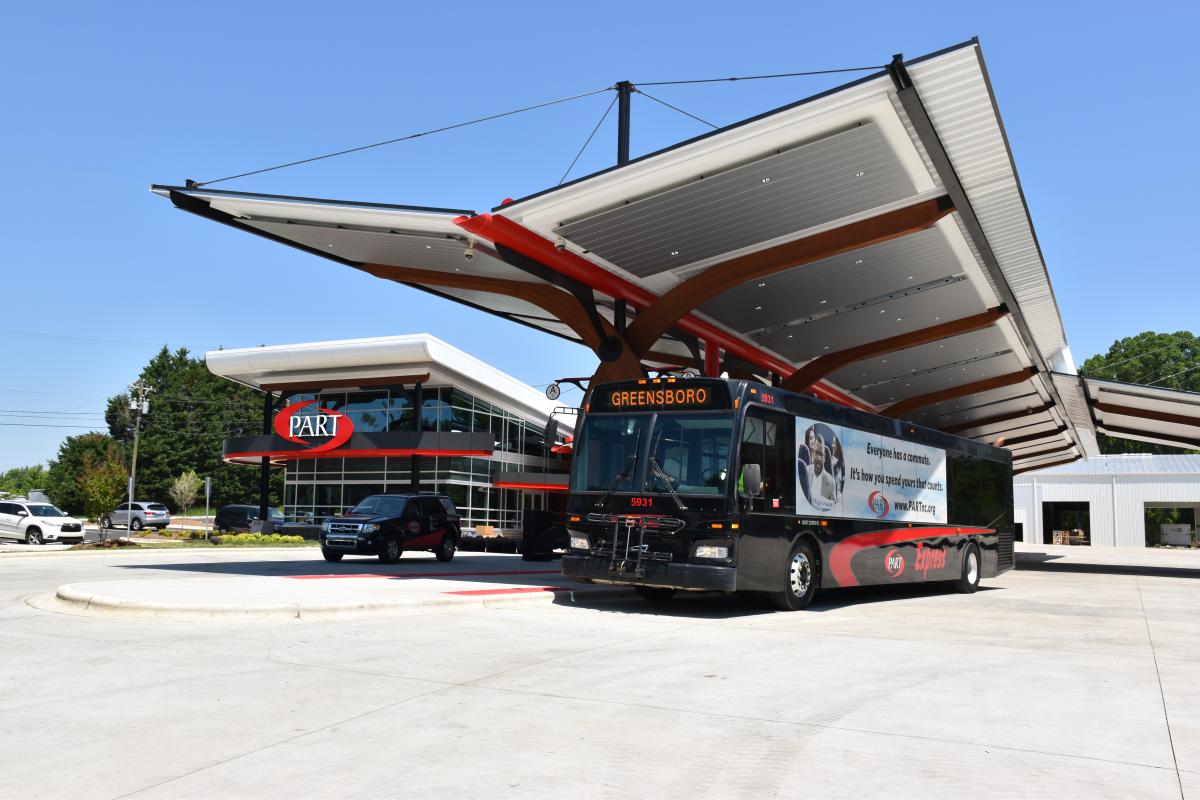 The Coble Transportation Center will replace the old PART hub currently located at I-40 and NC 68, which had become too small to handle growing numbers of commuters. The new hub will serve regional transit routes and services within the ten counties PART currently serves, from Mt. Airy to Asheboro, and Chapel Hill to Mocksville.
On site will be a bus terminal, passenger facility, Park and Ride Lot, and a 16,000 square foot maintenance facility. The new buildings will be located between I-40 and Joseph Bryan Blvd. near Piedmont Triad International Airport, not far from the current hub location, according to PART Director of Planning Mark Kirstner.
"The reason that we are just a mile away and in that specific location is because a lot of people have a vision that we will connect into the airport one day," says Kirstner. "We also have the rail line that connects Greensboro and Winston-Salem that has potential for [passenger] rail service, so that would connect with our hub as well. That's where the multimodal aspect comes in. We would potentially be a regional connection from rail, to bus, to airport."  
Construction on the Coble Transportation Center is now underway, with a completion date expected sometime this summer.