SciWorks Radio is a production of 88.5 WFDD and SciWorks, the Science Center and Environmental Park of Forsyth County, located in Winston-Salem. Follow Shawn on Twitter @SCIFitz.
Drugs are one of our country's greatest problems. The U.S. Department of Justice, in a 2004 report, found that roughly 64 to 70 percent of Federal and State prisoners, respectively, used drugs before being incarcerated. The study also found that 25 percent of violent crimes committed by state prisoners happened under the influence of drugs. (more here) But even for those not behind bars - our family, our friends, or our neighbors who are struggling with addiction, perhaps facing serious illness or even death - hope may not be far off.
There's a bit of a changing landscape that's been happening in addiction. For many years, we've been persecuting people for addiction, but I think as a country we've been changing our mentality. We've realized that addiction is a disease, and we realize that it's time to treat these people instead of persecuting them and throwing them in prison.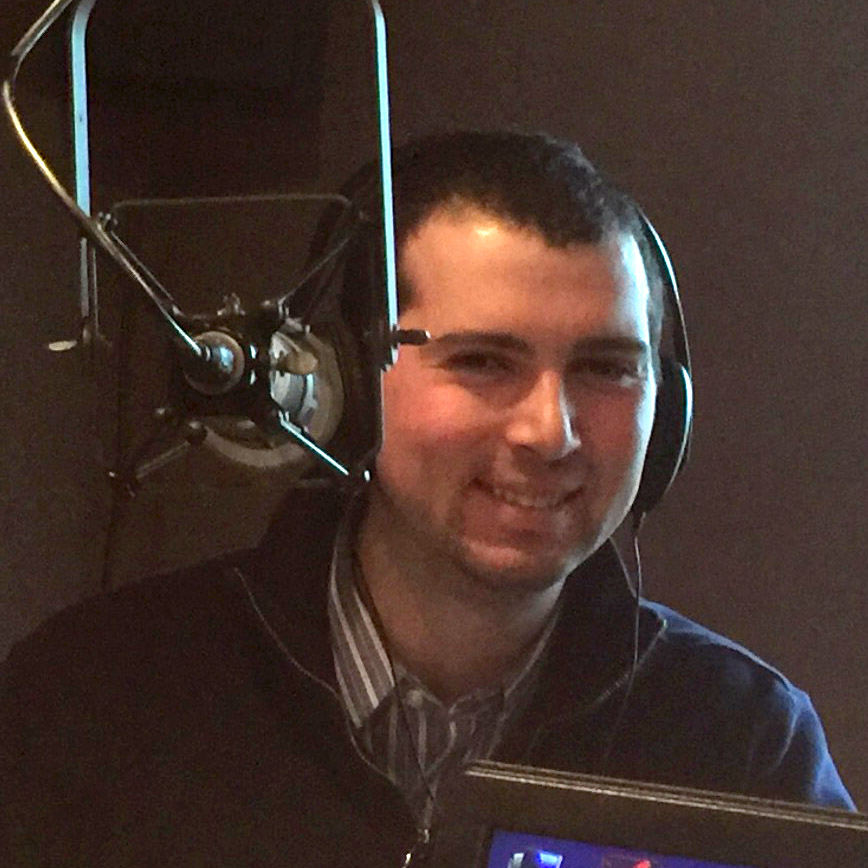 That's Aaron Lazarus, CEO and co-founder of EncepHeal Therapeutics in Winston-Salem. After suffering a personal loss to drug addiction, this recent graduate of Wake Forest University put his degrees in business and biology to work promoting a treatment for cocaine and methamphetamine addiction.
There are 24 million Americans in this country that suffer from an addiction, but this doesn't count the friends and family that just watch their relatives or loved ones continuously fall to their addictions. So what we wanted to do was address these people. There are not that many FDA approved treatments out there. There's none for cocaine or meth or amphetamine addictions. There are a lot of new or innovative treatments out there in academic institutions such as Wake Forest, or government institutions such as the NIH, but the pharmaceutical companies won't take them up because of the risks associated with them. So what we do is we license these compounds in and develop them through animal models as well as in humans, to show that they work, and then provide them to the pharmaceutical companies when they're more viable candidates. We were able to license in our first compound, which is hopefully going to be a first-in-class treatment for cocaine and methamphetamine addictions. Addiction itself is usually an overproduction of dopamine, the hormone in your body that makes you feel happy, pleasurable. What cocaine does, is it binds to this receptor that keeps dopamine in your system, so your body can't break it down. And you keep feeling that rush of dopamine.
Lazarus's team is focused on an existing drug called Modafinil, which primarily treats disorders like narcolepsy. However, it is often used unofficially for a range of treatments.
What Modafinil does is target the same receptor, but binds in a different spot, so it allows it to be non-addictive. Data has shown in rodents currently, that this does help curb addiction. However, Modafinil isn't very specific to binding sites and so it wasn't deemed prudent for cocaine addiction.
EncepHeal Therapeutics has formed partnerships with Wake Forest University and the National Institutes of Health.
Through our collaborator and inventor at the NIH, they were able to clinically add value to Modafinil by changing its structure; to make it more potent to where it needs to bind to and help people curb addiction. There are brilliant people at the NIH, and brilliant minds at Wake Forest, and this allows us to work together to try to screen these compounds, and get them quicker into the hands of people that need them. So, I'm not "the" scientist, but I am "a" scientist, and what I've been good at is to be a team leader. And I have been able to help delegate and listen to the advice of my scientists as well as my business and entrepreneurial advisors, to get their advice to make the critical decisions. While I've established team leadership and we're just learning, it's also a learning process for me. I am 24 years old. I'm the age where it's not likely that I would go into a startup. But, that shouldn't stop anyone. If you're passionate about it, and you have a good plan, then you should go for it, but what you should do is surround yourself with mentors and advisors to help get you to where you need to be.
This Time Round, the theme music for SciWorks Radio, appears as a generous contribution by the band Storyman and courtesy of UFOmusic.com.

Support quality journalism, like the story above, with your gift right now.