Liz Smith joined hundreds of abortion rights activists in marching through the streets of downtown Winston-Salem on a hot Sunday afternoon. 
She held her sign high – the one that read "Get off my lawn," accompanied by a humorous take on the statement — a depiction of a person in pink underwear from the waist down.
The sign brought a smile to her face, but when she spoke about her reason for marching, her eyes welled with tears.
"I do have some close family members and friends who have had medical emergency, late-term abortions, where lives were at risk," Smith said. "And if that hadn't been available, they wouldn't be here today."
On June 24, the U.S. Supreme Court overturned Roe v. Wade, ending the constitutional right to an abortion and triggering bans in several states. Abortion until viability is still legal in North Carolina for now, but that could change. 
People took to the streets on July 3 to protest the decision, chanting "My body, my choice," and "Vote them out." Almost everyone carried a sign with slogans like "Mother by choice for choice" and "I am the boss of my own body," as well as "Abort the court." 
Many in the crowd said abortion rights was an important issue for them, though their reasons for attending the march were varied. 
"I want to instill a sense of camaraderie to the people who this is truly affecting, and let people know that they're not alone," Smith said.
Some people in the crowd said they felt it was their responsibility to the future generation.
Irene Simon was one in a trio of older women at the march. She said she was marching for her daughter and her grandchildren. 
"I went through Roe, and to see the country going backward, it is just frightening," she said. "Because I knew what it was like before. Before Roe, during Roe, and now this is just incredibly horrible."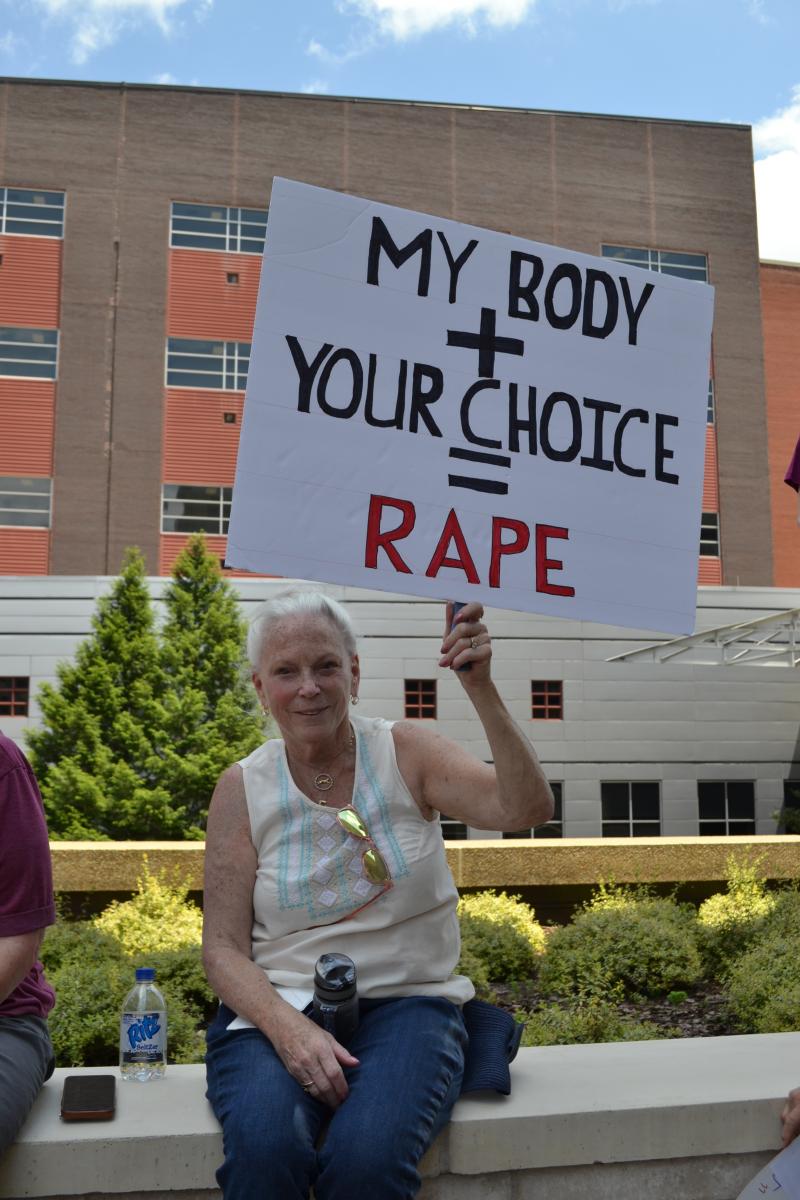 Ellen Loudermilk marched alongside Simon. She said she'd been fighting for this her entire life, though it had been a while since her last protest. 
"I have given up protests in the last 40 years, but here I am back," she said. "This is so important. Not just to me, but to my daughters and my granddaughters and for all the people that come behind me."
There were several men at the protest who said they were marching for the women in their lives as well.
Jason Fields and his wife drove nearly 50 miles to the march from Burlington. He said it was the second protest he'd been to, and that he was there for his two daughters. 
"I want them to be strong women and have all the same rights that I have," he said. "And it's horrible that they're having things taken away from them."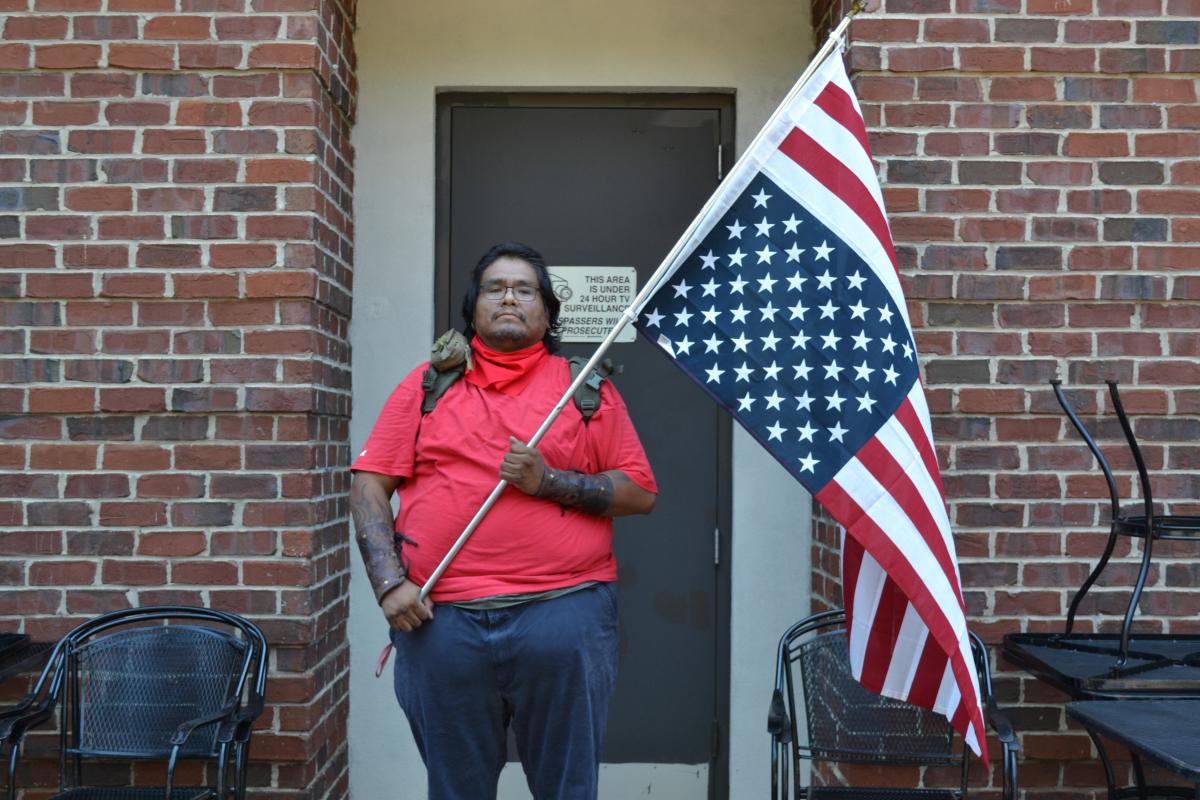 Joshua Narcho also drove to the protest from Welcome, NC. He marched waving an American flag hung upside down to symbolize that the country is in distress. 
"I'm here because I have no children of my own, but I take care of two precious little girls that I don't want anybody else but them making choices about their body," he said. 
Kate Rohden, 21, held up a sign that read: "If you cut off my reproductive choice, can I cut off yours???"
"I fully believe that my body is my choice," she said. 
Aiyana B echoed her sentiments, and said she's ready for people to be free to make their own choices. 
"Anybody who feels the need to have an abortion deserves the right to have one. Everybody deserves the right to choose what they want to do," she said. "And if this country is supposed to be free, and you have your right to choose your own religion or anything else, why not have the choice to choose this?"
Support quality journalism, like the story above, with your gift right now.