Since 1978, a festival in North Carolina's High Country has touted being able to predict the severity of winter weather.
And it all comes down to a winning worm.
The Woolly Worm Festival has been giving Groundhog Day a run for its money for decades. According to local lore, the 13 bands of the woolly bear caterpillar line up with the 13 weeks of winter.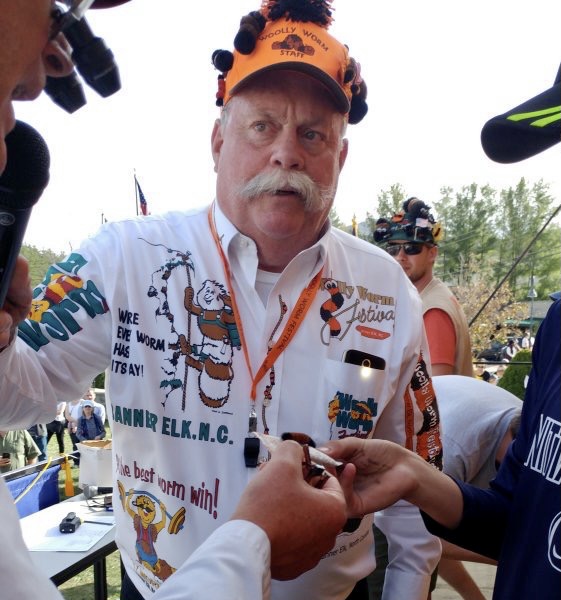 Races — which are four feet long and run from 30 seconds to a minute and a half — are held to determine which insect gets the forecasting honor. Legend says that brown bands mean a mild week, and black bands indicate cold and snowy weather.
Jason DeWitt, the master of ceremonies who calls himself the festival's "Dude," says woolly worms have a better track record than the more famous Punxsutawney Phil.
"Now what they're doing is they're running to find a place to hide for the winter," says DeWitt. "So we take advantage of that urge to run fast. And oddly enough, the winner of the final race is 87.5 percent accurate for the prediction of the winter. We think it's much better than a groundhog."
The Woolly Worm Festival takes place October 16-17 in Banner Elk, N.C.
Support quality journalism, like the story above, with your gift right now.