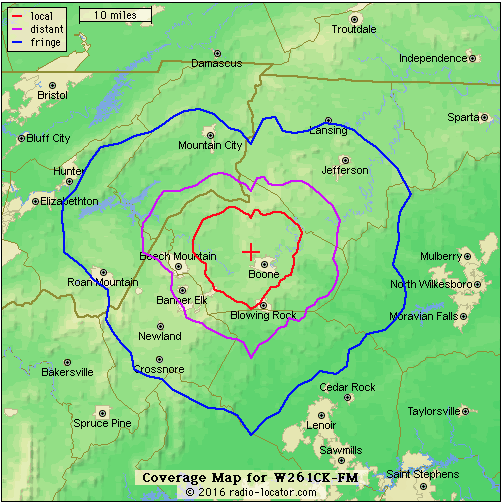 WFDD loves the High Country so much that our translator signal map is shaped like a heart.
WFDD has a signal in the High Country! We love our High Country listeners and know that sometimes 88.5 doesn't always come in as clear as you'd like, so you can tune us in on 100.1, a special frequency just for you! The signal is designed to fill in the gaps where you might not be able to receive 88.5.
Thank you for listening!