In a small church, UNC-Greensboro professor Spoma Jovanovic stands in front of about a dozen rental community leaders. Jovanovic is here as part of the Tenant Leadership Academy, an initiative to educate tenants on how to strengthen their apartment communities and lower eviction rates.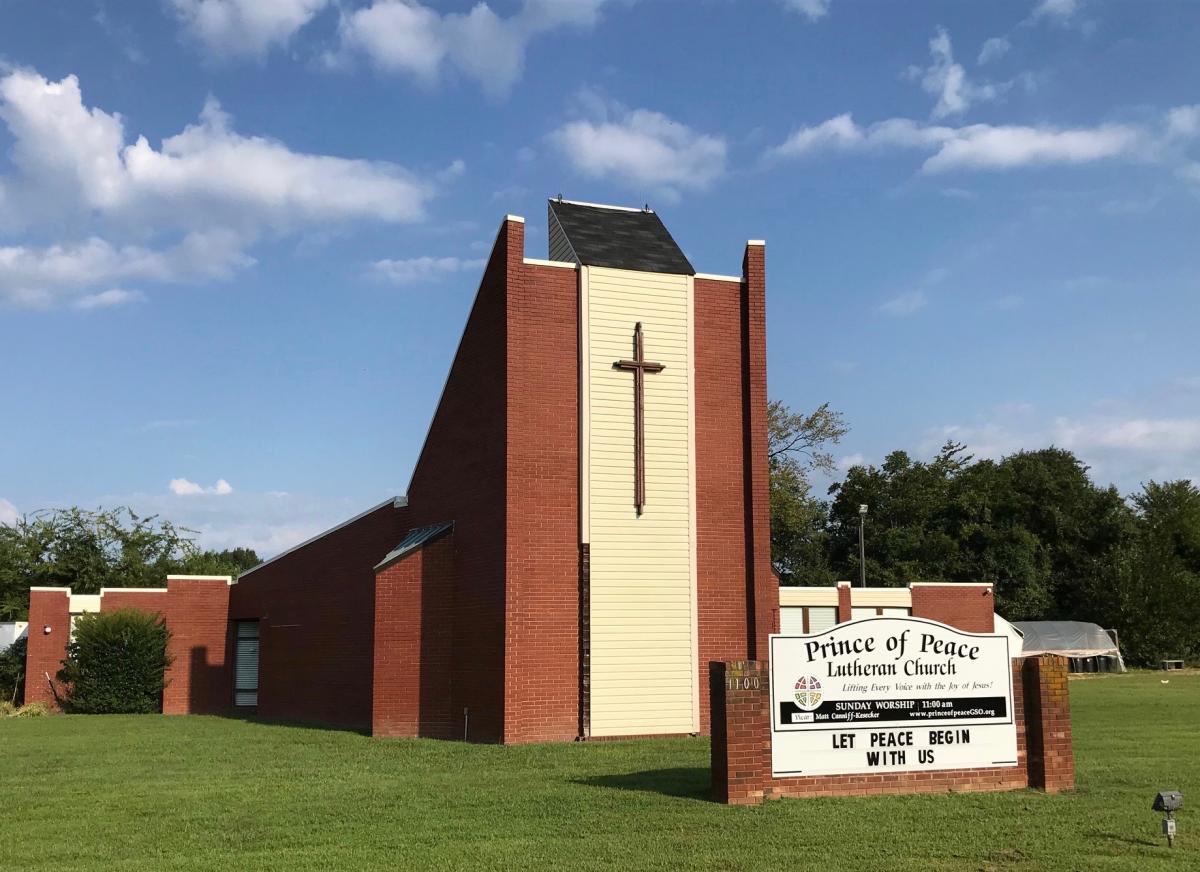 She's holding up two hula hoops. One is small, shiny, and new. The other is much larger and battered — covered in colorful, peeling tape.  
When she uses the small one, it quickly falls to the ground. But were she to swing the larger one around her waist, it would work. Jovanovic says this represents the community — imperfect, but still a strong, unified circle.
Greensboro, like many mid-sized cities across the country, has a housing problem. For low-income families, wages have not kept pace with soaring rental prices, leaving the city with one of the highest eviction rates in the country, according to the Princeton Eviction Lab. 
Jovanovic's topic for the academy — which is led by educators, tenants, and activists — is social capital and its role in bringing about changes to things like housing conditions or affordability. She says intentionally creating outreach efforts that build goodwill within neighborhoods is key, from greeting neighbors on the street to organizing events like festivals and block parties. 
"We've got to have a little bit of fun," says Jovanovic. "You know, have some food, maybe have some hula hoops — whatever it is that creates a sense of play, even as we do that serious work — and I've found that communities that play together will work together as well."
Jovanovic acknowledges that forming bonds between neighbors is not always easy.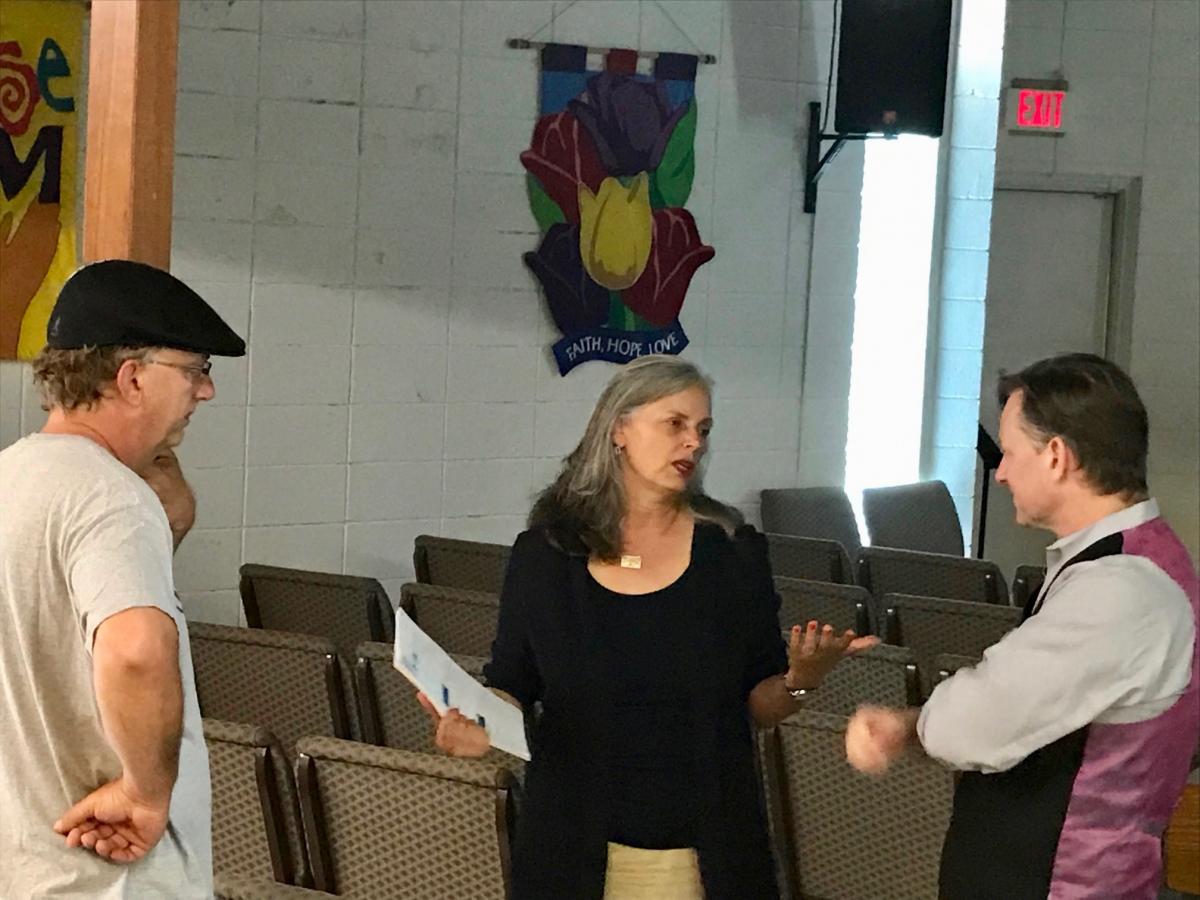 "It's not a given that our neighbors are people we trust anymore," she says. "I remember hearing this story of someone saying, 'I don't want to eat the apple pie she brought over. I don't know what she put in it.' And I thought, 'Wow, that's the sorry state in which we live.'"
Adding to the challenge is the fact that high eviction rates mean a more transient renter community with tenants uprooting frequently, moving from one apartment to the next. 
Adding to the challenge is the fact that high eviction rates mean a more transient renter community with tenants uprooting frequently, moving from one apartment to the next. 
Shedding some light on how things may have gotten to this point is Leadership Academy director Stephen Sills. His workshop is titled, "Researching the Issues." In it, rental community leaders learn about segregated neighborhood laws dating back to the 18th century. 
"But then we keep reinforcing those policies: 1930s discriminatory bank loan practices known as redlining," says Sills. "But also, in the 1970s with redevelopment — Highway 52 in Winston, Highway 29 in Greensboro — cutting straight through what were vibrant, mixed-income, mixed-ethnicity communities, and destroying the cohesion. The bonds and bridges were broken during that time," says Sills.
Public housing tenant Karen Spigner says her goals in attending the academy are clear.
"To learn how to fight some of the unfair practices of the housing — public housing — some of the policies and unfair charges that they're charging the tenants and multi-dwelling," says Spigner. "And I want to empower other people to take advantage of the resources in this city and to fight for what they believe is right in their quest for fair housing and to live comfortably in their homes."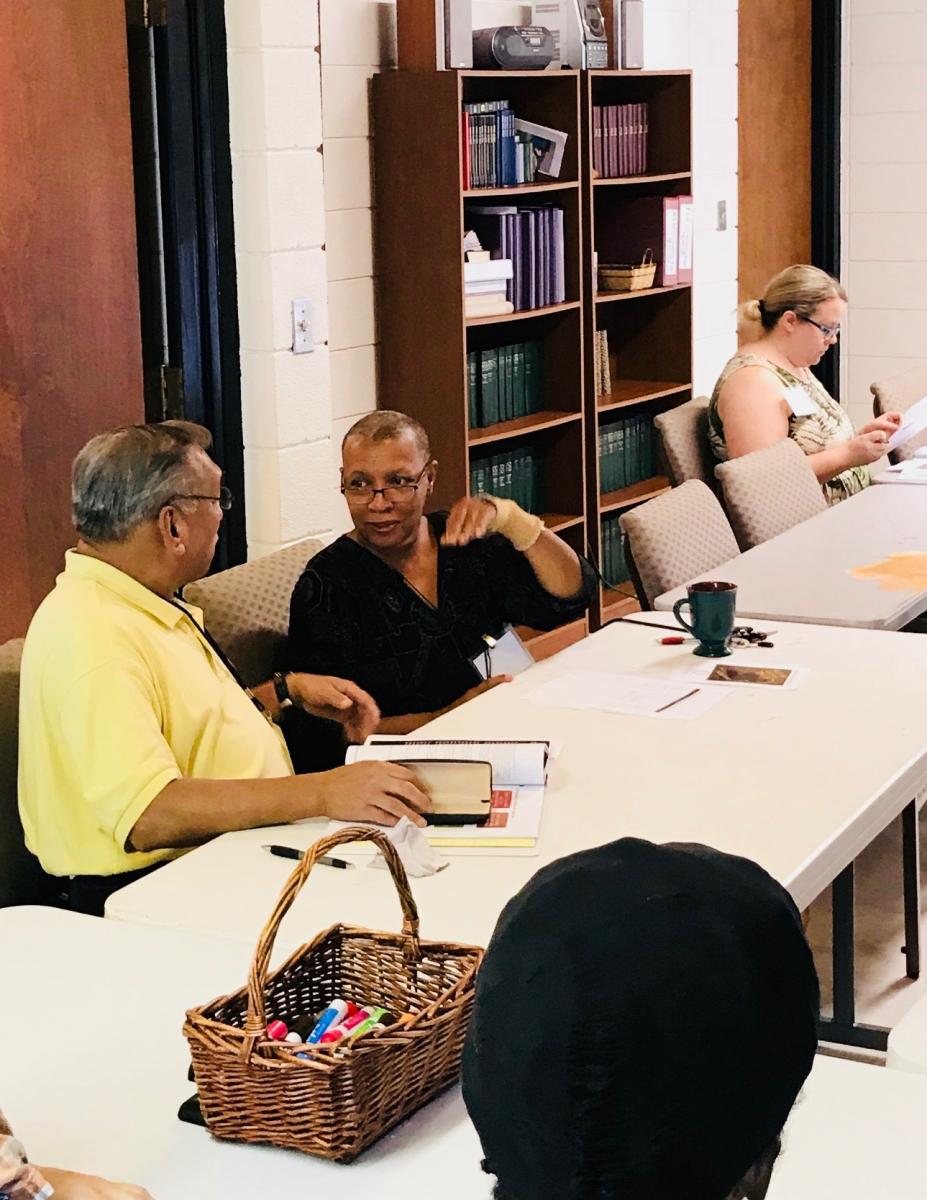 Rental community leaders like Spigner are each paid $25, and they earn it attending a series of intensive sessions. Each one is four hours of lectures and workshops interrupted by just two short breaks to stretch, and a 15-minute lunch break with sandwiches, chips, and drinks provided. 
Brandon Wrencher's workshop is "Understanding Structures and Relations of Power." The minister, organizer, and facilitator is the first in his family to own a home, so he says he understands tenant concerns on a very personal level. But he adds the tools he's offering today can work on a whole host of issues. The key? Specificity. Knowing the specific policy, solution, and most importantly, the specific decision-maker with the power and authority to bring about the desired change.
"If part of what change requires is a deepening of our awareness and attentiveness and consciousness about the world we want to see, we should be willing to put our energies and attention and service in that future in a way that is specific rather than vague, so that we can actually move toward a vision that we want to accomplish," says Wrencher.
Activist Marcus Hyde is the last to speak, and he captivates the room immediately with a short story about his own homeless past. Hyde stresses the importance of articulating problems and solutions clearly, grabbing the listener's attention, and talking about something from a place of real-life experience. 
He says after decades of rising homelessness in America, it's time for the narrative to be driven by those who are directly affected.
"People think that the housing programs in this country that were developed in the 30s just happened out of the benevolence of a bunch of nice white people, politicians, FDR," says Hyde. "That didn't happen. It took organizing, and on-the-ground pressure to get all levels of government to cooperate in order to provide all of the housing that people needed. And that's really the greatest success story that we have around housing is poor people organizing." 
The Tenant Leadership Academy sessions continue this fall with a new panel of speakers. They'll cover the basics of recruitment, skills needed to run an effective community organization, the movement from vision to strategy, and more. But their goals will remain the same: unify neighborhoods, strengthen community, and reduce the number of evictions in the Gate City.
Support quality journalism, like the story above, with your gift right now.