TEDxGreensboro Speaker Connects Faith, Love and Ghosts
6:30am Mar 22, 2018
The TEDxGreensboro Speaker Series begins Thursday, and the theme this year is "wonder." The day-long event features 17 speakers on subjects ranging from filming in outer space to ghost hunting.
That's the topic for presenter Deonna Kelli Sayed. She's the author of two books on the paranormal, and her focus will be on how ghosts provide a metaphor for letting go of both the literal fear of the things we don't understand, and the personal ghosts that haunt us.
Sayed, who is Muslim, says that the subject has also inspired her interfaith work. The author has traveled to Israel and instigated dialogues between Jews and Muslims. She's also organized multiple "Ask A Muslim Anything" town hall meetings to break down barriers of misunderstanding between Muslims and non-Muslims.
Sayed spoke with WFDD's David Ford.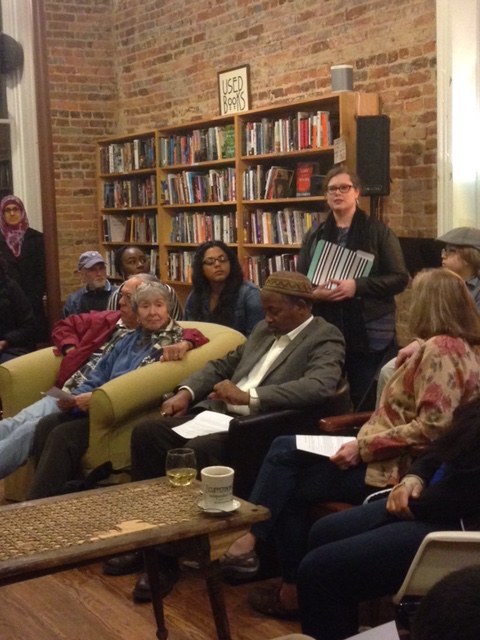 Interview Highlights
How has being a ghost hunter impacted your life?
Sitting with ghosts—for me, I was a paranormal investigator—and sitting in a dark and haunted room, and waiting basically for ghosts to make their presence known, gave me a mechanism to confront my own personal fears. And when we confront our personal fears and the fears that we may have of the world, it gives us freedom to explore things that we may not have thought possible.
Can ghosts facilitate our understanding of death and dying?
One thing that the paranormal—particularly ghosts—gives people is a way to navigate these cosmic issues in a very personalized way, in a way that big history and big religion can't because they're too busy being too certain. So, when you have a ghostly experience, or if you believe that your grandmother who has recently died comes to visit you, it gives you a way to form a personal relationship with this reality, and in a way that sometimes big religion doesn't have a language for. It comforts people, and it does give people hope that something continues.
On initiating dialogues between Muslims and Jews using paranormal experiences as her guide:
When I first became interested in ghost hunting, I didn't realize it then, but I was trying to confront my own personal hauntings. It gave me a mechanism to have hard conversations. And by extension, because it made me braver, I was not only able to confront my own insecurities, but I then felt equipped to have really difficult conversations in the interfaith sphere. As a Muslim, sitting with someone who is a religious Zionist Jew and having a really hard conversation about Palestine, but then agreeing at the end of the conversation we still honor each other's humanity: that's really profound. And ghost hunting gave me a sense of sureness of who I was so that I could have those conversations.