Renowned children's book author and illustrator Jan Brett is coming to the Triad. With more than 40-million books in print including bestsellers like The Mitten, Berlioz the Bear, and Gingerbread Baby, Brett is well-known for her imaginative depictions of animals, and human cultures from all over the world. She often takes familiar stories—like the gingerbread man—and adds her own unique twist on the characters and storylines.
Brett's latest book, The Mermaid, draws from all of these influences.
Inspired by a dive off the coast of Japan, her variation on the Goldilocks and the Three Bears story is set deep below the sea. Brett's central characters include a mermaid named Kiniro, her spiny pufferfish sidekick, and an unsuspecting octopus family.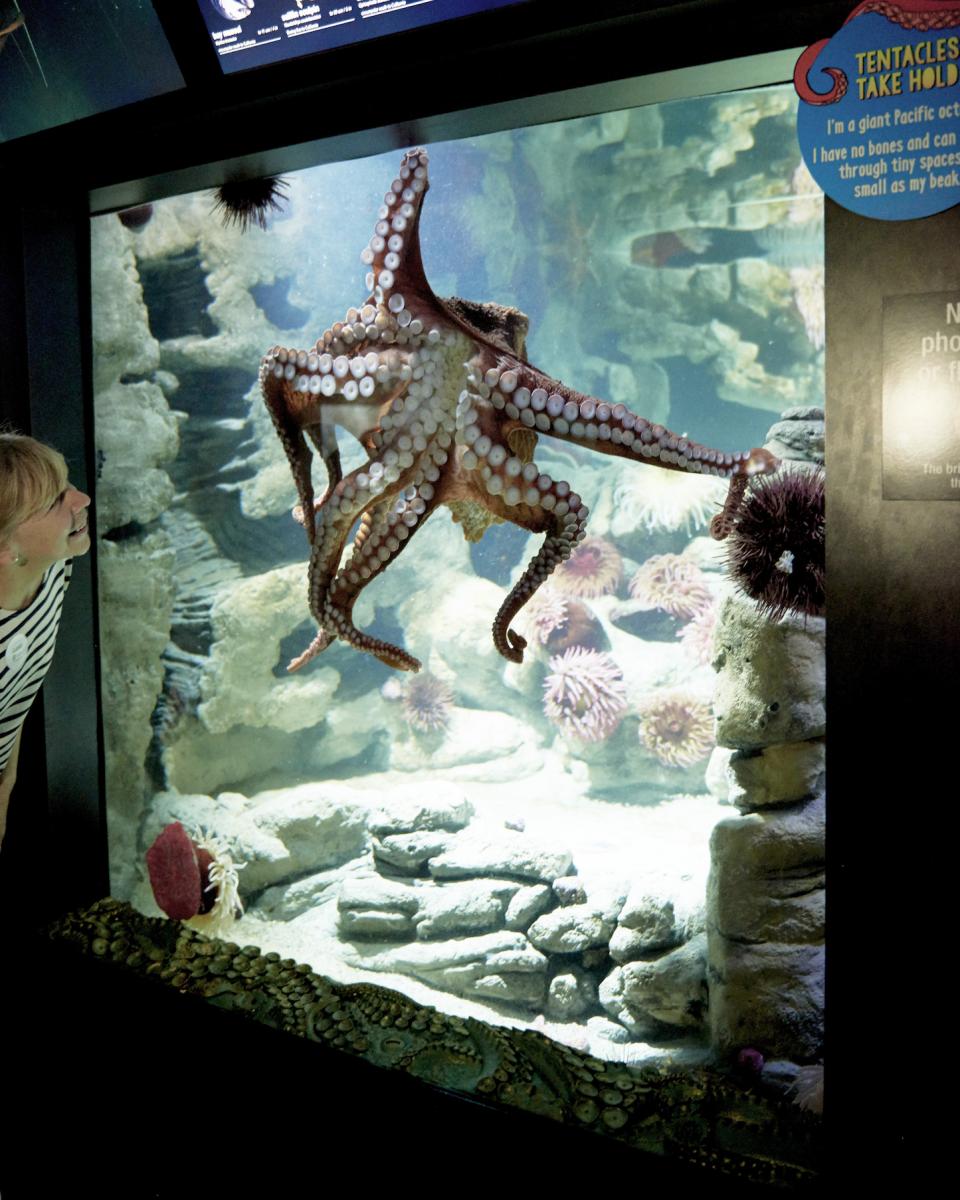 During Brett's book signing Tuesday, she'll speak with children, do a drawing demonstration and offer some advice to budding artists, as well as some tricks of the trade.
Brett spoke with WFDD's David Ford about her art, storytelling goals, and octopuses.
Interview Highlights
What led you to this career?
I've wanted to be an illustrator since I was in Kindergarten. I think partially it was because I was shy and couldn't communicate in words to the extent that I felt comfortable. I would always be saying the wrong thing. I loved having that time, being a slow thinker, to think about what I was drawing and what I was going to communicate.
What are your goals when you set out to write a new book?
Now, as an adult, I always think of that six-year-old child that had definite opinions. When you're little and the book doesn't hit the mark, you're kind of scornful and repulsed. If it's dumbed down for you, you're kind of like, 'Hmm, I'm going to skip this one. This is not up to my intelligence level.' That's the way kids think because you're these little bundles of creativity and intelligence at that age. They're somewhat limited by their vocabulary, but they definitely can enjoy all the nuances and metaphors, and especially being able to jump between that border of real and imagined that all cultures do, especially in the storytelling realm. You speak beyond just the happy ending. It speaks to some of our basic needs and loves and excitement and with me, I kind of zone in on curiosity, because when I was little, I loved that sense of wonder.
How did you arrive at a mermaid and an octopus family as main characters in your new book The Mermaid?
The Mermaid cover. (Photo courtesy of Penguin Young Readers.)

It's the Goldilocks story, so I knew Goldilocks was going to be a mermaid. I thought that would be an interesting way to tell the story about curiosity and exploring. And so [I thought], 'Who would be the bears?' So, I thought walruses would be the bears. They're still kind of cute but also formidable, and could be a little bit scary, you know, with the teeth and the mustaches. But then when I researched where they lived—The Bering Sea—it's all kind of grey, and there are a few mussels, that's what they eat. I couldn't [see] what kind of seashell house would be made down there. So, then I was visiting my daughter who lived in Okinawa, Japan, and we went snorkeling…and my son-in-law motioned to me, and there's this little octopus—probably four inches, a little teeny thing—kind of a see-through color, and it's waving its arms around. And I went, 'Oh my god. That is the cutest thing I've ever seen. How could an octopus ever be cute?'   
With more than 40-million books in print, how do you process the impact you've had on millions of children and families the world over?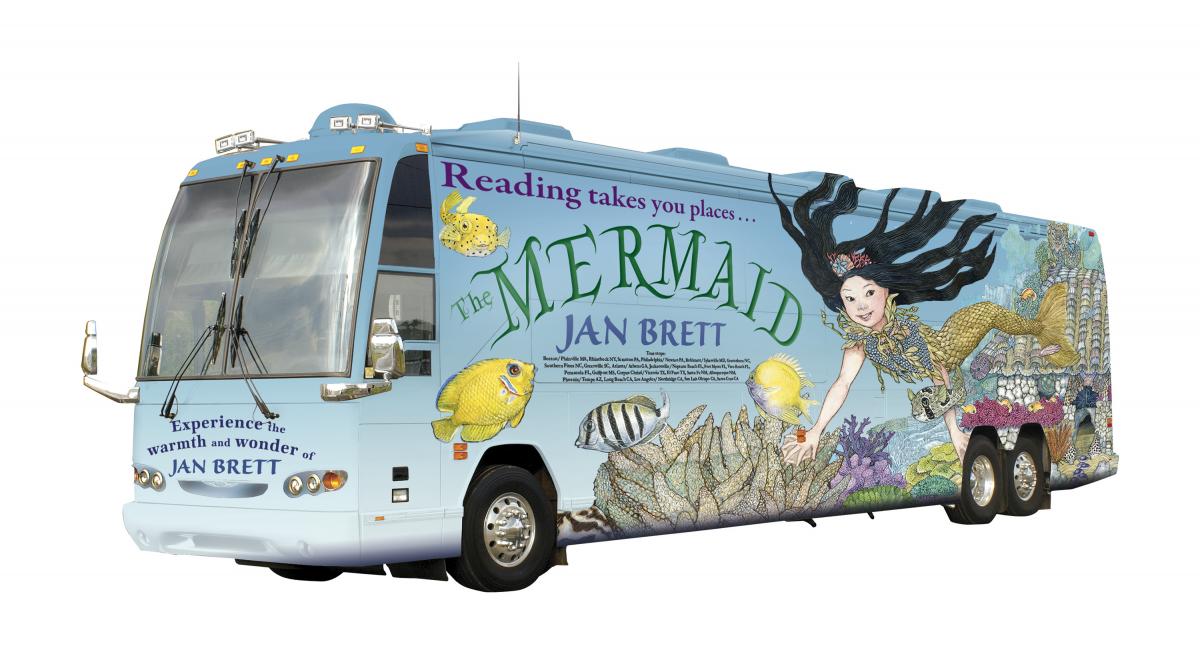 You know, I never think about that. I'm always thinking about, oh, you know…like this book I'm working on right now. It's starring a hedgehog. It's set it Denmark. And I'm thinking, 'Oh! This is the worst book I've ever done. It's just awful. Why? My talent has left me. It's awful and I'm going to be late and everybody is going to be mad at the publisher. And I'm just like…Ugh!' …I wish I could be more focused on what people think. Actually, that's one really good thing about going on this book tour and seeing this world out there. Because, if you think of it, all the time, what am I doing? I'm by myself in my studio. I never see anybody. I go to my husband's concerts [Brett's husband, Joe Hearne, is a member of the Boston Symphony Orchestra]. I have chickens, so I go to chicken shows. But my kids are all grown up, so I'm like a stew in my own juices.
The event featuring Jan Brett is taking place in Greensboro's Barnes & Noble is open to the public.
Support quality journalism, like the story above, with your gift right now.