Protesters Rally Against Detention Camp Conditions At Lights For Liberty Vigils
3:46am Jul 13, 2019
As undocumented migrants in the U.S. braced for accelerated Immigration and Customs Enforcement (ICE) raids, concerned citizens and advocates across the country were calling attention to the treatment of immigrants and asylum seekers being held in detention centers along the country's southern border.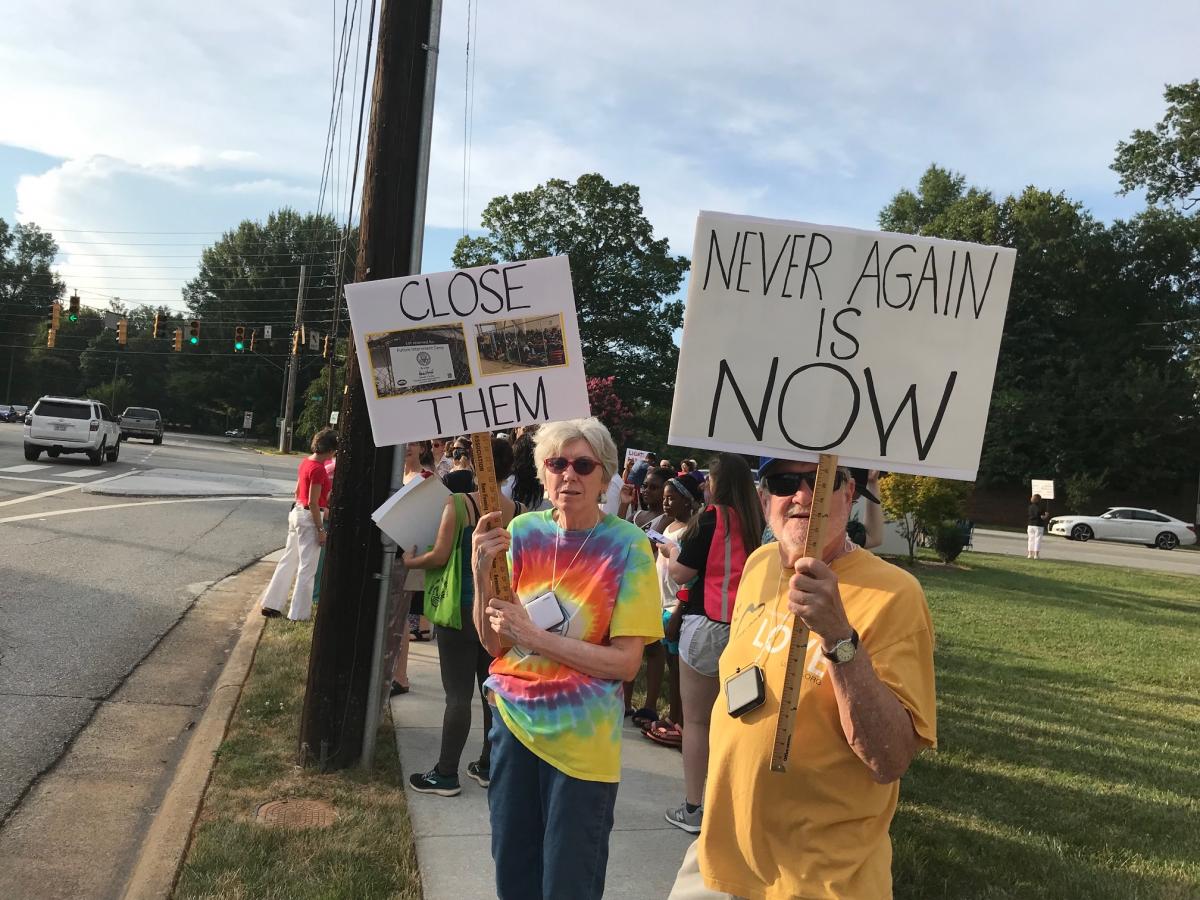 The protests, called "Lights for Liberty," were held in every state, including North Carolina. Here in the Triad, several organizations combined forces in downtown Greensboro where protesters gathered to raise awareness about the immigrants' plight. And in Winston-Salem, nearly 200 people listened to speakers at that city's heavily trafficked Five Points intersection.  
The demonstrators — citizens, educators, clergy, advocates, and children — stood on the sidewalk in front of U.S. Sen. Richard Burr's office. Many held signs reading "End Family Separations," "Humane Treatment for Humans," "Never Again Is Now," and "Close Those Camps."
According to the Associated Press, at least five children have died in Border Control custody, or after being released, since December.
There were three guest speakers at the event. Reina Rodriguez, a health educator at Forsyth County Health Department, is from El Salvador.
"It's a lot of violence in our countries and a lot of poverty, " said Rodriguez. "So, that is the reason why the people is coming." 
In her delivery, the single mother of two children told the demonstrators that she and her family have to obey the immigration laws in the United States.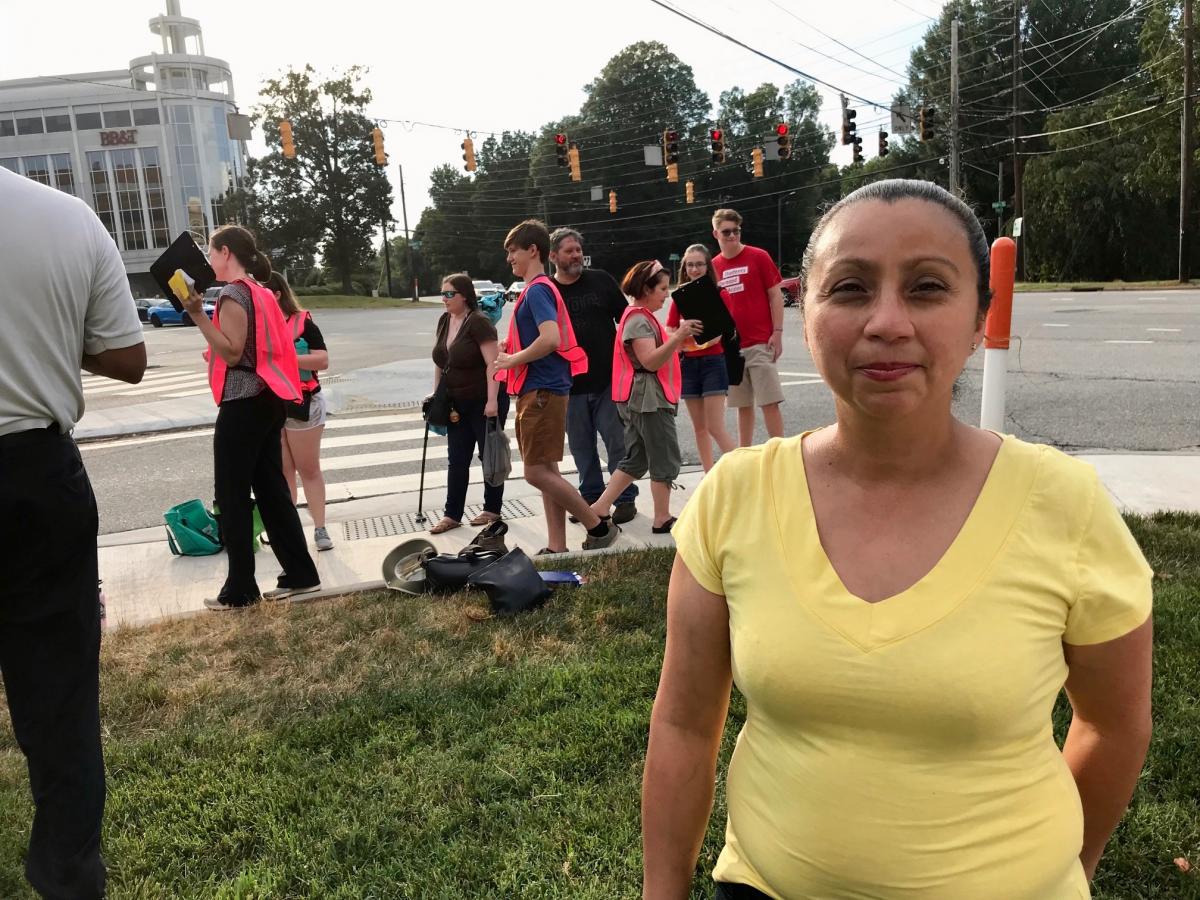 "I am a TPS (Temporary Protected Status) recipient, and my daughter is a DACA (Deferred Action for Childhood Arrivals) recipient," she said. "And we are trying to do our best every time. We have to renew every eighteen months our permits to work in the states and to stay here, and each time they check our criminal records. So, if I did something wrong, they will deny my renewal." 
The opening speaker was the Rev. Roger Billingsley-Hayes, the senior pastor at the ReNewal Fellowship United Church of Christ in Winston-Salem. Using a bullhorn he told the protesters to speak out against the presence of detention camps in the United States.
"There comes a point where we make a decision that we're going to stand up for something," said Billingsley-Hayes. "And I believe that this is something to stand up for. We as Americans will no longer stay silent when our government is committing atrocities across our land."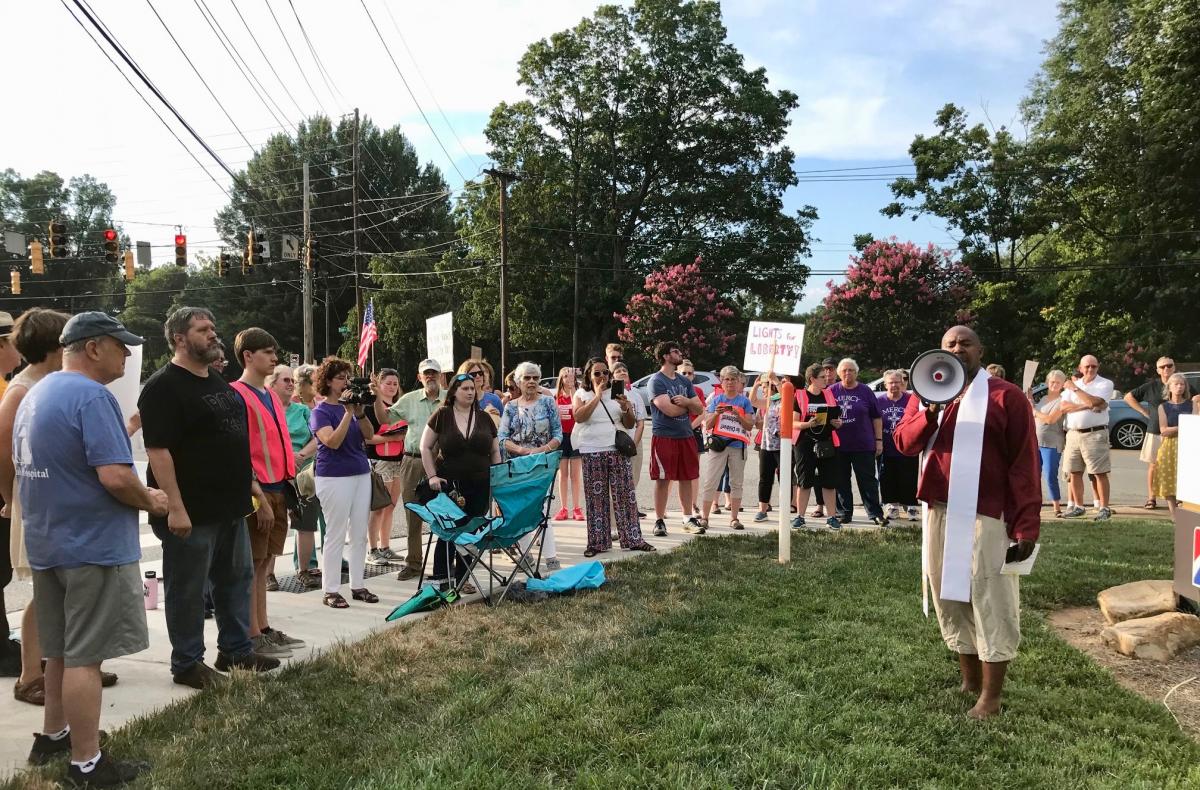 Jesse Mackenzie arrived at the vigil with a poster that read "End Family Separation." 
"I'm concerned about the trauma that's being inflicted on the children," said Mackenzie. "That's going to come back and haunt them their entire lives. I'm also very concerned about the violations of human rights of asylum seekers, and really want the United States to get more in line with the United Nations, and start treating people humanely."
Helen Parsonage of Winston-Salem also spoke. The immigration attorney told the protesters that she is herself an immigrant from England. She urged the crowd to look out for their undocumented immigrant neighbors.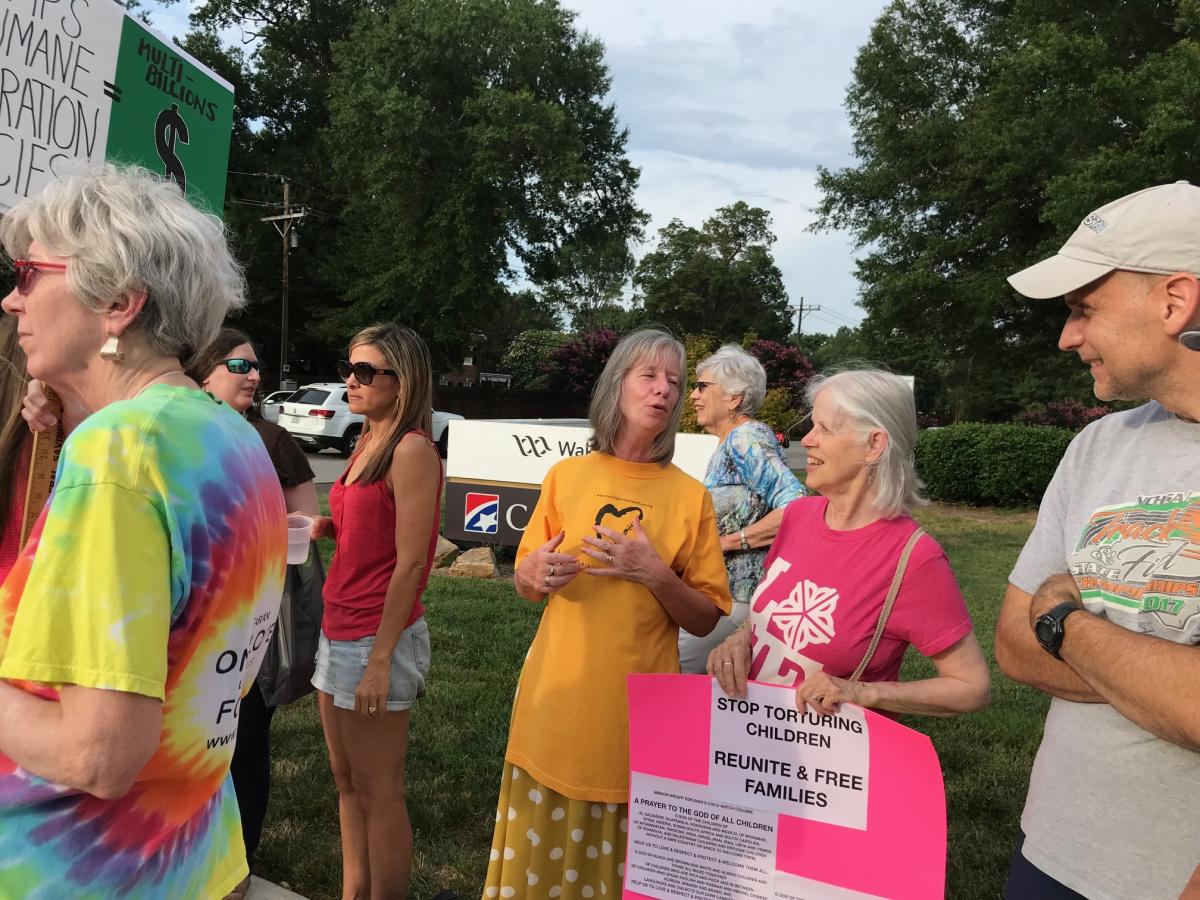 "As American citizens, you really need to step up and support your neighbors who are afraid," she said. "We don't know what's going to happen on Sunday."
Parsonage advises migrants to know their rights in the case of a visit by ICE officials.
"I have urged people for years now not to answer questions," she said. "You do not have to answer their questions. Tell them you want to speak to an attorney. And don't give them the information they need. Don't comply. You don't have to."