A new book brings a fresh look at the Vietnam War through powerful images — a collection of photographs taken by the American soldiers who fought there — unearthed and brought together in this compilation. Behind the photos are deeply personal, previously untold stories shared in the book as captions written by the photographers themselves.
The result is Vietnam Photographs From North Carolina Veterans: The Memories They Brought Home by Martin Tucker.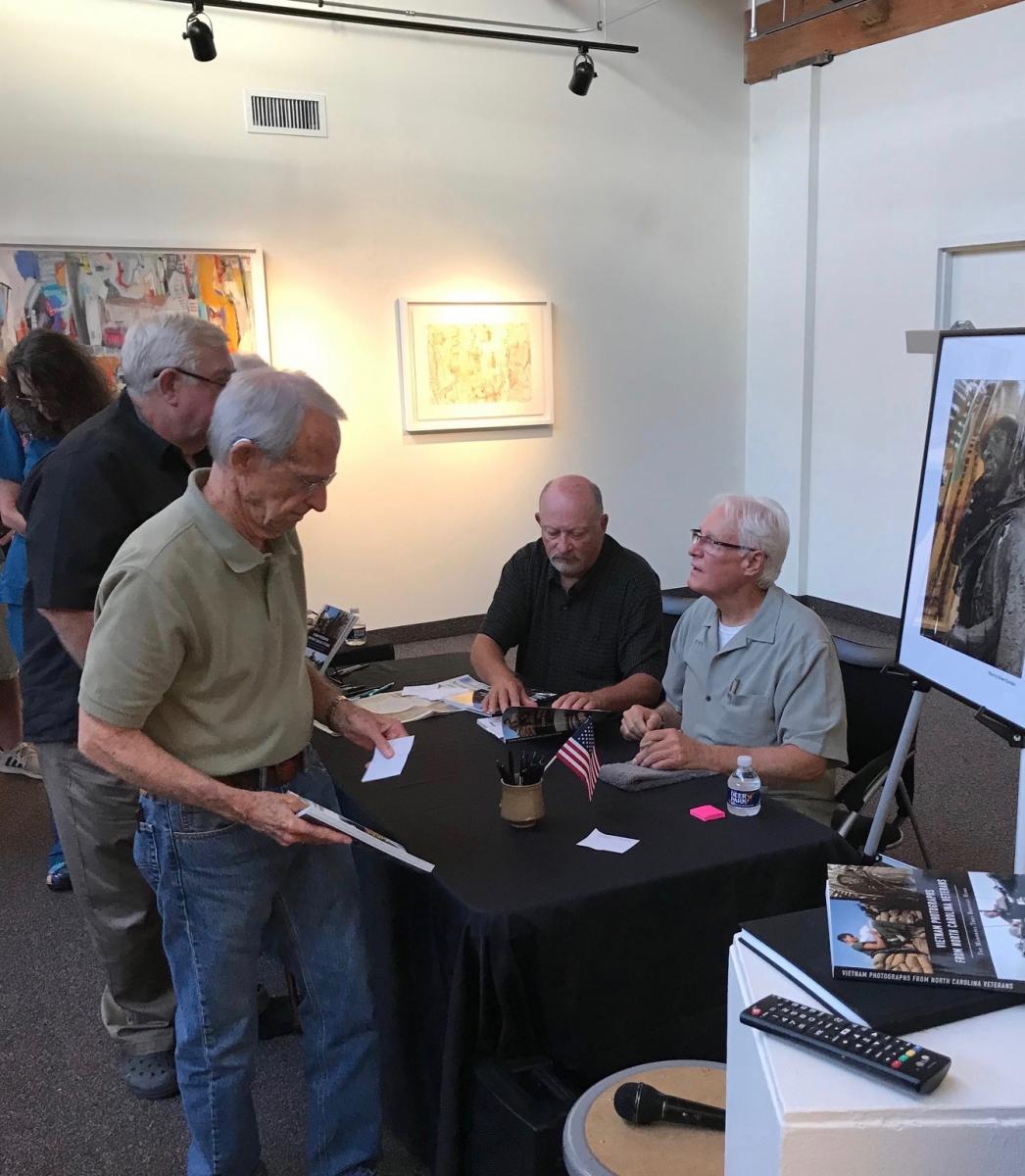 Tucker was born and raised in Winston-Salem.  He comes from a long line of military men and served in the U.S. Navy stateside during the Vietnam War. Today, he's an award-winning photojournalist who teaches photography.
About fifteen years ago, when it came time to freshen up his class at Sawtooth School for Visual Art on developing film, Tucker turned to a subject matter he knew well.
"I put some fliers up seeking Vietnam Veterans," says Tucker. "If you have any negatives, we'd love to borrow them. You're welcome to come in and watch your photos come up in that darkroom tray. And for several weeks I didn't get a bite."
But then he says things just took off. He eventually acquired nearly 4,000 old photos and negatives. 
"It seemed like there was such a hunger to finally be able to share these stories with somebody," he says. "They hadn't even shared it with their parents or their wives." 
The photos were curated, compiled into a traveling exhibition that was viewed by tens of thousands across the country, and eventually into a coffee table book. 
Winston-Salem native and U.S. Marine Veteran Joe Anthony points to one of his photos. Three exhausted soldiers are seated in a large military vehicle on sandy terrain and they're staring directly at the camera.
"These two guys, I went through dog school with them down in Fort Benning, Georgia," says Anthony. "And we were such a small group — 21 Marines on an army base."
Eighteen of them went into the bush in Vietnam, and all but three were wounded or killed. The captions of each of Anthony's photographs are written in his own words.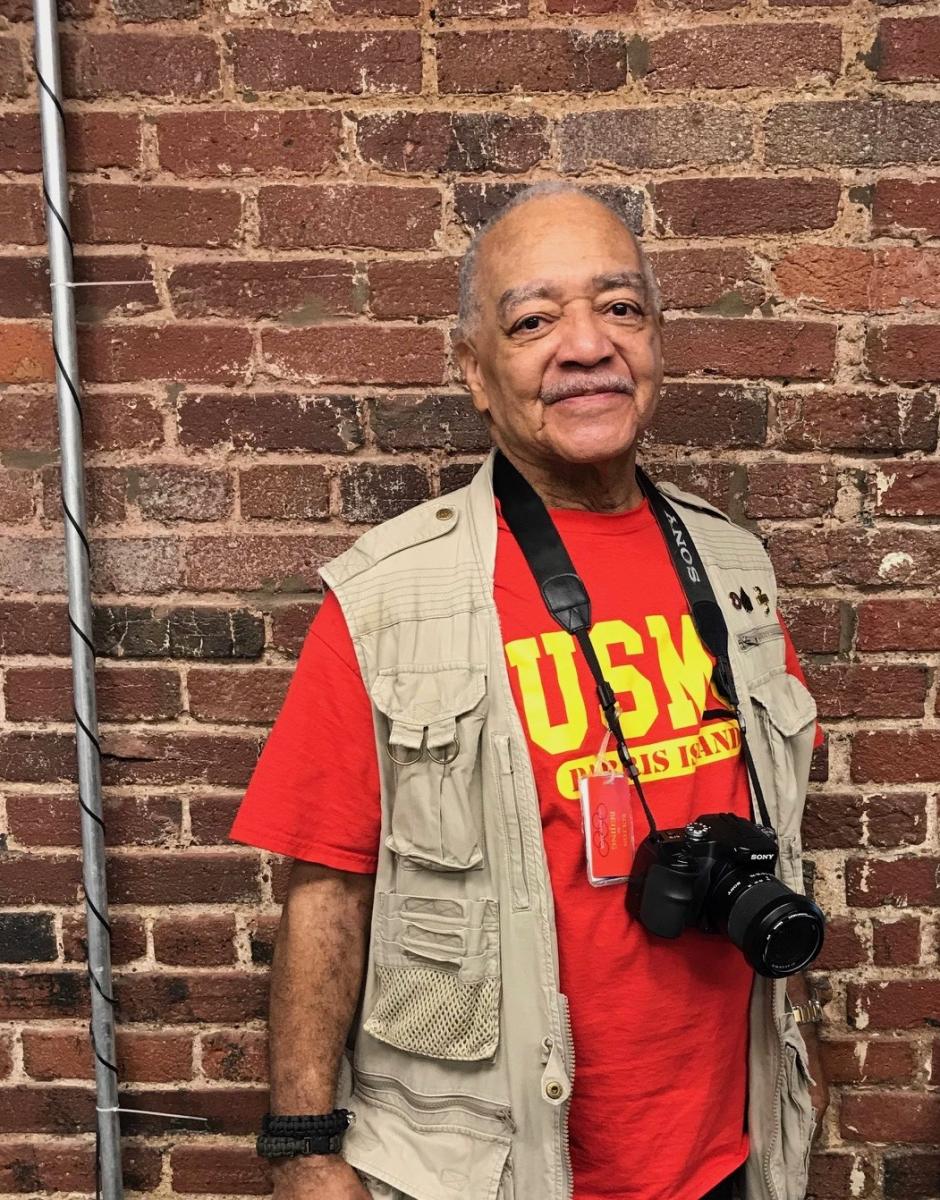 "The sand was white, just white. And the sand reflected up the heat and this was in the middle of the day."
In the photo, underneath one of Anthony's legs sits a large German shepherd staring off in the distance, almost smiling, long tongue dangling out. His name was Mutsu.
"He was good with personnel. He could find caches of ammo, food, and he was good with mines," says Anthony. "When it was time to eat, he would always get the first spoonful of C-Rats [C-Rations]."
Anthony's voice chokes up, recalling in an instant the multiple times Mutsu saved his life during their patrols together in Vietnam. "The reason I'm here today is because of him."
Anthony says the book has enabled him to talk about experiences he's kept tucked away for decades. But he admits, he's still working through some things. 
Mike Callahan is, too. He was born and raised in High Point, served in the U.S. Army during Vietnam, and while there, he photographed several battle scenes. His photo shows a water-filled rice paddy irrigation ditch. In it stands an American soldier waist deep, holding a rifle in one hand. In his other, the lifeless body of a North Vietnamese Army soldier, half-submerged in the brackish water. As the American soldier stares beyond the camera, it's clear he's terrified.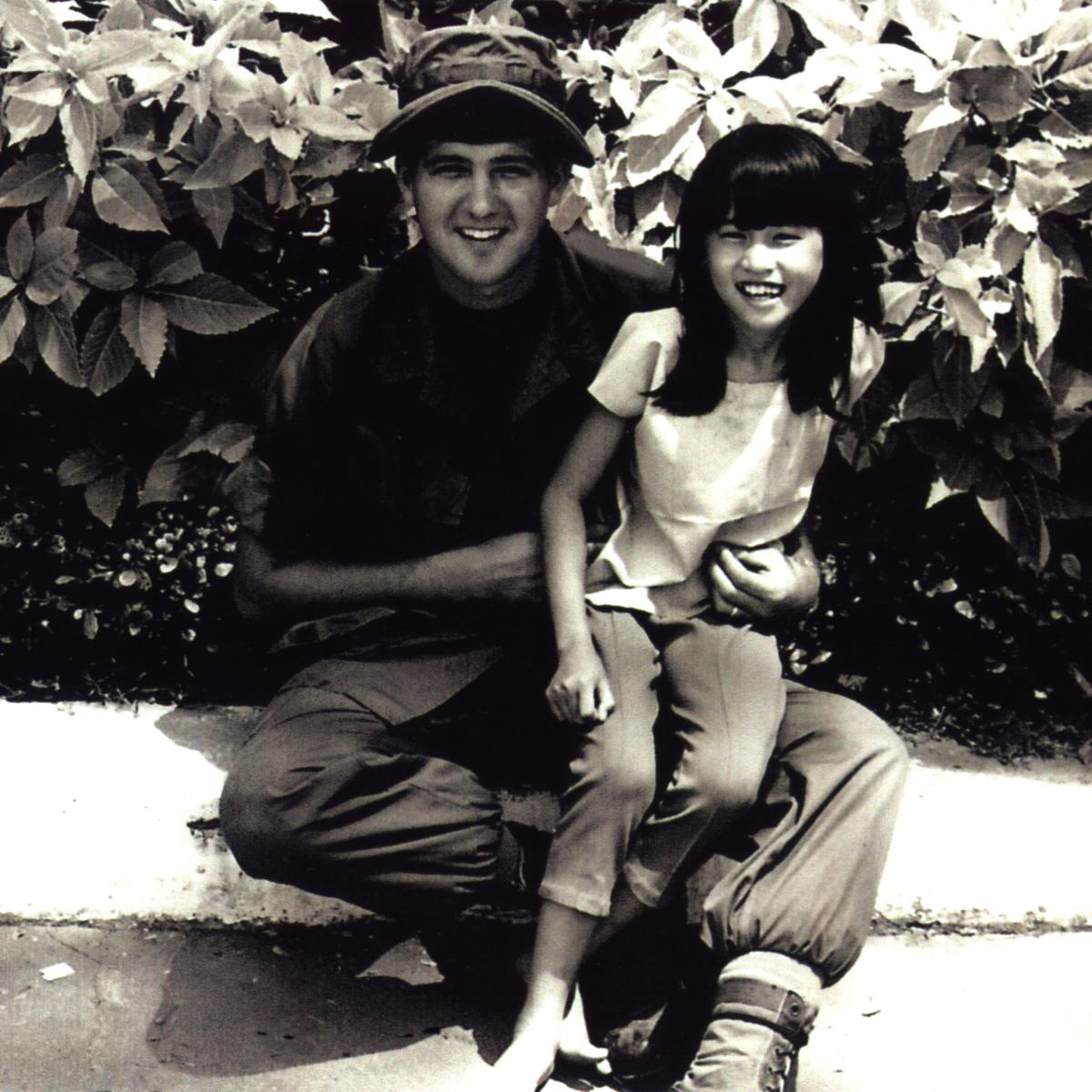 "You can tell a lot in the eyes," says Callahan.
In another of his photos, four army men struggle through thick brush carrying a soldier who's covering his entire face with both hands.
"The gentleman on the stretcher had been wounded and you know that's — he's probably what, 12,000 miles from home?" he says. "That's just despair. Absolute despair."
These soldier/photographers also have fond wartime memories: celebrating safe returns from the bush, forming lifelong friendships, and for Callahan, taking local orphans to the zoo in Saigon.
In his photo from 1970, kindergarten-aged Xinh Mai sits on his lap. Both of them are beaming at the camera as if they'd just been laughing together seconds before the shutter closed. They've kept in touch throughout the years. She owns a small clothing store in Ho Chi Minh City and has two grown daughters of her own. 
In 2003, Mike Callahan shared his Vietnam experiences with his two daughters in a photo album he created just for them. It concludes with a personal reflection. 
"I hope you've enjoyed this look into my past. I guess it shows a side of me you didn't or couldn't know. One day perhaps your son or daughter might want to know what grandpa did in Vietnam, and you can show them. For sure I did other things there too — some tedious, some terrible. This is the accounting I choose to remember and how I would like to be remembered. I believe it is up to us to find the good in everything. Sometimes it's easy, sometimes not, but it's always there. Dad."
Those same words form the closing statement of Vietnam Photographs From North Carolina Veterans: The Memories They Brought Home by Martin Tucker. It's out in paperback courtesy of The History Press.
Support quality journalism, like the story above, with your gift right now.