Nina Riggs' memoir, "The Bright Hour," was published last summer, just months after she died of cancer at the age of 39.
Riggs writes about terminal illness, grief, friendship, humor and life in Greensboro with her husband and two young sons. For Nina, writing was a creative outlet and a way of coping.
Now, her husband John Duberstein tours and reads and shares Riggs' work with others. This weekend he'll be at Scuppernong Books in partnership with UNC Greensboro's Chapter of Camp Kesem.
WFDD's Bethany Chafin spoke with Duberstein about his late wife and the resources that helped his young family cope with loss.
Interview Highlights
On what Nina valued:
Nina was such a strong relationship person. She really was the main custodian of all the relationships in our lives, the really close relationships with her family, between us and the kids, she was sort of the steward of that stuff. She wanted creative outlets in all aspects of things and that was part of the cultivation of making life beautiful, making it special. [She tried] to cultivate that in any area that she could.
On communicating with young children about a terminal diagnosis: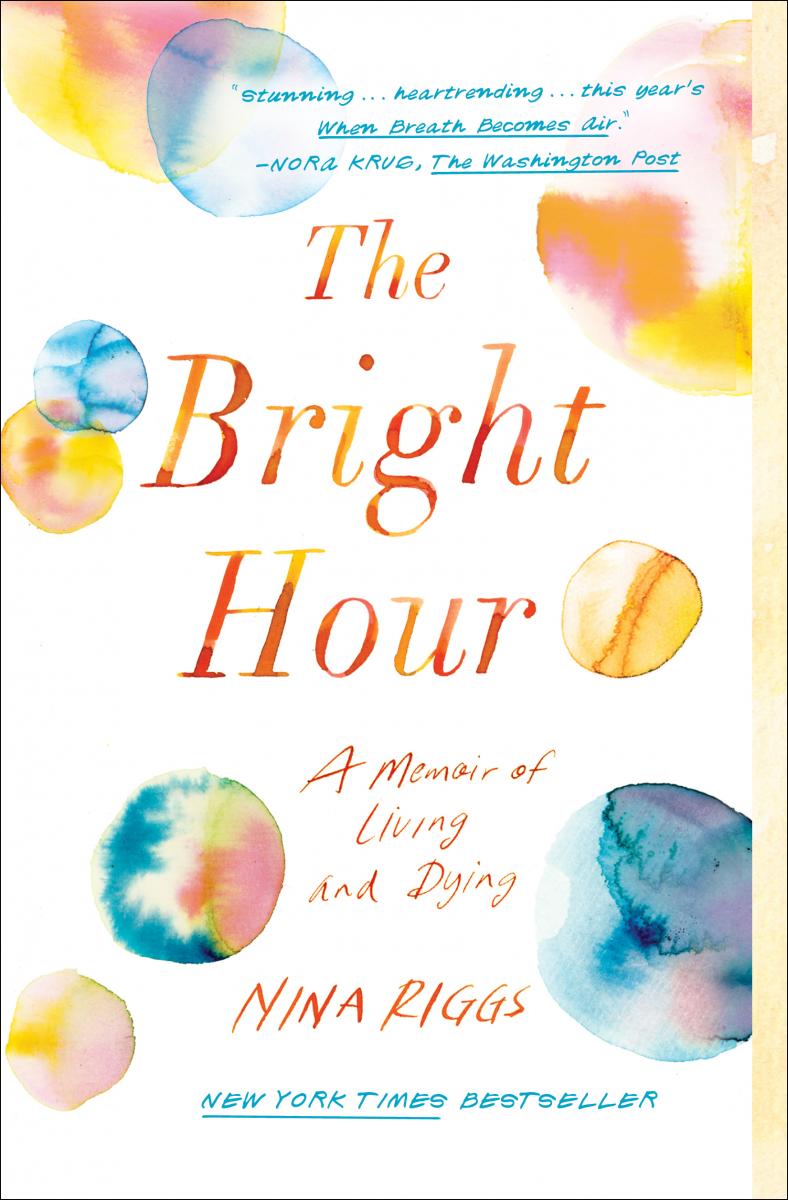 We did try to keep them in the loop and talk to them. If I had to give advice, my advice would be, first of all, do be open to the extent you can with your kids. They're not adults, they shouldn't be told every single thing in real time and it should be curated for them or tailored to them. And then the second thing that I needed reminding of, both of us really had to remember a couple of times, was that they're kids, and they absorb information the way kids absorb information. So you have to circle back and you have to remember that just because you said at one point, 'My cancer has metastasized. That means it's not going away, or ... we don't know exactly what that means, but it's not good,' they don't draw the same conclusions from that as adults would. An adult would say, "Ok, I understand what metastatic incurable cancer means.' Kids don't think about that kind of stuff.
On interacting with Riggs' memoir after her death:
I'm supremely lucky in that sense, among folks who have lost somebody they love and especially a partner and intimate partner, to be able to have her own reflections on that stuff, and her thoughts about what her relationship was to the kids, what the thoughts [were that] she had about what was going to happen to them, her concerns. To have that memorialized, not just in a letter or in a journal entry or something, but in a whole manuscript like this is amazing. It continually serves as a way for me to reconnect. It's not the only way I connect to her by far, but it's definitely the densest, richest avenue for that.
John Duberstein will be at Scuppernong Books on Saturday, July 21st from 5:00 p.m. to 7:00 p.m. 
Support quality journalism, like the story above, with your gift right now.