"The City of Arts and Innovation" became Winston-Salem's official slogan back in 2014. But what exactly does that look like for the artists, innovators, and residents who call this place home? 
The inaugural ARTIVATE Summit, that recently took place at the Milton Rhodes Center for the Arts and other downtown locations, set out to provide answers by connecting a diverse community of artists and entrepreneurs from across the region. The Thomas S. Kenan Institute for the Arts at the UNC School of the Arts designed this new arts summit to complement its Creative Catalyst program which offers an online certificate program, and funds dozens of fellowships for artists to work in communities across the Southeast.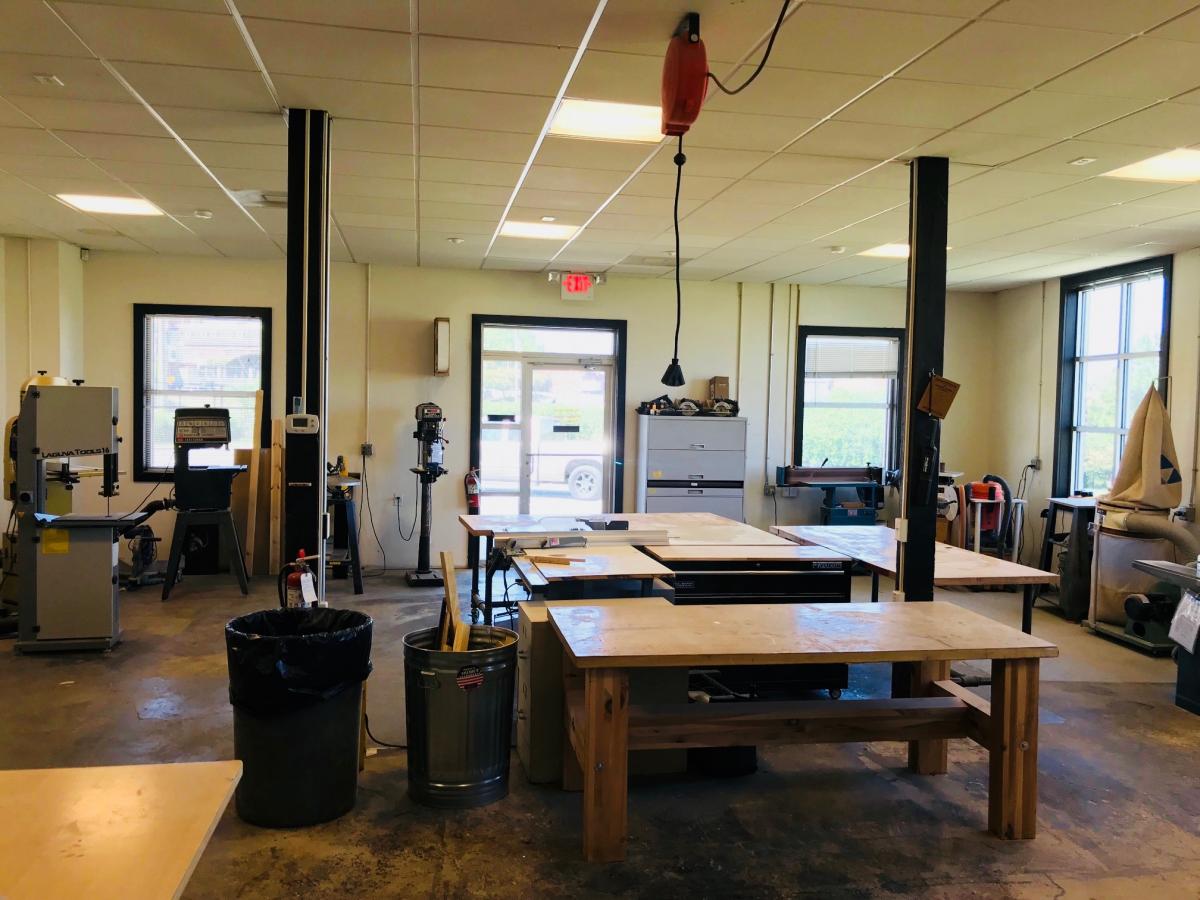 ARTIVATE 2019 sessions and excursions were organized into three learning tracks: leadership, innovation, and entrepreneurship. Local presenters and performers (a dancer who guides Parkinson's patients through improvisational movements; a singer who trains artists to bring more of themselves into their work), dialogues with nationally known speakers (including Street Symphony founder Vijay Gupta, and poet and spoken word artist Donovan Livingston), and excursions to places where traditional business models are being turned on their heads, like MIXXER.
MIXXER is a makerspace for technology and fabrication enthusiasts. It's not glamorous — four painted cinder block walls, high ceilings, and lots of space — but the people who come here don't seem to mind. They just want to build stuff. The dozen or so industrial sewing machines laid out on wooden tables beckon to be used.
But there's something else going on here as well. Executive Director Alan Shelton says bringing people together was key.  
"As soon as this building became available we jumped on it because we knew this was perfect," says Shelton. "We're at the intersection of the Arts District and the Innovation Quarter, so we're literally at the intersection of arts and innovation, but we're also at a connection point being in the Industry Hill neighborhood here as connecting to the neighborhoods of East Winston and Boston-Thurmond that don't see a lot of the benefit from all the downtown growth and development."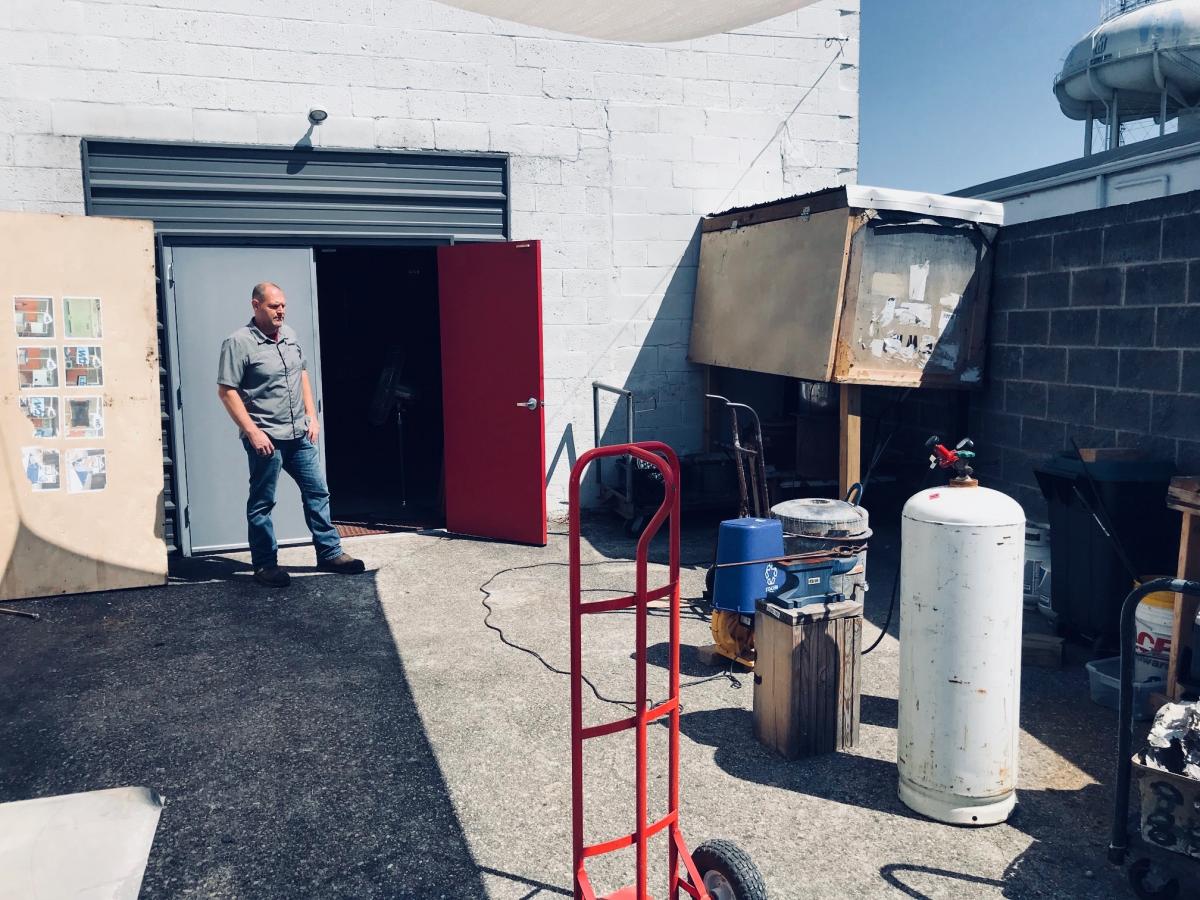 Shelton says MIXXER is positioned to make a difference there — to be a bridge-builder to African American neighborhoods long cut off by Highway 52 and other barriers. The former auto shop worker says the nonprofit attracts people of all backgrounds who pay small monthly fees to use state-of-the-art machinery for working on anything from textiles, wood, and metal, to 3D printing. Shelton says that diversity — clientele and the projects they create — has created an energized community. 
"You see people having eureka moments every day — 'I never would have thought of that,'" says Shelton. "When you have an engineer in the biomedical field come together with an engineer from the automotive industry and they suddenly realize they use the exact same tools, they're just doing completely different things with them, they begin to start learning new ways to use those tools to create things that would never be possible otherwise."
During the tour, ARTIVATE participants watch computer-guided lasers cutting intricate patterns out of plywood, plastic prototypes emerging from a 3D printer, and more. 
Minutes away in the Hanesbrands Lobby Mezzanine, another breakout session is being led by UNCSA Assistant Dean of Student Affairs and Entrepreneurship Krisha Marcano.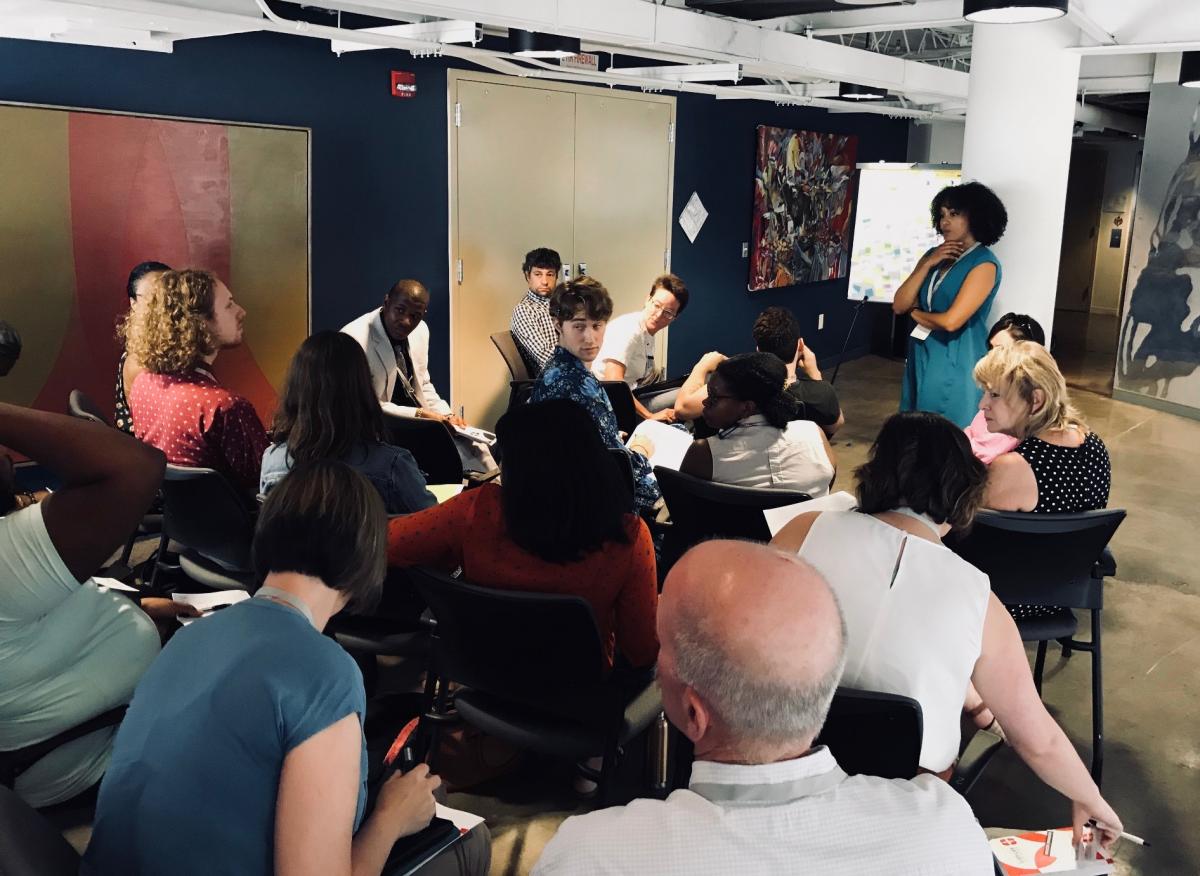 Marcano leads a workshop on artists identifying their transferable skills — like creative thinking, teamwork, attention to detail —  and leveraging those skills in order to pivot to new careers. She should know. Before becoming a dean and creative career coach, Marcano was for years a professional dancer with Martha Graham, Alvin Ailey, and later on Broadway. Back then the arts community did not embrace her pivot to education. She says she lacked mentorship, and in today's rapidly changing career landscape, that's more important than ever.
"If we don't start educating artists in our institutions and in our communities, our community centers, on how to run the business, how to be current, how to be balanced as an artist, what the actual artist life is — a holistic look at what it means — we will lose our talent," says Marcano. 
 Nearly 200 attended the inaugural ARTIVATE summit, and for this group, messages like Marcano's resonate.
"I've been so inspired today by the collection of speakers and the people I've met at the conference," says UNCSA BFA acting candidate Dyer Rhoads. 
Director of Wig & Makeup at UNCSA's School of Design and Production Holland Berson enjoyed meeting with peers. "It's been just a great opportunity to get together with a lot of other artists from here and from outside of the state and get to hear more about their process," she says.
Photographer Owens Daniels is a Creative Catalyst Fellow. "I'm leaving very inspired," he says. "And I'm looking forward to going into my community, and, as an artist leader, looking at what does that really mean, and how can I further lead."  
Those sentiments are music to the ears of Corey Madden. She's the Executive Director of the Kenan Institute. Today, she sees a transition point between art and society — the days of going to "just a concert" being replaced by artists encouraging a sense of purpose, optimism, and engagement.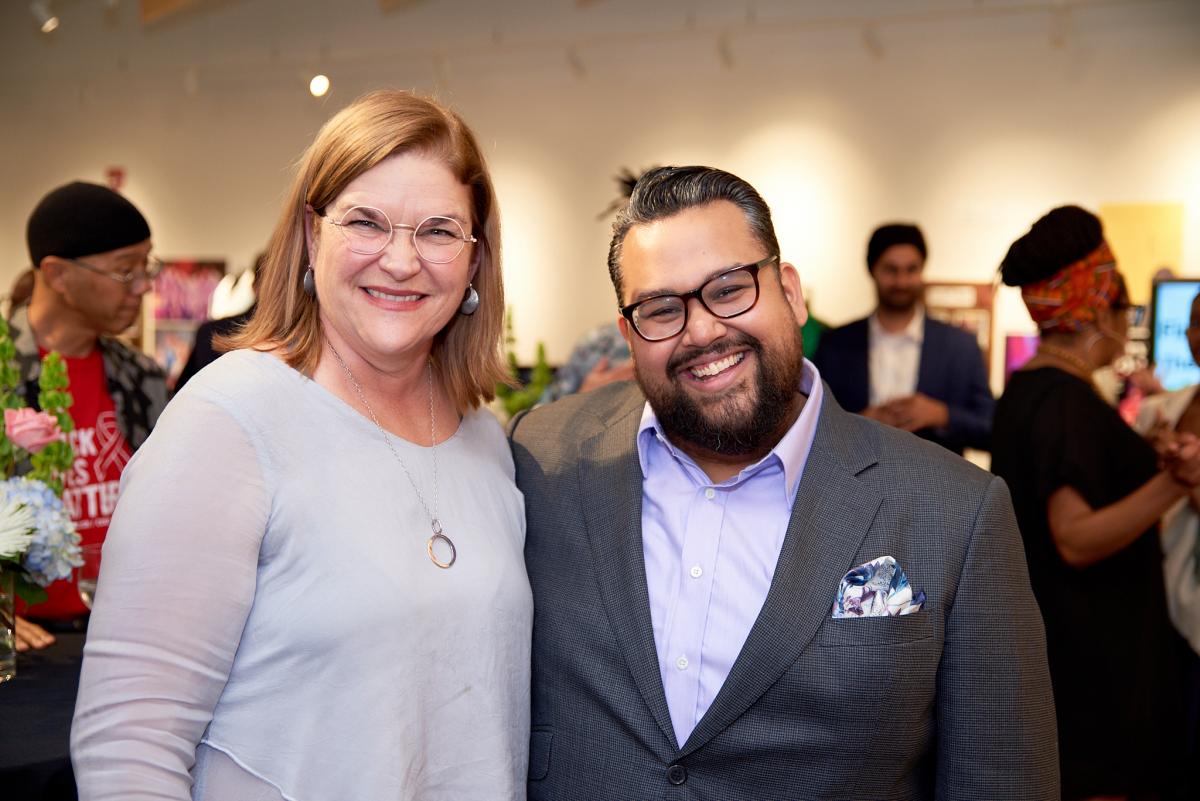 "They can help build communities," says Madden. "They can help be the voice of change in their communities. They can connect across boundaries. They can inspire. They can activate. And what we want to try and do is raise up their stories for others to hear and also connect them with each other. So, they begin to see themselves as a group of people who have a shared practice of doing this kind of work."
Change she says takes place at the speed of trust: artists from a variety of disciplines spending time together, understanding each other's practices, and later collaborating on revolutionary projects that inspire us all. She hopes ARTIVATE provides the spark that makes it happen.
Support quality journalism, like the story above, with your gift right now.