Winston-Salem Residents Counter Controversial Billboard With Their Own Messages
10:49am Feb 27, 2017
It's a simple sign, no graphics, just text. But it's ignited fierce debate.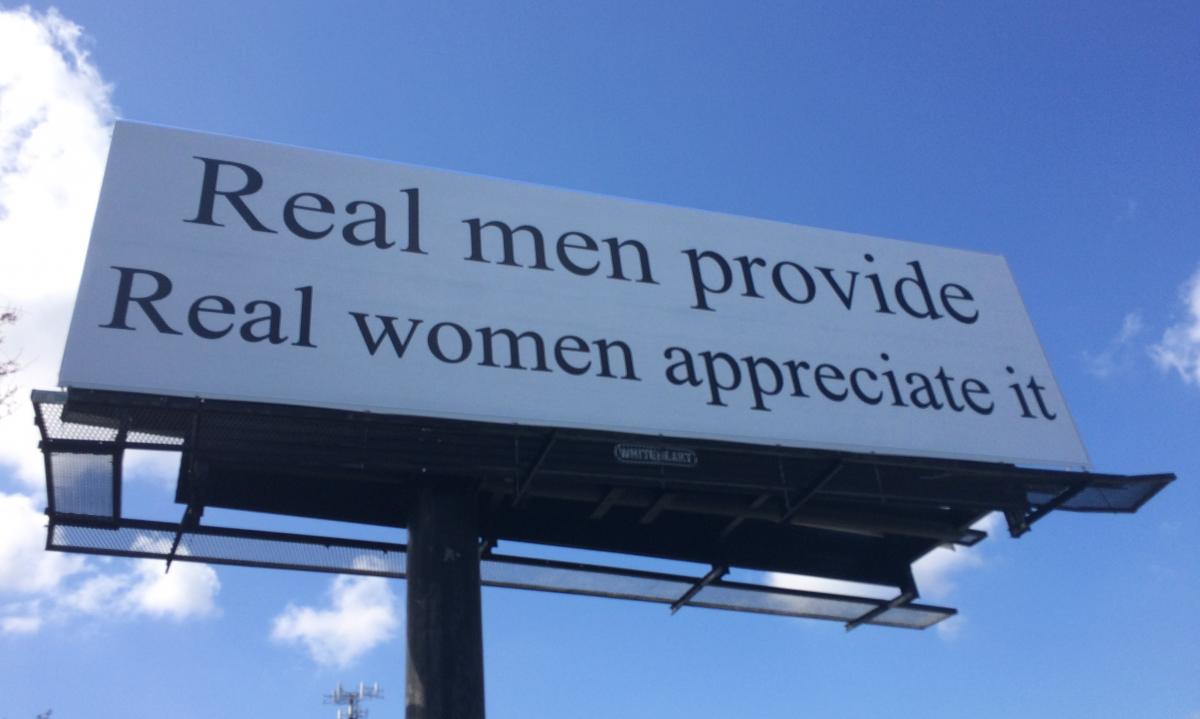 The message reads, "Real men provide, Real women appreciate it." Organizers called the sign on Business 40 demeaning, and gathered in protest Sunday, using the event to create alternate slogans.
When Winston-Salem business owner Molly Grace first saw the billboard, she was concerned over what she sees as an antiquated being sent to women and girls. She organized the event in response, and addressed the crowd as they painted new signs onto white bed sheets spread across Merschel Park downtown.
"There are no gender roles that define what people can and cannot do for their households and how measurable their worth or their provisions are."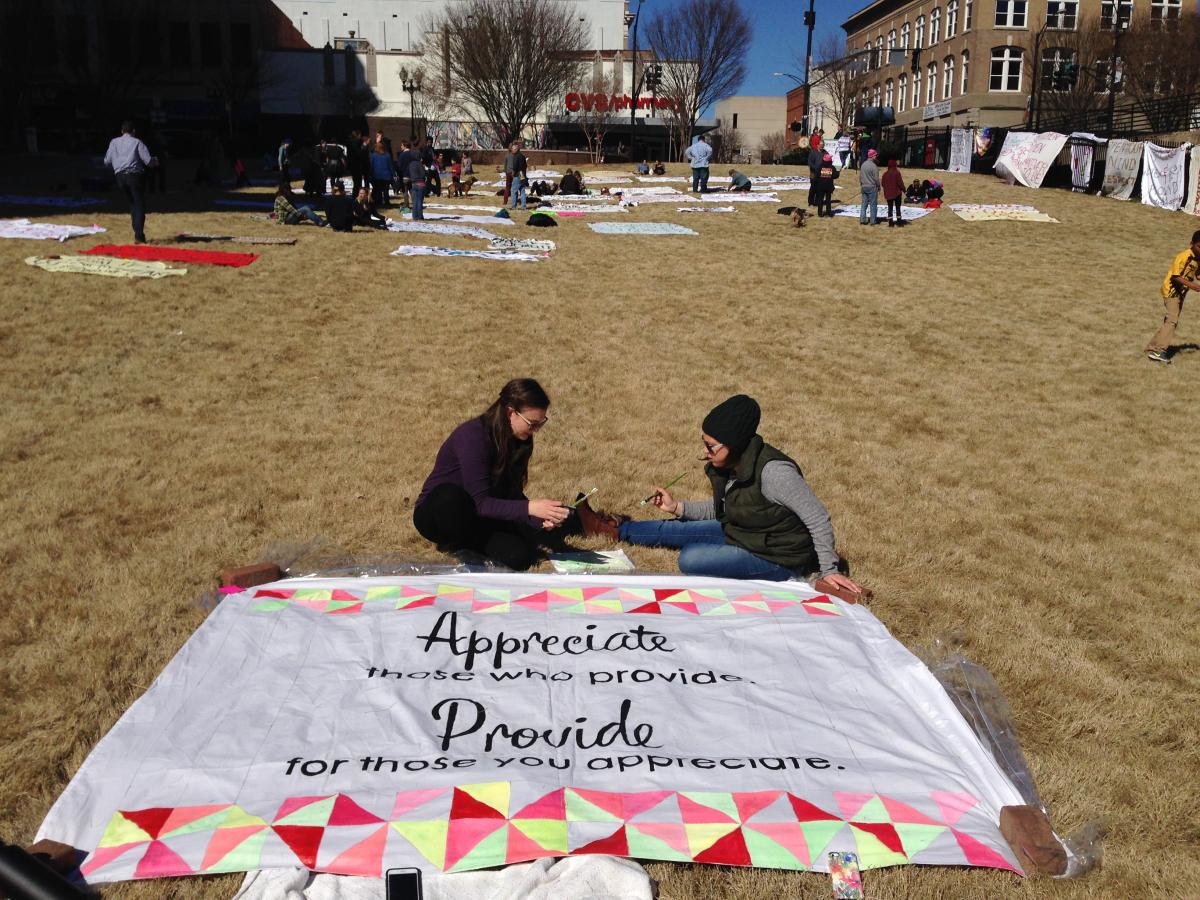 Sisters Janelle and Danielle Di Lizio painted a banner that read, "Appreciate those who provide, provide for those you appreciate."
Janelle says they wanted to create something inclusive. "Basically our slogan was just a better way of saying what we think could have been the intent of the billboard. It would have a lot more meaning to a lot more people without offending anybody."
Most of the people in attendance were against traditional gender roles, but not everyone there agreed. Dana Pavlick, her husband and six children support the message.
"If you want to bring people into the world, there's a responsible, good way to do it. And no one has shown how [our family] following patriarchy has hurt society," says Pavlick. 
Organizers are raising money and will purchase a billboard of their own, displaying their favorite message from Sunday's event. The owner of the original sign, Whiteheart Outdoor Advertising, hasn't said who's behind it, saying the group that bought the space doesn't want to be identified. The company says the client is expected to put up another sign soon.