State regulators got an earful from residents who say they don't want to pay for costs associated with coal ash cleanup across the state. The North Carolina Utilities Commission held a public hearing in Greensboro Wednesday night at the Guilford County Courthouse. The agency is considering a 16.7 percent rate hike request from Duke Energy. That's around $18 more a month.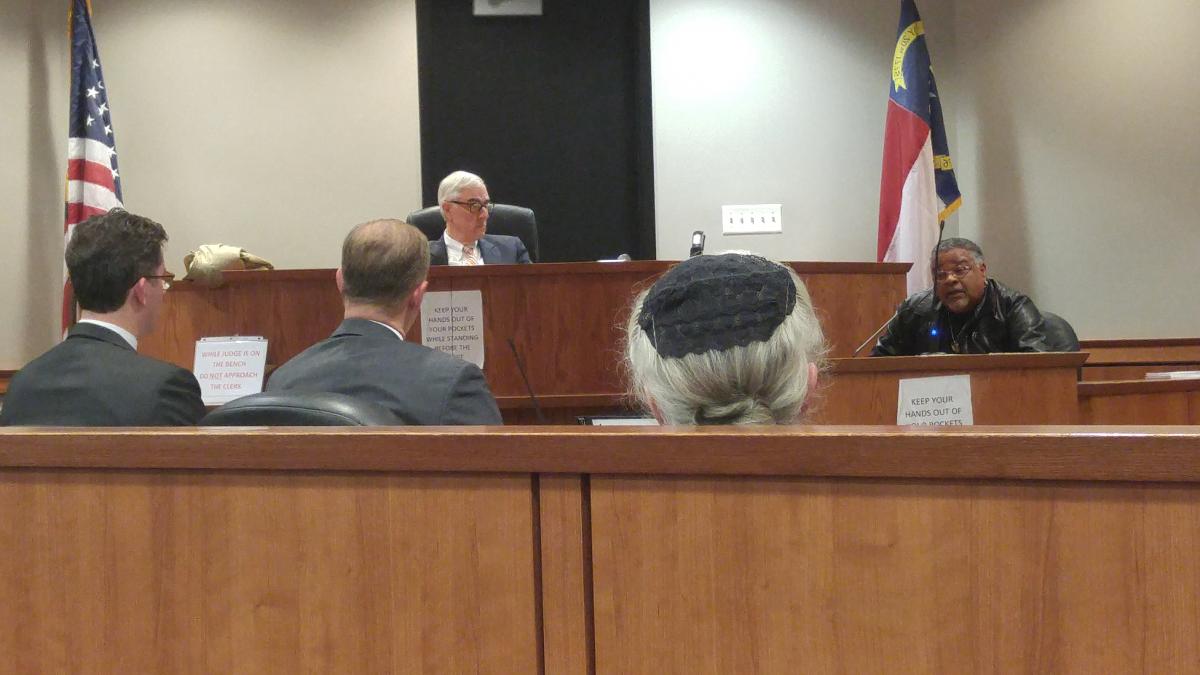 Residents were given five minutes to voice their concerns.
"My family and I have been on bottled water for 1012 days and I do live near three leaking coal ash ponds owned by dirty Duke Energy and it's outrageous to me that they would want us to pay any more than what we are paying," says Deborah Graham of Salisbury.
The commission heard from several people who said the rate hike would be a financial hardship on their families.  Gladys Ellison from Jamestown fought back tears as the meeting started. She says the increase is too much and would also hurt the growing elderly population in the state.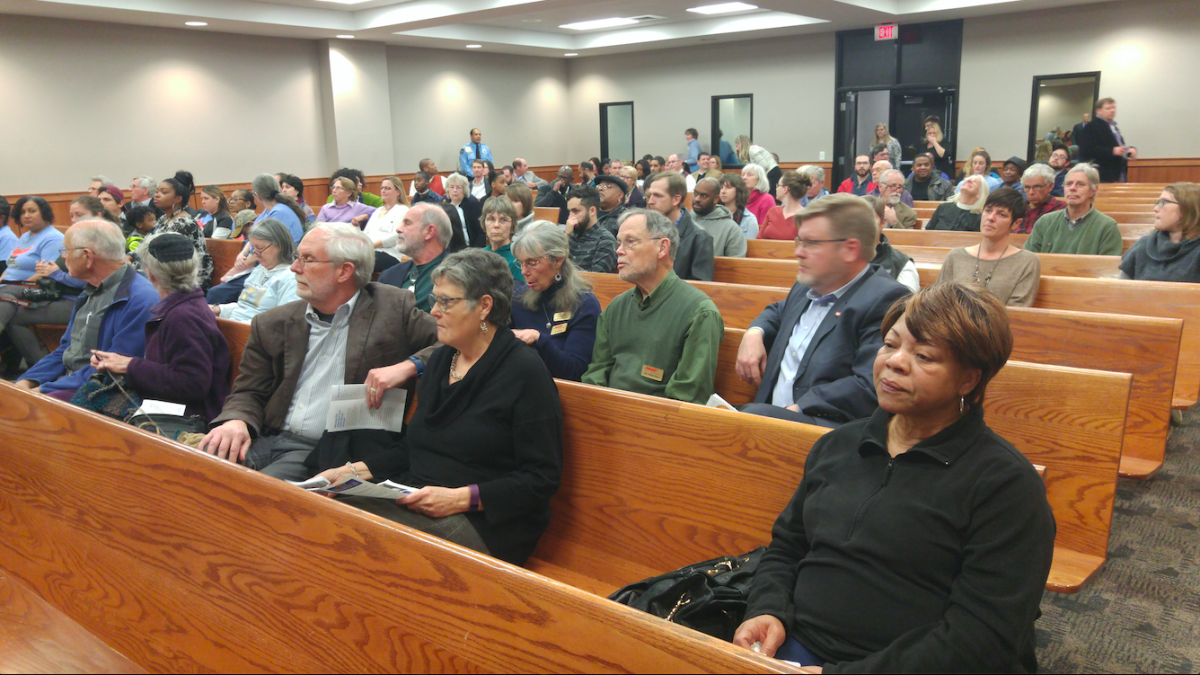 "I'm fed up with rate increases. It's a perpetual situation and I just can't take it anymore," says Gladys Ellison from Jamestown. "It's really the difference between my next meal and my next pill."
Some residents asked the community to support the company as the state's energy needs and technologies change.
Shareholders like Gus Preschle from Lewisville believe in Duke Energy's future, but say the public shouldn't have to pay for the company's mistakes.
"I think that the only fair thing is for shareholders to pay for negligent decisions by the management shareholders put in place," says Preschle. "They know. They've known about the dangers of coal ash for decades."
"We benefit from the good work of Duke Energy and frankly, I think it's better than some other power companies, but I don't think the general public should pick up the tab on coal ash," adds Aaron Martin from Browns Summit, who is also a shareholder.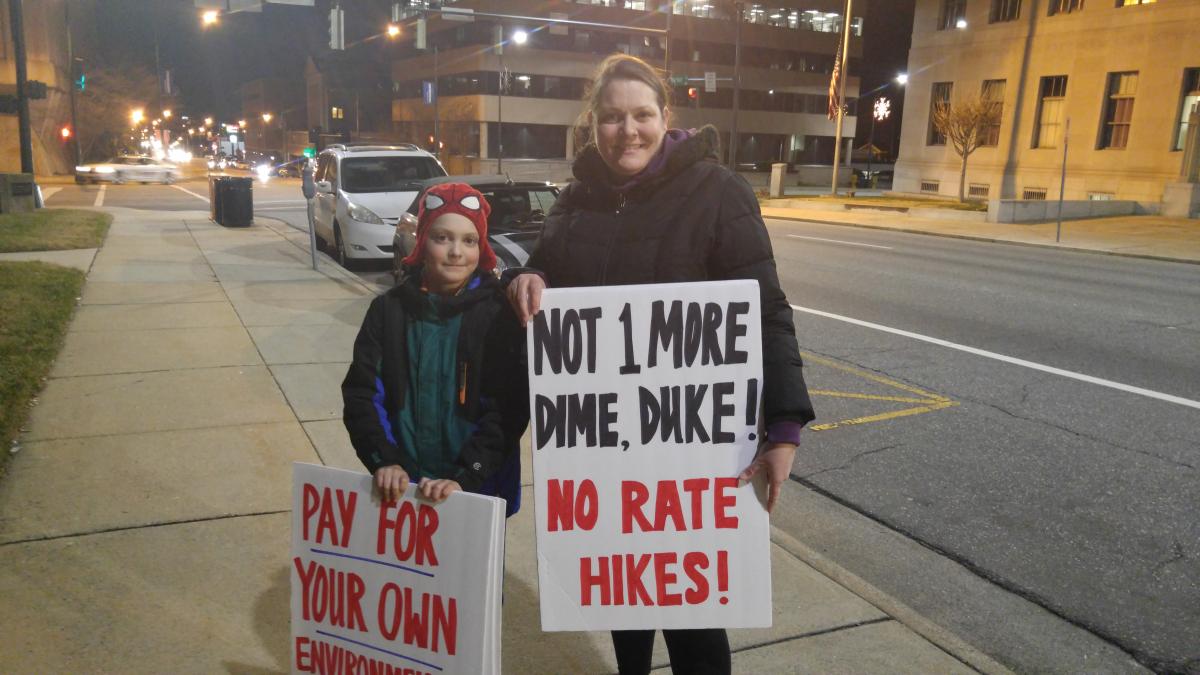 Duke Energy says the hike is necessary because of the multi-billion dollar cost of cleaning up coal ash dumps. The rate increase would also help modernize plants and comply with new state and federal laws.
"This rate request is largely about investing in a cleaner generation, about shifting from coal to natural gas and solar," says company spokesman Jeff Brooks.
"Coal has been an important part of our state and every time we flip on a light switch, part of that power comes from coal and part of that power generates coal ash. As consumers, we have all participated in that process," he adds. "It's Duke Energy's job to responsibly manage that coal ash and make sure it's handled appropriately, but as consumers of electricity we all share in the cost of that process and that's really why it's included in this case."
Coal ash is the byproduct from burning coal at power plants. It's often kept in large storage ponds. It contains toxic metals including arsenic and lead.
State law mandates that Duke Energy must have all of its ash basins closed by 2029. The legislation, called the Coal Ash Management Act, was created by the North Carolina General Assembly after the massive Dan River coal ash spill in 2014.
Brooks says the company is on pace to meet next year's closure deadline for that site.
*Follow WFDD's Keri Brown on Twitter @kerib_news
Support quality journalism, like the story above, with your gift right now.