Fifty Years On, Music-Making Bond Brings Divorced Duo Back To The Concert Stage
10:51am Mar 30, 2017

On Friday, Salem College will host a recital of chamber music by Franz Schubert, Johannes Brahms, Sir Edward Elgar, and an obscure 19th century composer, Giovanni Battista Viotti. But what makes this concert special is the unique relationship the performers have shared for a half century.
Acclaimed pianist and Salem College Professor Barbara Lister-Sink, and renowned violinist Warwick Lister met in 1967 while attending the Governor's School (as staff members) on the Salem College campus. They married, later divorced to pursue solo careers, and this weekend, they're reuniting in concert for the first time in forty years.
WFDD's David Ford spoke with them just prior to their rehearsal in Shirley Recital Hall.
Interview Highlights
On how the reunion came about:
Warwick Lister: It was Barbara's idea! [laughs] And she says it was mine—well, I don't know—it was both our ideas. We just thought it was quixotic, but [a] nice idea if we could, after all these years, get back together and play some. I always thought we played well together. We love playing with each other—she's a fantastic pianist by the way. So, she found a way of doing it, having me come and give a lecture on Viotti, the composer I'm interested in, and play a recital, and do a few talks with students here and listen to some violin students.
On what it was about Giovanni Battista Viotti that made Lister want to write a book (Amico: The Life of Giovanni Battista Viotti) about him:  
Warwick Lister: What inspired me in the first place was learning about his life for the first time. I had played his music a bit and taught it to students, but remained abysmally ignorant of his life, I'm ashamed to say. At a certain point, I realized that, looked him up in a dictionary, and saw what a marvelous life [he had]. He had a very sad life in ways—tragic life— [but a] very interesting and checkered career.   
About the Viotti piece on the program:
Warwick Lister: It's a movement from one of his sonatas which are never played—I won't even say rarely. It's wonderful music. It's a pity it's not played. One or two of his concertos are occasionally played, but his chamber music, never, as far as I know. So, this is a movement from one of his sonatas. It's a theme and variations [that's] very lovely, I think.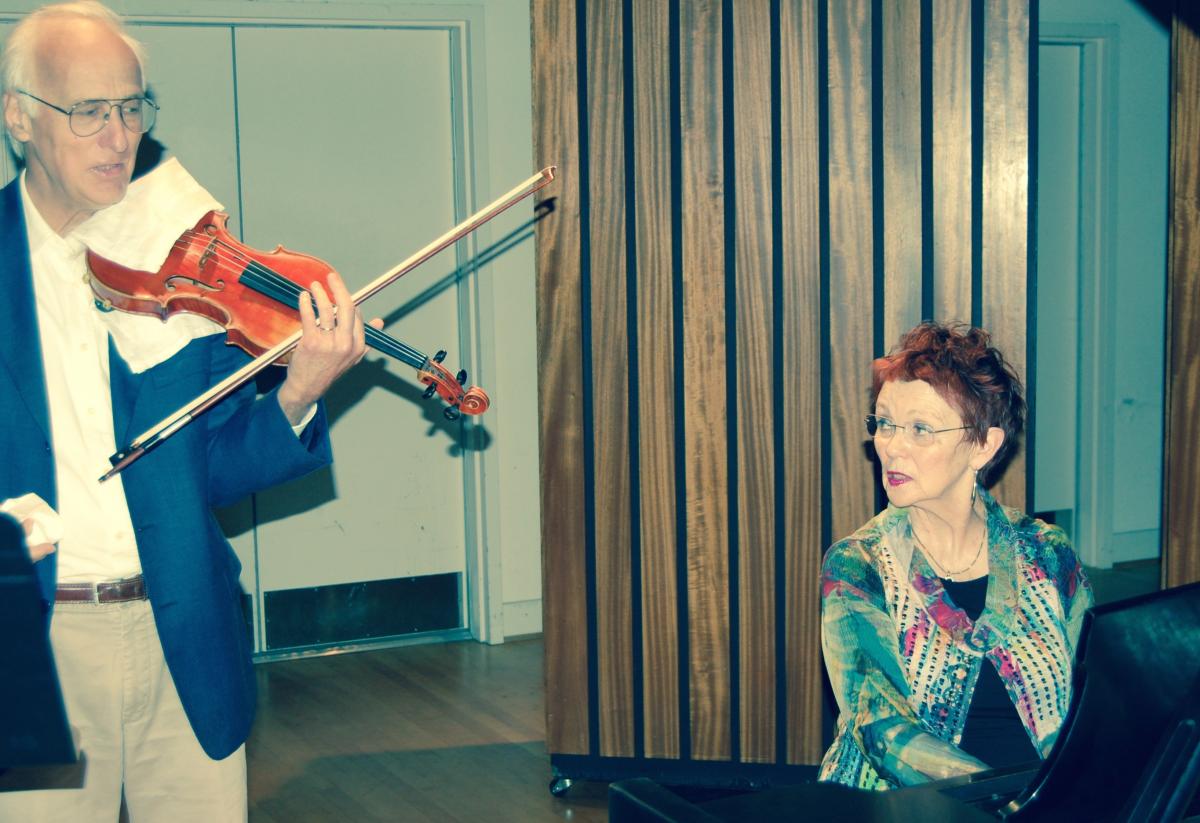 On what this reunion means:
Barbara Lister-Sink: It's very moving, very touching. He's [Lister] my favorite violinist—I know he gets very embarrassed when I say that, but he remains my favorite violinist. And he's only grown and gotten more beautiful as a player over the years. I even cried the other day [while rehearsing] the Elgar. He thought I was mad at him for some bullying comment he made to me about how I should change a tempo or something, but actually I was crying because it was so beautiful. I just had to excuse myself with something proverbially in my eye.
On what Warwick appreciates about Barbara's playing:
Warwick Lister: It's beautifully lyrical. Her touch—she has a way of making the piano sing that I've never heard. Certainly, no other pianist I've ever played with has ever come close to [that] delicacy but also power when she needs it. Also, her sensitivity when she plays with me—and with other people as well, I'm sure—her alertness, her awareness of what the other person is doing.  
On how fifty years of association come into play in performance together: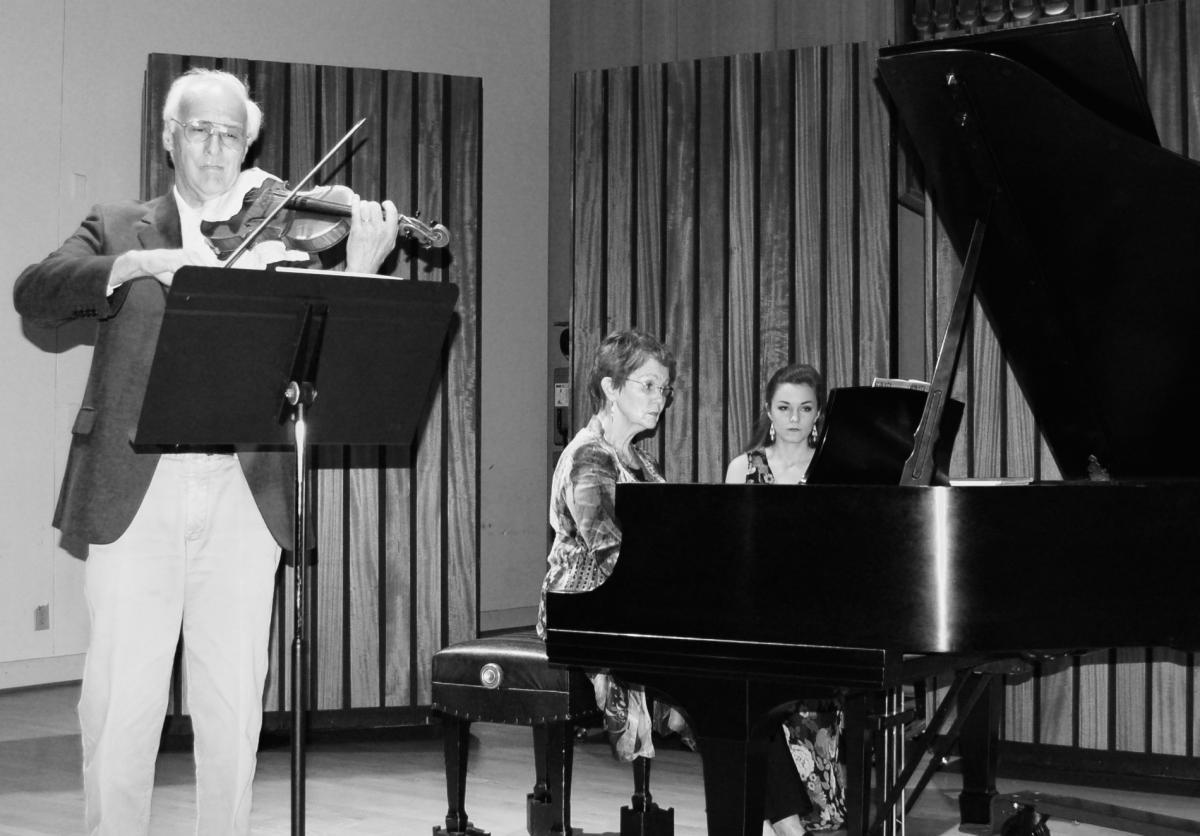 Barbara Lister-Sink: The interesting thing is that fifty years have passed, and we've both accumulated a lot of life's experience. And yet the essence of who we were as musicians still is there. But all of these many, many layers—these laminations of our life experiences—has added a richness and a depth I'd like to think, and a sensitivity even more. But the essence is still there musically. I think that's what's really so remarkable and wonderful about it.