The Dixie Classic Fair wrapped up this weekend, marking the last year it will go by that name ­­— a name it has had since 1956.
The Winston-Salem City Council voted to rename the event due to some community members saying that the word "Dixie" evokes images of slavery and segregation.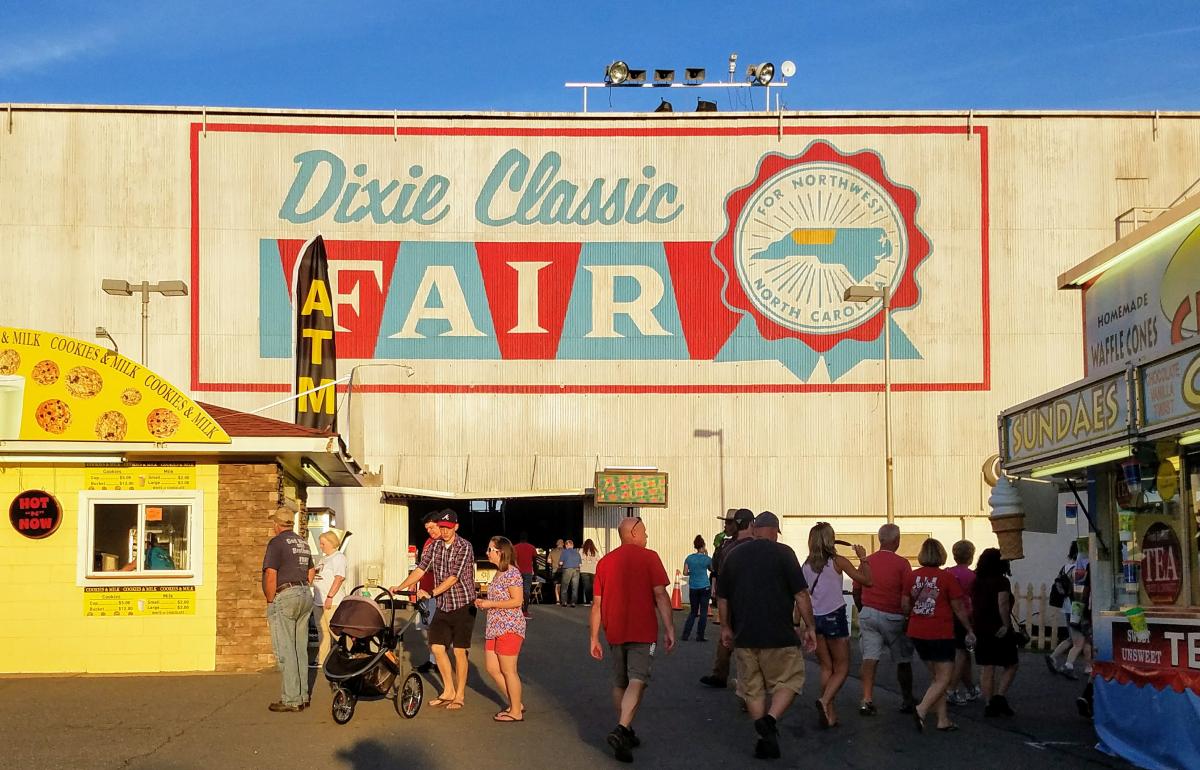 The grandstand near the fair's entrance is a popular spot for entertainment, but this year, it's getting even more attention — like from attendee Bill Dillard.
"They're going to have to paint the wall on the grandstand," says Dillard. "It says Dixie Classic Fair and it's been there forever, and now they're going to have to change it."
Many came to grab a piece of history to keep their memories of the fair alive. Some took selfies underneath a vintage-looking sign; nearby, a souvenir booth only has a few items left. Attendance and merchandise sales have been breaking records this year.
Michael Gross drove all the way from New York to say goodbye.
"The name means a lot," says Gross. "It's really heartbreaking. I think back to my mom picking me up for half-days of school because we have a cookie competition we have to get to, and we have to do it. So, it almost brings a tear to my eye thinking that it's going to be different."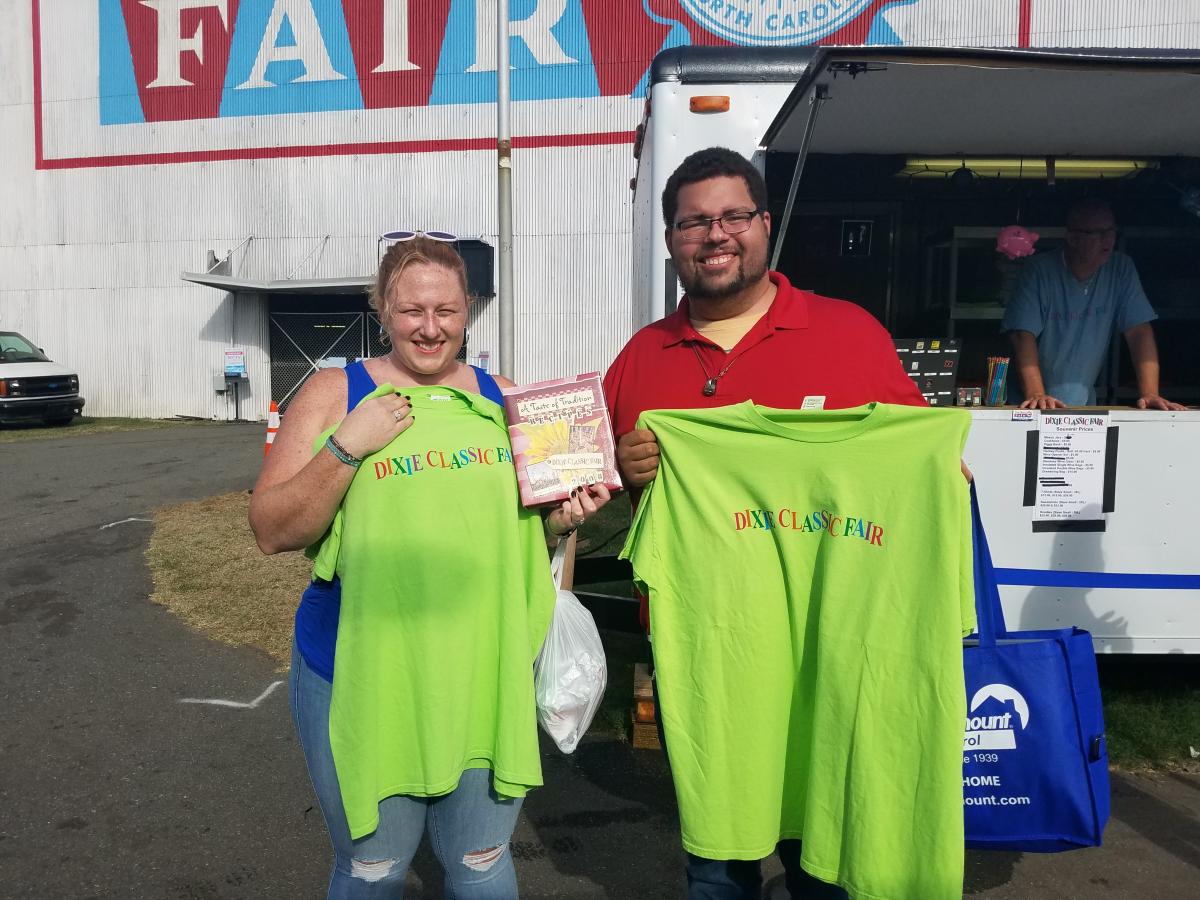 The City of Winston-Salem took down a Confederate statue in March. Then it began moving forward on renaming this event. There was a public meeting on the issue where tensions ran high. Thousands completed a survey, with most respondents wanting to keep "Dixie" in the fair's name.
But local resident Maya Gilliam says it needed a change.
"It represents the Confederate flag, it represents white supremacy in general, the KKK," says Gilliam. "So I think it's important now, that even though the world has grown, we need to make sure that the different symbols change as well. Because they hold energy."
The switch has been the talk of this year's fair — even for pastor Willie Hawkins, who says the issue is complicated. Hawkins is black and says people are going overboard.
"If you are going to get rid of the name of the fair because it's "Dixie," the next thing [is] you are going to get rid of the Dixie plates, Dixie cups, the Mason-Dixon line," Hawkins says. "It's part of history. It has to stop somewhere."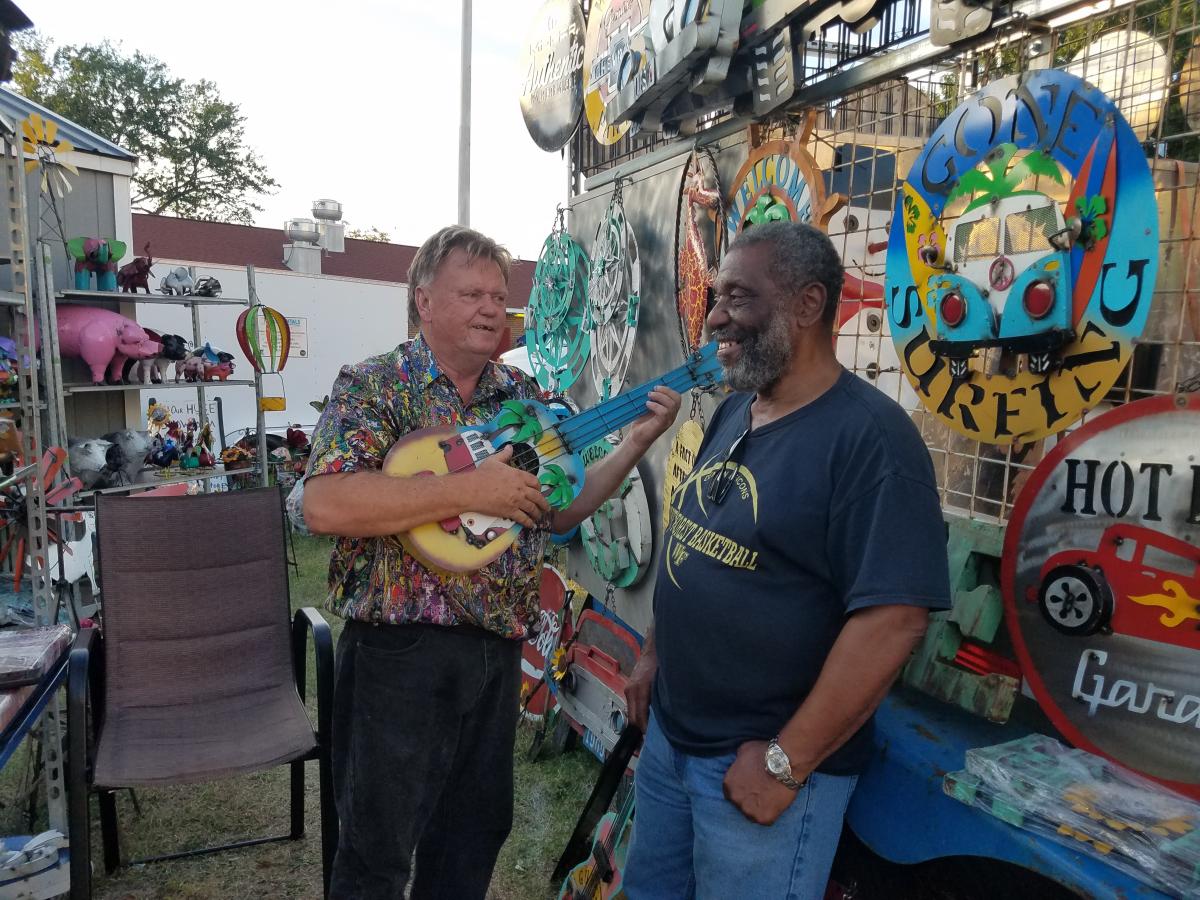 Winston-Salem isn't the only community dealing with this.
In Northern California, the Dixie School District Board voted this year to change the name of the 150-year-old school system.
The term "Dixie" is synonymous with describing the geographic area of the South. And it was used in a Confederate song during the Civil War.
Bill Ferris is a retired history professor at UNC-Chapel Hill and a Southern folklorist.
"In the South, the past is never dead," says Ferris. "It's not even past. And how we memorialize and evoke the past is constantly a challenge."
Ferris says the word "Dixie" has evolved over time, and communities should embrace these healthy conversations.
Back at the fair, Joshua Hostetter is with his three-year-old son. He says visiting this place has been an annual tradition since he was a kid.
"I'm going to miss it, to be honest, because it is what I grew up with, calling it the Dixie Classic Fair," Hostetter says. "And I feel like I can see both sides of things, being interracial and whatnot. But if it bothers some people, I don't want to be insensitive to the way people feel about things."
Hostetter says the change will be hard to get used to, but he's looking forward to making new memories with his family.
What the fair will be called next year hasn't been decided.
City leaders will discuss potential names for the fair at a committee meeting on Tuesday.
Follow WFDD's Keri Brown on Twitter @kerib_news
Support quality journalism, like the story above, with your gift right now.