There is no one more influential in the city of High Point now than Nido Qubein. He's the president of High Point University, which has been transformed over his tenure. It's been a bright spot for the city, which has lost a lot from declining manufacturing.
The charismatic leader has also been an instrumental figure helping to revitalize downtown. City leaders tapped him to help jump-start a proposed baseball stadium and surrounding development.
Qubein is a personality and he credits his authentic style for helping the school prosper. The accomplished author and motivational speaker is also a former business consultant. He's applied what he's learned in the corporate world to the way he runs the university.
"When I arrived here in 2005 - quoting the words of a fine journalist - High Point University was 'a dusty old college,'" says Qubein. "I've spoken 7,000 times. I've had millions of people in my audiences and my seminars. I brought these notions to High Point and I said, 'You know what? Yes we can.' We believe in the art of the possible. There's no such word as impossible. You put an apostrophe after the I and it becomes I am possible."
The campus at the once declining Methodist school is now nearly five times larger than when Qubein's tenure began. There are state of the art sports facilities and residence halls. There are also several beautiful outdoor pools, fine dining, a movie theater on campus, and an arcade where students can play Skee-Ball to unwind.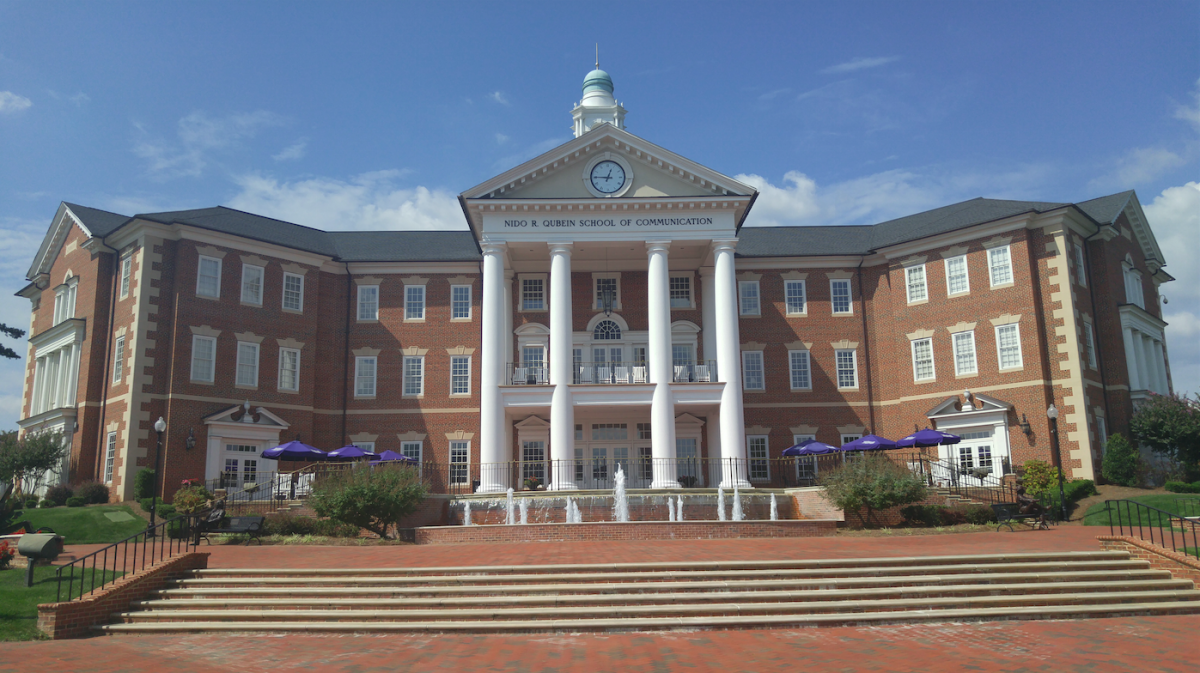 High Point University is one of many colleges riding a trend to spend record amounts of money on facilities and amenities in the hope of boosting enrollment.
That "if we build it, they will come" phenomenon has hurt some schools who've banked their hopes on higher enrollments and other failed projections. But Qubein says High Point University isn't one of them.
"Our growth has been very fast, I can't argue against that. But it is very, very sustainable growth," says Qubein. "If you look at Princeton Review, it rates High Point one of the 382 best colleges in the nation, but also they put us in the top 20 best-run colleges. What does that mean? That's sustainability. They've looked at our metrics, they've looked at our factors here and they've said, 'yeah, this school is very well run.'"
Qubein's Midas touch comes with a hefty price tag: the cost of High Point's makeover is $2 billion. And he's well compensated. Qubein is one of the highest paid private college presidents in the country. The endowment there continues grow, but is still quite modest compared to other private universities. Qubein bristles at the notion that High Point isn't financially sound. 
"Last year on this campus we invested $90 million in academic construction and every penny of it was from operating revenues or fundraising, not one penny of debt, so High Point University has not borrowed ten cents since 2011, and all of the growth has emerged in spite of the Great Recession," Qubein says. "So the assertion that High Point University is somehow encumbered with debt - with all due respect - is an ignorant assertion, ignorant of the facts as they stand, as they are audited, as they are published."
RELATED: High Point Breaks Ground On Major Downtown Development, But Will It Work?
Now, Qubein's attention has also turned to the city of High Point, where he's been leading the effort to build a stadium with surrounding development downtown. He says he's secured $100 million in gifts and private investment for the project.
Qubein says his love of High Point is personal, having lived in the city for almost 50 years. He adds that he feels a sense of responsibility in helping it turn around after significant job losses and continued blight. 
But there are details around the baseball stadium project that still need to be ironed out. It's a public-private partnership, meaning there's taxpayer money on the line. It all begs the question: can an endeavor like this really revitalize a downtown? Qubein says the answer is a resounding yes.
"Baseball is just one piece of the jigsaw puzzle. It makes a lot of sense. You are talking to a human being that came to America with nothing. I don't believe in such a thing as total failure. I agree that there are occasionally things that don't work out according to plan but I also understand that there are intelligent people involved in such projects. So that part does not scare me. Can you imagine for a moment when I came to High Point University every time we built something I said 'Oh my God what if that fails? What if we start a school of pharmacy and it fails?' We would have never have done anything."
Qubein says he's built a great team around him, and despite his 69 years, he says he has no plans to retire. He says he has the energy and vision for many more projects ahead. For now, Qubein looks forward to waking up every day at 3 a.m., drinking his Turkish coffee, and preparing for what's next.
Follow WFDD's Keri Brown on Twitter @kerib_news
Support quality journalism, like the story above, with your gift right now.