Students, Teachers Rally To Keep Rodney Ellis' Dream Alive
7:00am Dec 22, 2016
Winston-Salem/Forsyth County School officials, students, and community members gathered Wednesday to pay tribute to a man who was an education leader in the state.
Rodney Ellis was the former president of the North Carolina Association of Educators and taught at Philo Hill Magnet Academy. He died suddenly in September at the age of 49.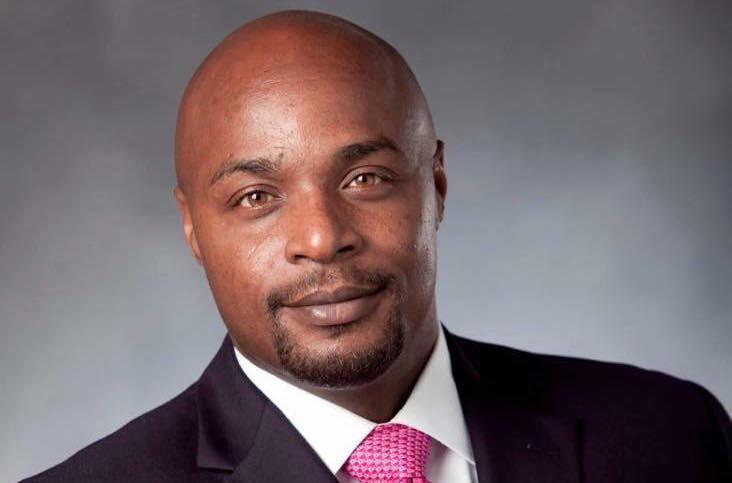 Ellis was a staunch supporter of public schools and spent his career fighting for them. When he finished his second term as president of the NCAE, he wanted to return to the classroom. He began last summer working with Philo Hill Magnet Academy, a school that serves a lot of low-income families, to try and help turn it around.
His wife Lisa Chisolm-Ellis says the from the school's community is overwhelming.
"You can feel the spirit here because this is something that he was so dear to, and he had such a good heart and love of people and wanted the best for everybody," says Chisolm-Ellis.
Ellis's vision will continue there. Reading was one of his passions, and this week, school leaders dedicated the Rodney Ellis Literacy Skills Room. More than 1,000 books were donated by the Junior League of Winston-Salem. His daughter, Gabrielle is following in her father's footsteps. She is taking over his class at Philo Hill. 
"It's really exciting to see one of his dreams come to fruition with the book room," she says. "It was very important to him that students have access to books even if they can't pay for one or have access to the public library. They can come in and take one for free, so it's really exciting to see that availability now."
Principal Essie Mckoy says Ellis understood that impacting children goes beyond serving their academic needs.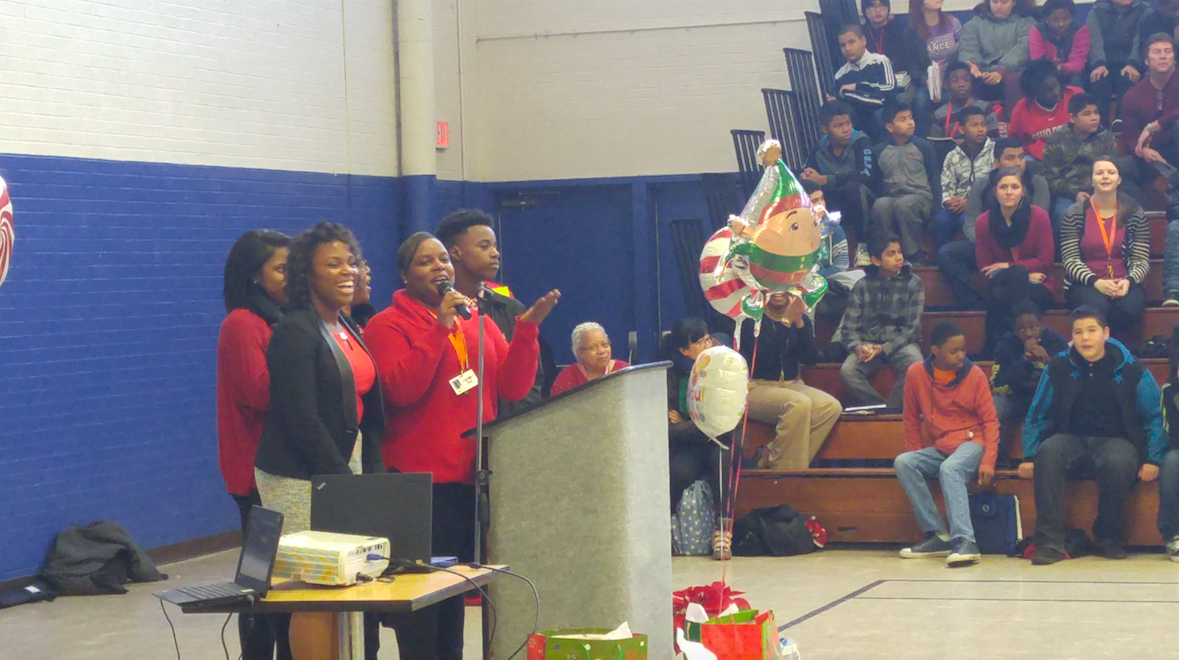 "We also have a clothing closet. We have a food pantry. We have several mentoring groups that we have created all because of his dream, his vision, and us working together and aligning all of the strategies, in order to make this school a better place for our kids," says Mckoy.
At the dedication ceremony, the "Ellis Dream Steppers,"  a dance group that formed to honor Ellis because of his love of stepping, gave a performance. 
Many of the students at the school remember him fondly. Eighth-grader Prophet Sykes says Ellis would greet him everyday. Ellis was also his basketball coach and often gave him rides to practice. Sykes says he won't forget his compassion and his kindness.
"He knew. He knew what it is to be where I'm at now," says Sykes. "He always helped me out and got me out and kept me out of trouble."
Sixth-grader Famm Galloway straightens his orange tie before her enters the gym for the dedication ceremony. He says Ellis encouraged him to be a better student.
"He helped me when I was down in my reading skills and everything. Mr. Ellis was one of the coolest teachers we had here before he passed. It feels good because we are giving back to him like he gave back to us," says Galloway.
During his time as the leader of the NCAE, Ellis fought for higher teacher pay and was big opponent of taxpayer-funded private school vouchers. He was once arrested during a Moral Monday protest on this issue.
For the students and educators at Philo Hill, he'll be remembered as someone who always believed in them.
"He was a true advocate for public education. Rodney made such an impact on the students and staff in the short time he was with us," says Lisa Totten, media assistant at the school. "We will continue to collect food and clothing donations for our families in his memory."
*Follow WFDD's Keri Brown on Twitter @kerib_news