'State Of Eugenics' Film Chronicles Long Road To Compensation
12:08pm Jan 06, 2017
A new documentary explores the painful history of eugenics in North Carolina. This was a widely accepted practice for the much of the 20th century, and North Carolina ran one of the most aggressive programs in the country, sterilizing thousands of men, women and children. The film, The State of Eugenics, shares the stories of survivors, and chronicles the difficult work to achieve compensation for them. WFDD's David Ford spoke to filmmaker Dawn Sinclair Shapiro.
North Carolina ran one of the most aggressive eugenics programs in the country, sterilizing more than 7,600 between 1933 and 1974. Why?
Well I think it's kind of multifactorial, but I think if you look at all the different agendas, I mean we live in a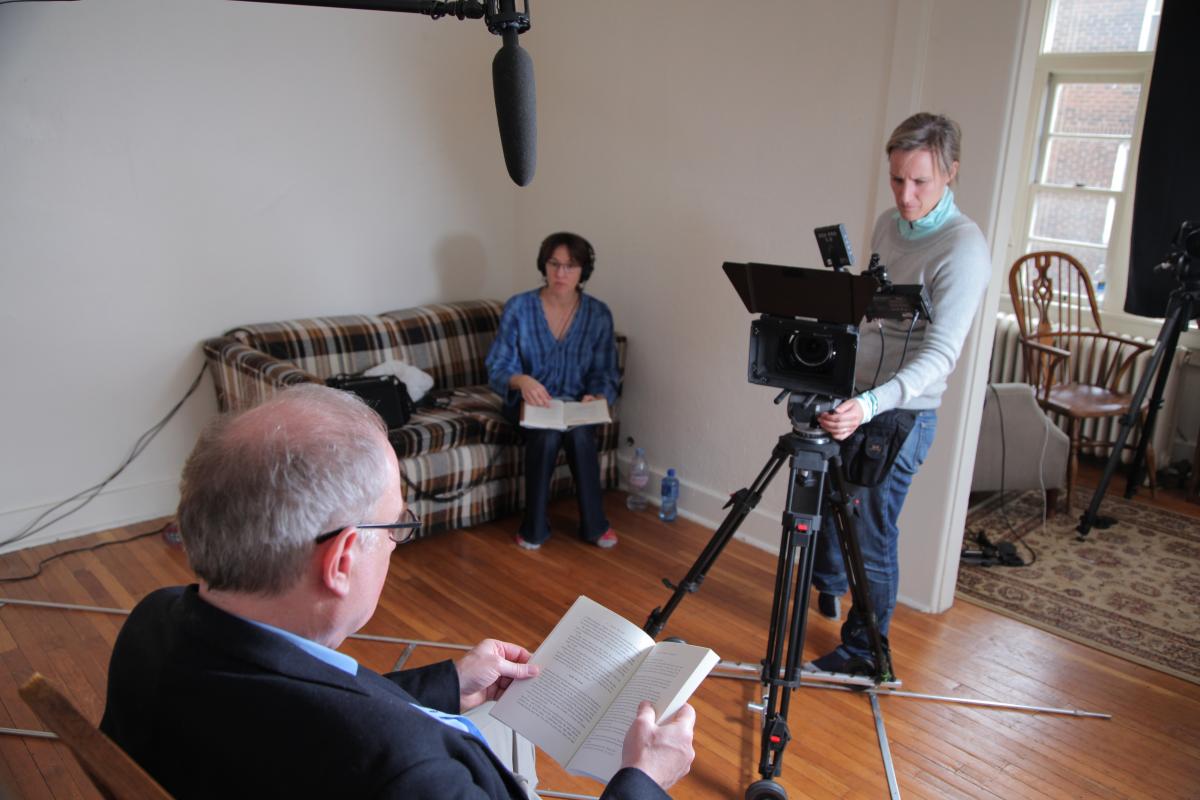 world of agendas right, and as John Railey [Winston-Salem Journal journalist who co-authored investigative series "Against Their Will," which ultimately led to NC becoming the first state in the country to compensate victims of forced sterilization] says of the compensation effort, he says, 'You know, money is how we settle scores in this country. It's an imperfect way. But it is how we look at solutions and we look at policy.' So, if you look at that, the compensation on this and in 2016, 2017—if you go back in time—money was at the heart of it and it was this ill-conceived idea that by sterilizing people who were already receiving public benefits, that you would in fact save taxpayer money. That was the way that they sold the program at a institutional level within the general assembly.
But then you have culture and you have rhetoric and you have belief systems. And those belief systems begin to really gain traction in the state over the decades after World War II and particularly as a push back to the early civil rights movement. So, that you see in the film and in the research that the Winston-Salem Journal did the data shows that it was primarily poor white men and women up until after World War II in the early 50s when black women and their families finally for the first time have access to social services. But they get the unintended consequence of now being on the radar of the social workers who were petitioning for sterilization surgeries of their clients. And just like they petitioned for their white clients they were petitioning now for their black clients.
However, it gets more sinister when you look at the black females and their families. It really becomes a push back to have less and fewer black people because of the gains that they were making and not only accessing services but they're accessing society for the first time where the Jim Crow laws are being struck down. We look at [African American] Nial Cox Ramirez. Her case falls squarely in between. The point of her surgery is in February of '65. She's in between the Civil Rights Act and then the Voting Rights Act later that year.
And you think, all this change and this momentum that has happened, and yet right there is still—to look at the case both from scholars and in my reporting—and I can only see that as a push back: we want fewer people who are like Nial. Nial says that in her words in the film, and it's corroborated by very reputable scholars and the journalists as well.
What was Representative Womble's total impact on this whole movement?
In broad strokes in the film I had the viewpoint that the compensation effort is a collaborative effort, and there are many heroes and heroines, and it really starts with Nial Ramirez when she has the bravery to come forward and to reach out to the ACLU, and go before national audiences and talk about what happened to her. And then you fast-forward and you have Johanna, our history detective, you know, taking on these files and absorbing them and processing them and looking at it [in a] scholarly [manner], and saying 'We need to do more.' And her then reaching out to the journalist team at the Winston-Salem Journal. Then the journalists come in and they devote everything and all their work cloistered up into a conference room for the entire summer. And they create this award winning, just landmark series ["Against Their Will"].
And Larry Womble reads that series and then he runs with it in terms of the legislative efforts. But he's constantly hitting a wall that he can't get past in a general assembly that's controlled by Democrats—his own party. And that's what I found so interesting, because if you look at Larry Womble's efforts and then the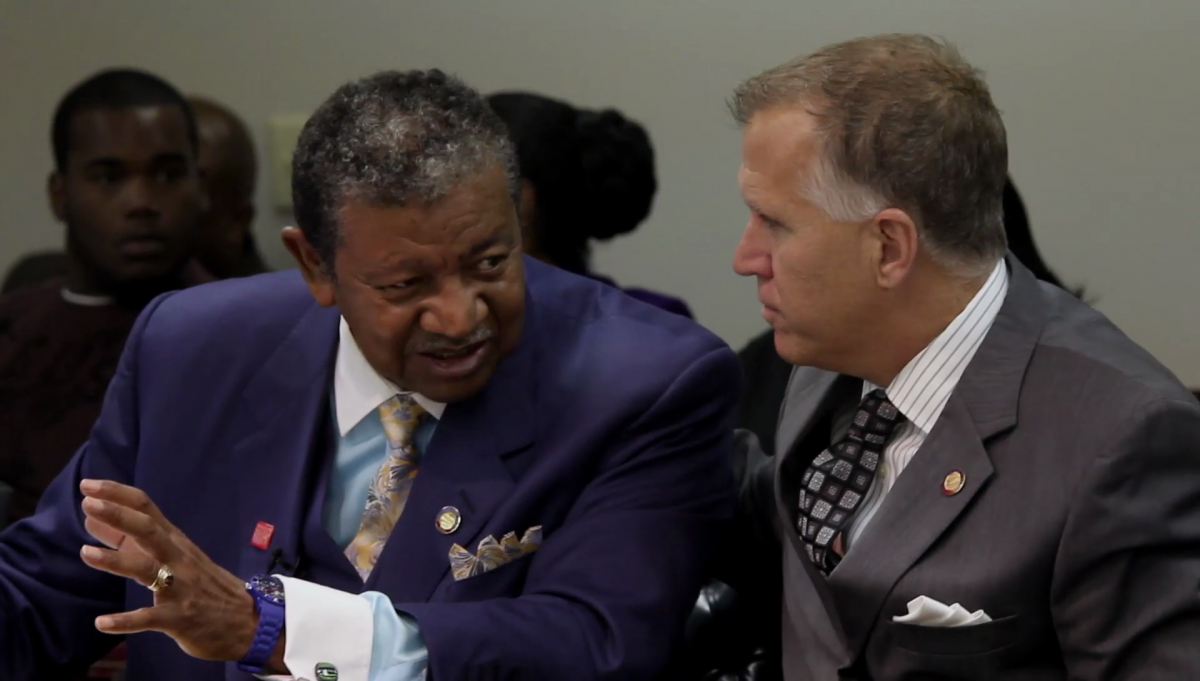 partnering with then-Speaker [Thom] Tillis, it's not about tensions between Dems and Republicans or conservative and liberal. It's about tension from within. Whatever tension was happening in the Democratic Party that prevented Larry Womble, there was then tension in the Republican majority that Tillis is overseeing to kind of sell compensation to his caucus and his constituents.
You can no longer deny the program. I guess you could choose to ignore it but at least there was some political will. You saw from the governor and then you have the Speaker of the House Thom Tillis, and that's where I looked at the stories that I might have an entry point if I could get to Tillis because I thought of this film initially as a tale of two politicians, of Larry Womble, your kind of crusading lawmaker, longtime North Carolinian and part of the early civil rights movement there. And then you have Thom Tillis who comes from a corporate background. He's got the more corporate veneer, but there's a genuine bond between the two men that I observed.
And that was the initial goal to kind of make the film from that standpoint that wasn't being covered in the national news. It was being covered a little in the local, but no one was really interested in kind of the tedious nuts and bolts that was happening in the general assembly and covering that from the inside. But that's what I do as a documentary filmmaker now and not as a full-time broadcast journalist. I don't have to be out in front of the story. I can kind of embed.
Thom Tillis talks in the film about the possibility of something like this happening again.
Yes, I think you could definitely say that from the time I spent with now Senator Tillis is that he views this as a cautionary tale. And Larry Womble says it in his words where he says, 'The state has some awesome powers over your life,' and I think that really rings…it's very honest kind of truth telling by these two legislators and people who are working on the front lines of policy—both of them in their own work. And I think we have to take that true to heart, and that when you have both of them saying that in their words and from their different viewpoints I think the audience can say, 'Hmm, maybe I need to sit back, and think about the power that the eugenics movement had.'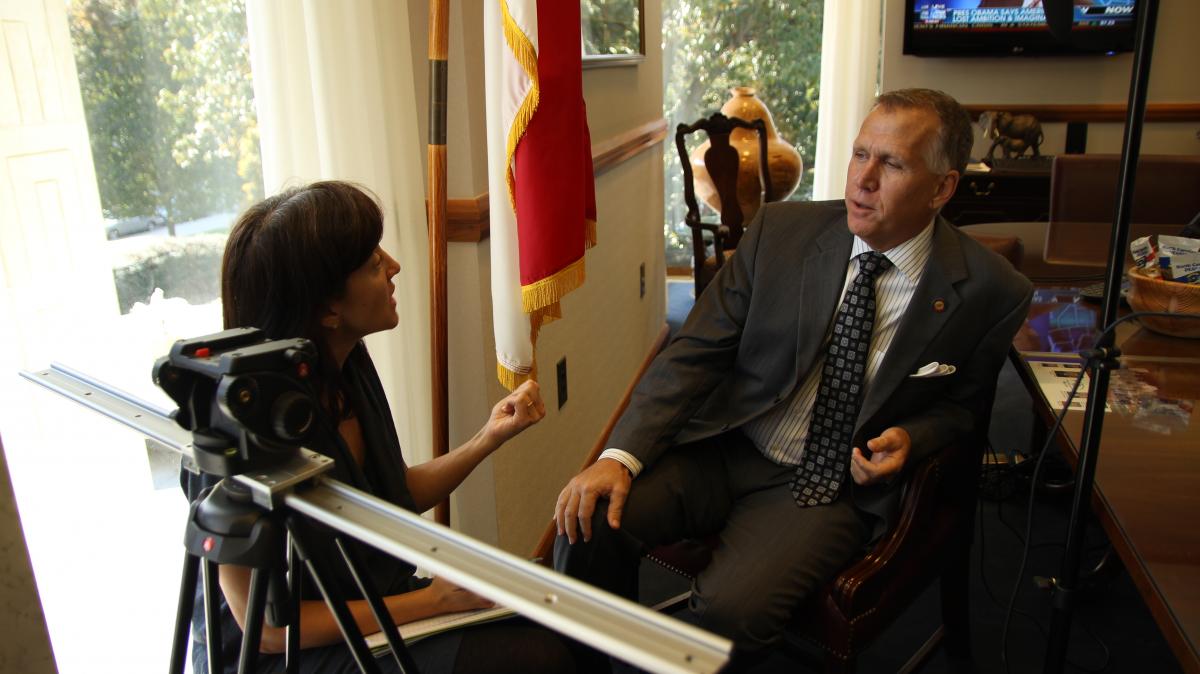 And from there they build out a consensus and they come up with very dignified and very logical and really well-constructed ideas to try and compensate people. To understand, how do you define who's a victim. How do you find the victims? You need to have parameters for anything. It is a law. It has to have a start and an end. And we try and unpack that in the film without getting too into the insider baseball of political drafting of laws.
"The State of Eugenics" screening takes place on Thursday, January 12th at Wake Forest University at 5:00 p.m. It will be followed by a panel discussion including Shapiro, former Rep. Larry Womble, journalists Tommy Tomlinson and John Railey, and Dr. Laura Gerald, former chair of the state task force on compensation. Maya Angelou Presidential Chair Melissa Harris-Perry will moderate. This event is free and open to the public.
On January 23rd, the film will screen at the Unites States Capitol in Washington D.C.