Thousands of people gathered in Winston-Salem and other locations across the country Saturday for the second annual Women's March. It marks a year since President Donald Trump's inauguration and the first Women's March in D.C., which grew to spark a worldwide protest.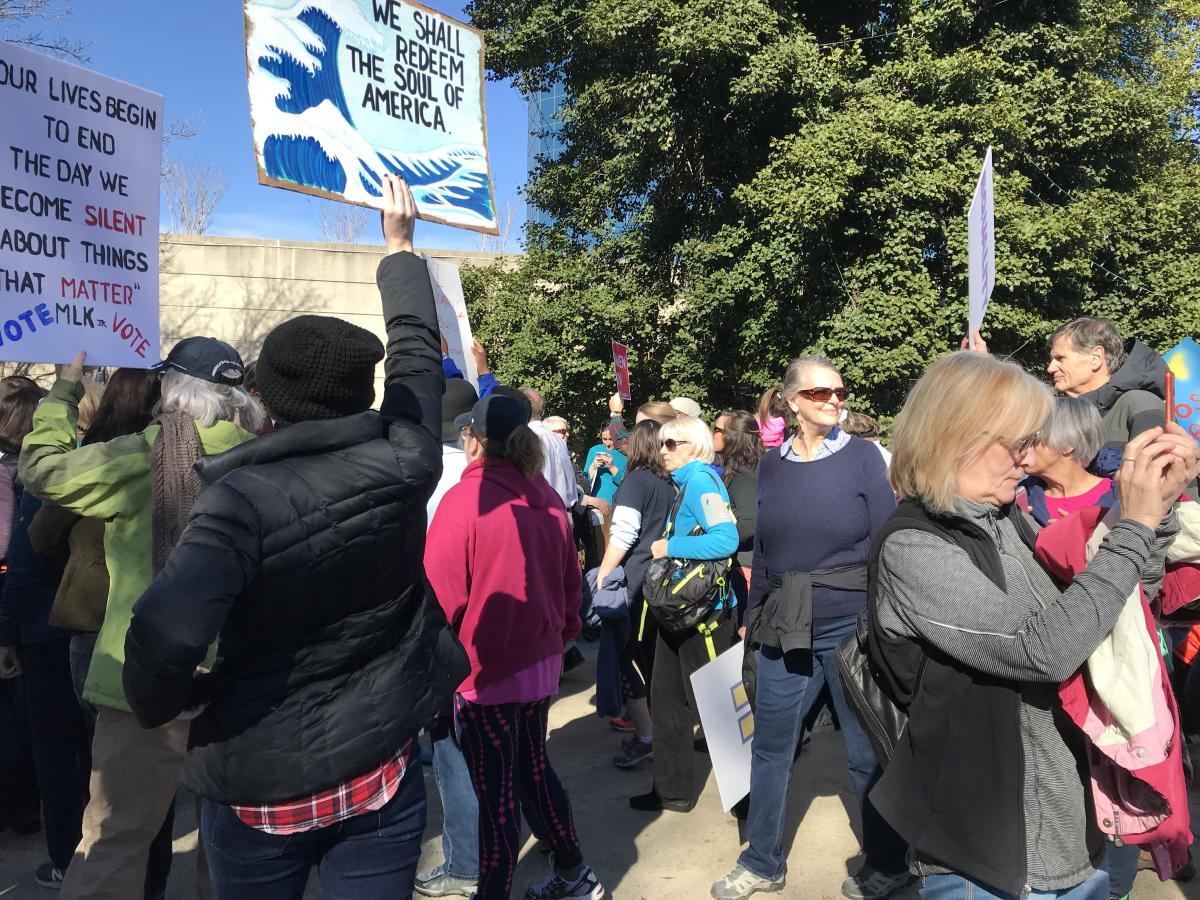 The crowd assembled at Corpening Plaza in downtown Winston-Salem around noon for the Triad Women's March on the Polls. Those who gathered carried homemade signs, and last year's signature bright pink, knitted hats made a comeback. 
Organizer Jen Jones with Democracy NC greeted the crowd and said, "The U.S. government can shut down, but our movement is open for business," referencing the partial shutdown that began Friday at midnight after Congress failed to pass a stopgap measure to continue funding the government. 
Prior to the march, speakers included Mayor Allen Joines, advocate for racial justice Virginia Newell, and young activist Madison Kimrey among others.
For Annie Jenkins, this was her first Women's March. "I want people to see that I'm here," she says. "I think women have got a lot of power right now, and we really need to act on it."
Jenkins says she's worried about gun violence. She's a gun owner and feels it's too easy for people to get guns and to get the wrong kinds of guns. Violence against women is a particularly important issue to her. While she has lots of concerns, she's happy to be at the march. "This kind of event gives me some hope, because I do think it's mobilized a lot of people who have never been actively involved in politics."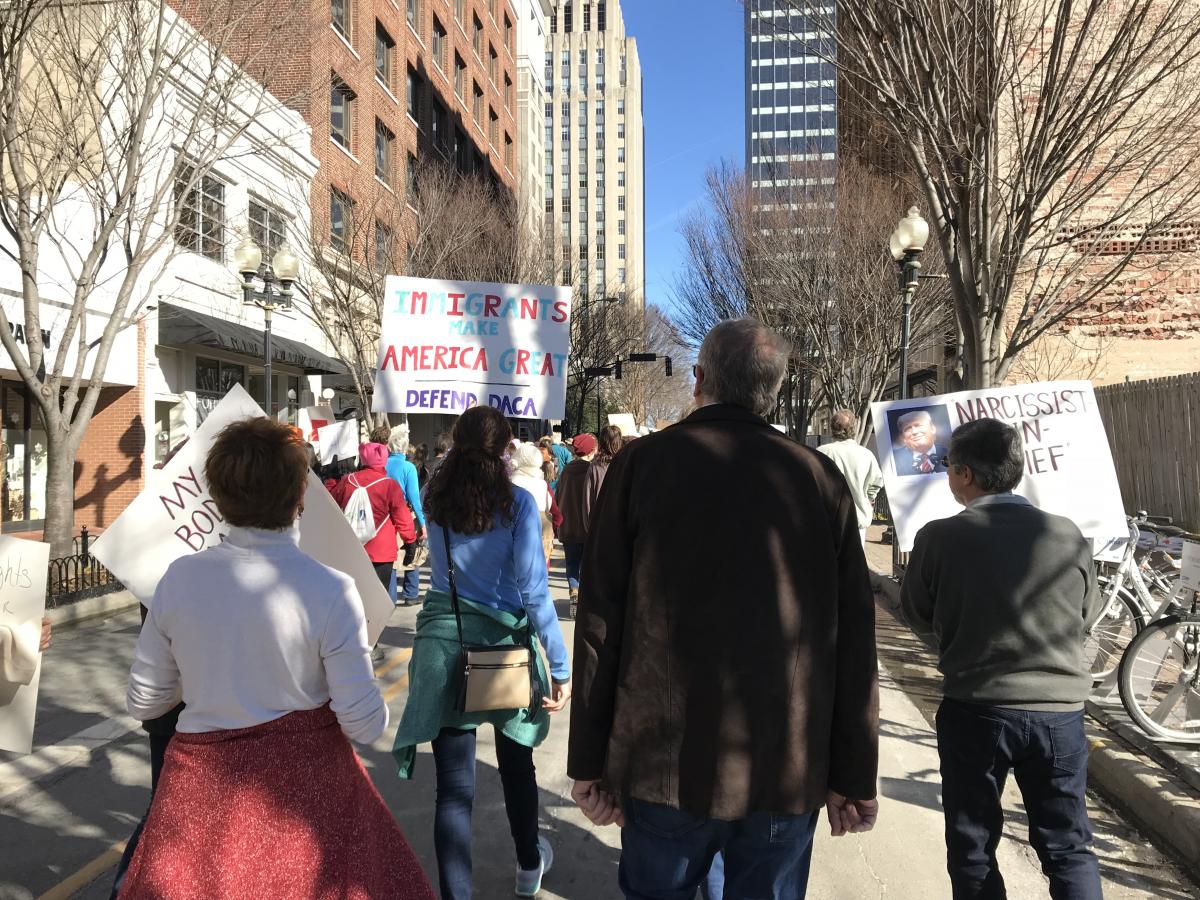 Once the march begins, Amaris Carr walks with the crowd along North Cherry Street. It's also her first Women's March. "There are different issues, different things that oppress and marginalize black women," she says. "Being a woman is a part of that. So I wanted to come out and be in the number for that reason." This year she's going to be watching what happens with gerrymandering in North Carolina. And she says immigration is important to her, as well as conversations around police brutality.
Further up the street is Winston-Salem native BC Stocksdale who participated in the Women's March in D.C. last year. She said it was the best day of her life and that seeing all those women together gave her hope. Another consequence? It made her get involved in politics. She started going to political meetings and says she felt like she could make a difference. This year she wants to help people get registered and encourage others to get out there and vote, which was overwhelmighly the unifying theme at this year's march.
Support quality journalism, like the story above, with your gift right now.