Remembering Civil Rights Attorney J. Kenneth Lee
3:24pm Jul 27, 2018
People across North Carolina are remembering civil rights icon J. Kenneth Lee, who passed away earlier this month.
The 94-year-old grandson of a former slave earned a degree in electrical engineering from North Carolina A&T State University, and later decided to go to law school to fight for racial equality.
His lifelong work for educational and economic equity changed the racial landscape in the state, impacting the lives of thousands of African Americans.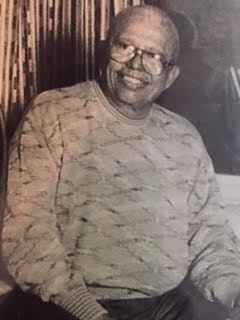 UNC Law School Dean Martin Brinkley calls Lee one of the school's great citizens of the 20th century. He spoke with WFDD's David Ford.
Interview Highlights
On what stands out most about this remarkable man:
Well, I think that to put this in context what we have to understand is that Mr. Lee and three other law students are responsible not just for the integration of the University of North Carolina School of Law, but for the integration of the entire University of North Carolina at Chapel Hill. Their admission to the law school in 1951 in the summer was the event that desegregated the entire university at Chapel Hill. The other graduate and professional schools followed suit after the law school rather quickly. And by the mid 1950s African-American undergraduates were being admitted to the College of Arts and Sciences. So, we're really talking about the integration of one of the great educational institutions, you know, the oldest state university in the United States. And that's why I called him a great citizen.
On the local public's response to the new integration back then in 1951:
I don't think there was an outcry. I think that the case law had been developing in the U.S. Supreme Court over preceding years. In fact, when these four students brought their legal action to seek admission to the law school at Chapel Hill, the case was concluded very, very quickly, because all the 4th Circuit did was apply some existing U.S. Supreme Court precedent. So, I think there was probably an expectation in the air that this was going to happen. But you know, it had to be done through legal action; it was not done initially voluntarily by the university.
Lee became a skilled attorney who took on nearly 1,700 civil disobedience cases. On one particular legal case that speaks most strongly to that skill:
The one that I have heard stands out the most was his work on integration in the Greensboro public schools. And that's in the Encyclopedia of great black Americans that I alluded to in [an] email to the Law School alumni. But I think that Greensboro school integration case may be the one that stands out in a lot of people's minds.
On how the landscape has changed along these lines, and what racial equality battles Mr. Lee might be fighting were he practicing law today:
Well, there's still a tremendous amount of work to be done at every level of our society. And you know, what we're seeing in the world today is a re-segregation of public schools in all parts of the country through various mechanisms. I have to believe he would have been deeply concerned about those developments. You know, this is a person of the greatest courage, a young man who took it upon himself at a very difficult time in the history of the country to take a step that was needed. And you know we're all in his debt at the law school and at UNC Chapel Hill as a result.