As the pandemic continues to disrupt our lives here in the Triad, local nonprofits entrusted to help society's most vulnerable are themselves struggling to provide services in compliance with COVID-19 protocols and restrictions. In response, the City of Winston-Salem, United Way, and other agencies set up a $1-million-dollar fund to support these community-based organizations as they manage the flood of new requests for food, clothing, housing, and medical care. 
On March 18, at an outdoor press conference in downtown Winston-Salem, Mayor Allen Joines, visibly emotional, assessed harsh realities on the ground.
"We all have been approached by individuals who've lost their jobs or who have seen their jobs diminish," said Joines. "With store closings, restaurant closings, we know many people are out of work. And people have approached me and asked, 'What can we do to help?'"
Next, he announced the creation of a locally controlled COVID-19 Response Fund for Forsyth County: a million dollars to be matched by the community and made available to help citizens get through this difficult time. Within days of the mayor's announcement, the goal was met and exceeded, with much of the money earmarked for individuals experiencing homelessness, service industry workers, and residents without health care coverage like Keith Polk.
He says, "I had a stroke two years ago, and while I was there it was like, 'Hey, dude, did you know you've got diabetes?' And I didn't. So, it's been a long road and I don't have insurance."
Polk is a shop foreman for a commercial fire protection company, but he's reliant on the local nonprofit Shalom Project to meet his costly prescription needs.
"I'm on six medications a day," says Polk. "Three of them are for blood pressure. One of them is for cholesterol. And quite frankly — the Shalom Project — they saved my life one month at a time."
In the midst of the coronavirus pandemic, many of the nonprofits providing assistance are themselves struggling. The COVID-19 Response Fund will be used in part to support their ongoing efforts.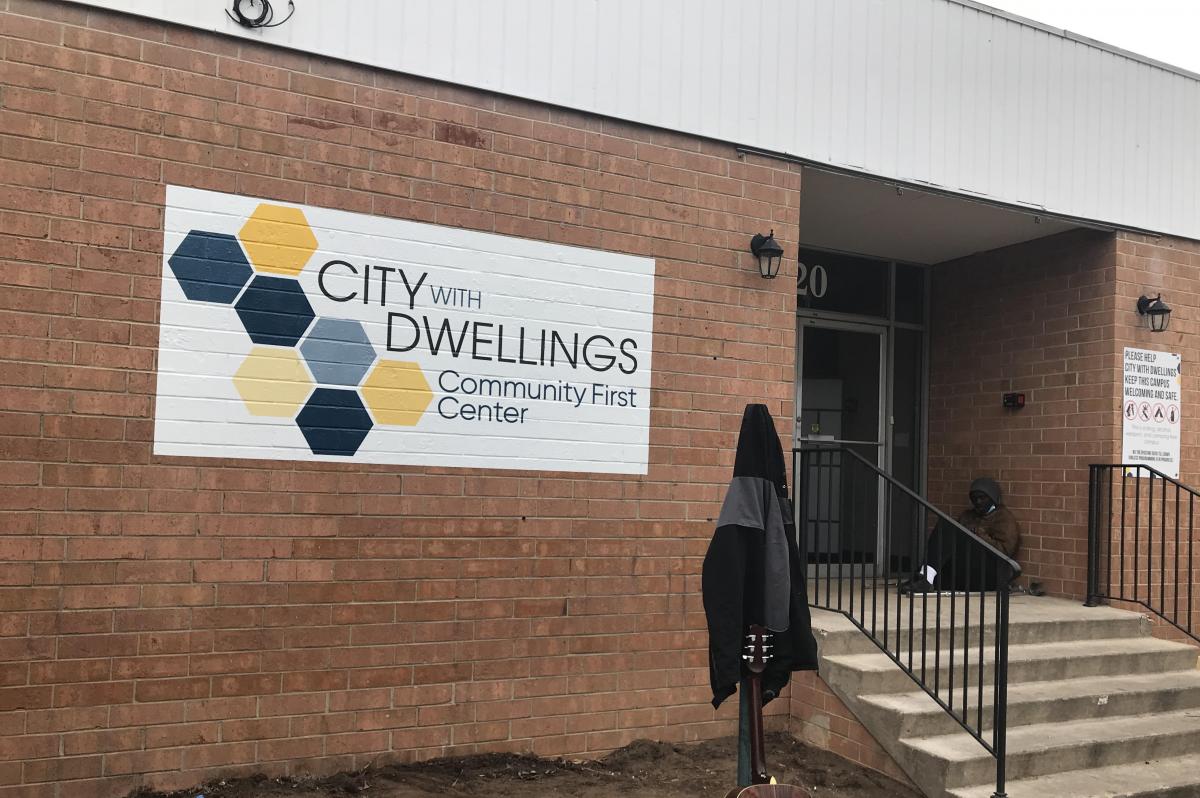 Lea Thullbery is an outreach coordinator for City with Dwellings. The organization identifies the needs of people living with mental illness, experiencing homelessness, or substance use disorder, finds local solutions, and offers something equally as important.
"Instead of just handing someone a piece of paper and it says, 'Here's the address, go for it,' we make sure that all of that information is updated, make sure the person can get there," says Thullbery. "We make sure that if they need help or if they need a walk alongside person we can do that for them."
During the current coronavirus pandemic, as larger local relief agencies like the United Way have been on lockdown — employees forced to work from home — Thullbery and her tiny staff of mostly volunteers have partnered to fill the void — on the ground, relaying messages to and from clients without phones, and providing transportation.  
But those services may not be available for much longer. As healthcare systems around the country have become overloaded, nursing home patients in other parts of the state are arriving at hospitals in Winston-Salem, and eventually on the streets. Thullbery says it's extremely time-consuming work. 
"None of their services are here," says Thullbery. "Their food stamps aren't here. Their SSI ... nothing's here. Of course, you can't go to the Social Security office to try to transfer. So, we're in a stuck place right now."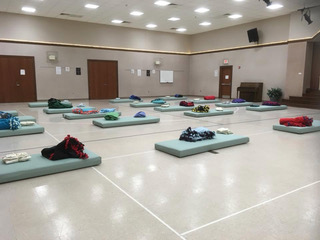 To help, City with Dwellings has put up large tents in the parking lot — gridded off into six-foot squares. There the homeless are greeted out front by a nurse practitioner and small group of third-year medical students who offer information about the virus, explain social distancing, proper hygiene, answer questions and make physical assessments.
Thanks to private donations there are now mobile and wheelchair accessible showers, a washer and dryer, and overflow shelters have welcomed the new arrivals. The number of people in North Carolina diagnosed with coronavirus continues to grow and the worst is yet to come. But with continued community support, Thullbery says they're here for the long haul.  
For the most up-to-date information on coronavirus in North Carolina, visit our Live Updates blog here.
EDITOR'S NOTE: This transcript has been lightly edited for clarity. 
Support quality journalism, like the story above, with your gift right now.