Lawson Family Murders Doc Featured At Wreak Havoc Horror Film Fest
6:30am Sep 21, 2018
This weekend, the Wreak Havoc Horror Film Festival gets underway in Greensboro. The festival will feature 32 short and full-length films, including a documentary that takes a fresh look at an old crime.
Trouble Will Cause focuses on the Lawson family murders. The ghastly tragedy took place in Germanton, North Carolina, on Christmas morning, 1929. That's when Charlie Lawson killed six of his children, his wife, and then himself.
Many have speculated on the motives behind this nearly century-old mass murder. But in this film, directed by Greensboro's Dan Sellers, it's the psychology behind the event that's under examination.
"In the film, we try to stay away from a definitive motive or more traditional thinking of a motive for a crime like this," says Sellers. "We tried to really focus on the psychological aspects of what's called a family annihilator - someone who commits familicide and kills their family and oftentimes themselves as well. So that's really where we have tried to approach this film, is with a psychological exploration."
The family's grave is in Germanton, and it's a place that's considered to be haunted by some. The inscription on the middle tombstone reads, "Not now, but in the coming years. It will be in a better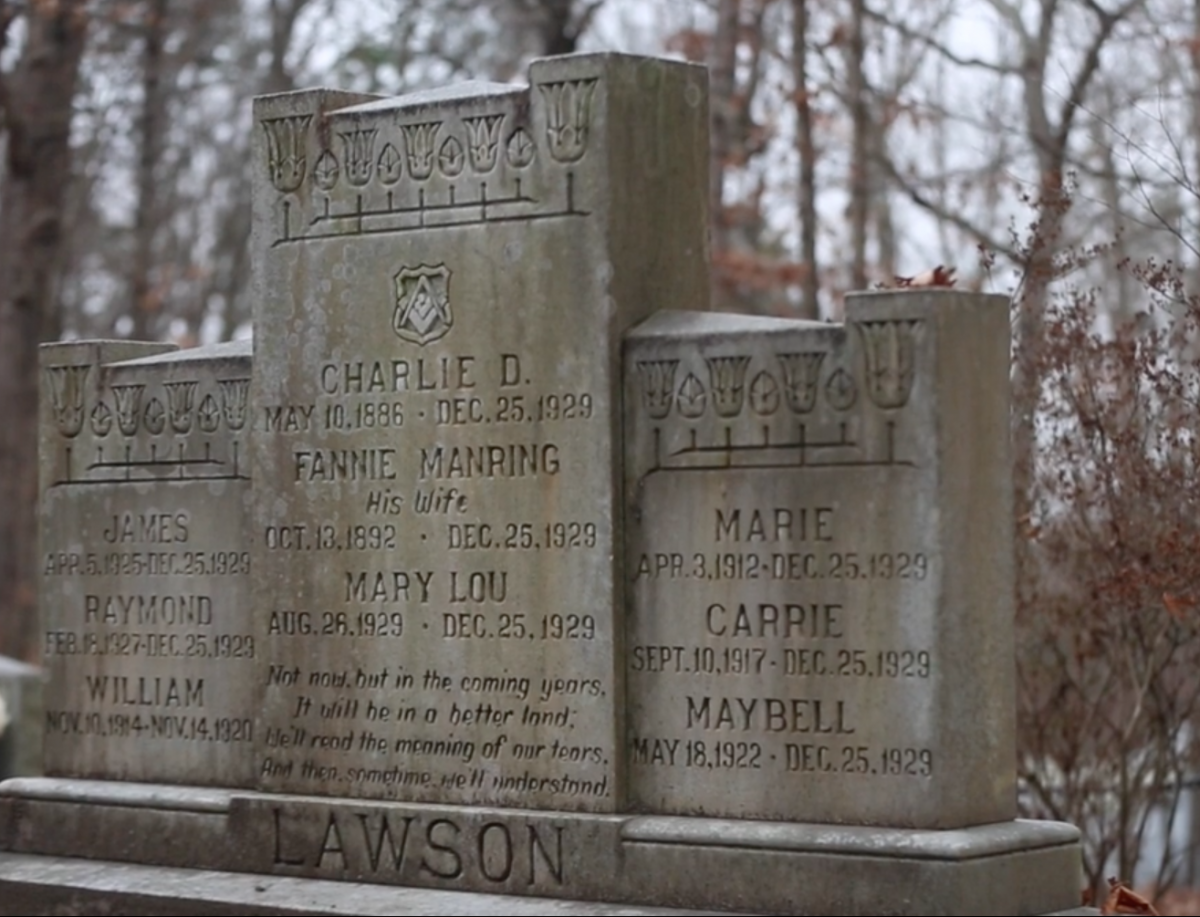 land. We'll read the meaning of our tears. And then, sometime, we'll understand." The murder of the Lawson family shook the people of Germanton.
"Everyone struggled in the community with why Charlie Lawson did what he did," Sellers says. "It was a terrible thing. Everyone mourned that loss, but no one understood it. And I think even then they had some sort of hope that maybe someday they would have some sort of answer, some sort of understanding."
The 4th annual Wreak Havoc Horror Film Festival runs from September 21-22 at The Crown at The Carolina Theatre.