The Watauga County and High Country community said their final goodbyes to two sheriff's deputies who were killed last week after responding to a welfare check at a residence.
Funeral services were held on Thursday for Sgt. Chris Ward and K-9 Deputy Logan Fox at the Appalachian State Holmes Convention Center in Boone where hundreds of people gathered to pay their respects.
Law enforcement agencies from across the state were part of the funeral. It was an emotional service that included several K-9 officers, with their four-legged partners, saluting the caskets of the fallen deputies.  
Rev. Franklin Graham and Watauga County Sheriff Len Hagaman spoke during the service. Hagaman said both deputies are being remembered as heroes who loved serving their community.
"Hope, faith and love. These are the three attributes of our two fallen brothers," said Hagaman.
Both deputies were shot during a long standoff last week. Authorities say 32-year-old Isaac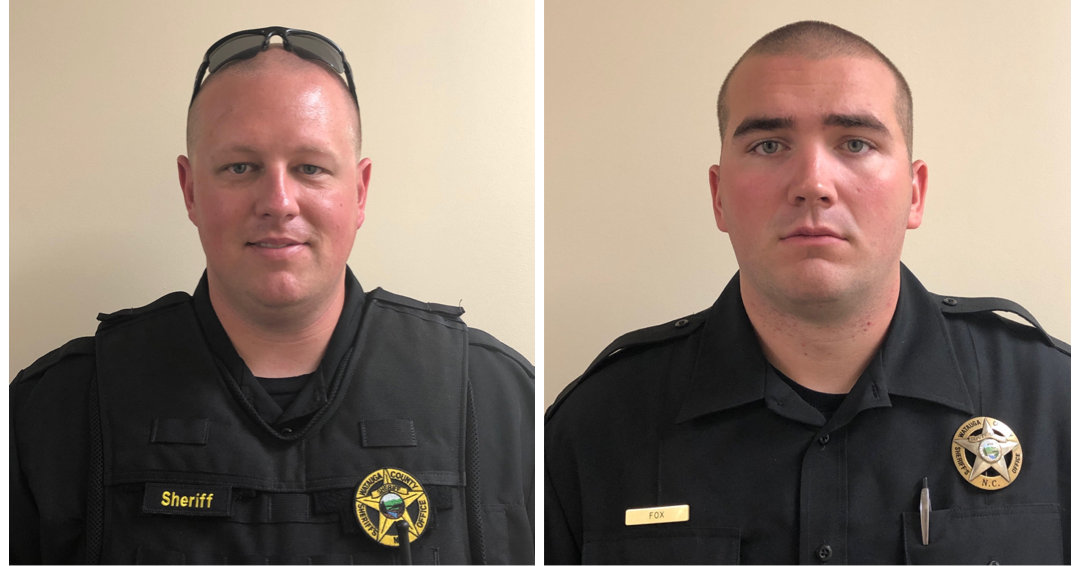 Alton Barnes is suspected of killing the officers, along with his mother and stepfather, Michelle and George Ligon. The suspect died by apparent suicide.
Local resident Kimberly Oliver attended the services and wore blue to honor the officers. She said the tragic events are still a shock to people in this tight-knit community, but the outpouring of support coming from both the local and surrounding area is overwhelming.
"I have been seeing a lot of bows on doors and businesses and mailboxes and the blue lights on porches, so it just says a lot about what they meant to us," said Oliver. "And it's just going to take time for us to get over it, but I'm glad they are showing a lot of support for them."
Watauga County and the High Country will continue to grieve in the wake of the events of the April 28 shootings. Several local groups will hold a Community Night of Remembrance on Monday. Kits with blue light bulbs are being distributed to honor the fallen deputies and the law enforcement agencies that aided the community.
"Just about everybody in town either has known someone who responded to it, who were lost in the tragedy and there's a heaviness that comes with that and some of these efforts that have gone on to honor folks like the kits that are being created are coming from a place of nervous energy," says David Jackson, president and CEO of the Boone Area Chamber of Commerce. 
Jackson says the kits also include red ribbons to honor George and Michelle Ligon and people are encouraged to wear the color on Monday, May 10.
*Follow WFDD's Keri Brown on Twitter @kerib_news
Support quality journalism, like the story above, with your gift right now.