The HistoryMakers Brings The Black Experience Home To The Piedmont
8:53am Jul 26, 2018
A national video and oral archive that celebrates African-American history is coming to the Triad. The organization The HistoryMakers has compiled more than 3,000 interviews totaling 10,000 hours of testimony recorded in hundreds of cities and towns across the U.S.
This week, it will honor Maya Angelou, author and historian John Hope Franklin, and attorney Julius Chambers, among others at the Forsyth County Public Library.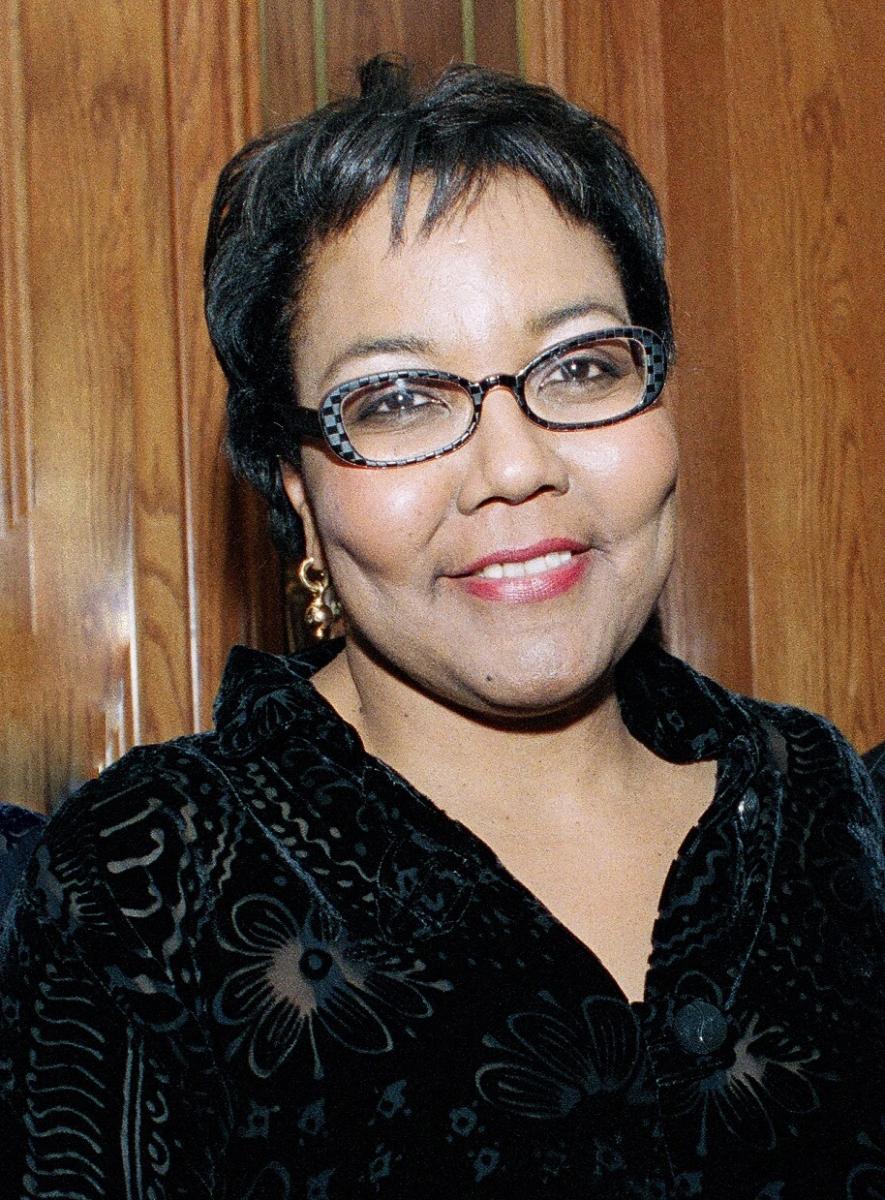 Founder Julieanna Richardson says she began The HistoryMakers to explore her own personal identity, and to spread the message of the black experience. She spoke with WFDD's David Ford.
Interview Highlights
On what drew The HistoryMakers to Winston-Salem:
So, we're coming there to explain who we are, to see what repositories have what about the black experience, [and] to see if we can help enhance what they have. Can we convince repositories to take other materials of the black community there so it will also be preserved? And can we also better represent the Piedmont area? We have a school that we've been working with. It's the Guilford Academy. We've been working with them for about six years, and they've been using our digital archive. In fact, they were using us to teach black boys to write. And the young people felt for the first time by hearing the stories they were motivated to do that. The other thing they were using the digital archive for was to teach vocabulary and context. And I thought that's such a brilliant idea. And so, we tout the Piedmont area because that was the only school in the country that we've had that was using the collection that way. Every time people hear about it they're fascinated.
On how black history education in schools changed since the 1970s:
It hasn't changed that much and that's the sad part. You know, I can't speak about the Piedmont area, [but] I can speak about Chicago where I am. About two years ago, I was presenting before a group of social studies teachers. I was showing our digital archive and I said, "So what do you teach? Do you teach the Great Migration?" And they were just sitting, and I said, "What do you teach?" [and] they said, "Slavery." I said, "But what else do you teach?" They said, "Slavery." And I was horrified. And what I'm finding young people tell me is that they learn about slavery, civil rights and that's about it. Now they'll learn also about President Barack Obama. There's just not a lot of instruction, so I thought things had progressed but they have not. You know people need to know where they come from. It's really important. It's sort of the root that helps the tree blossom.
On the progress being made by The HistoryMakers, and the urgency of this moment in history:
We're the largest attempt to record the black experience since the WPA Slave Narrative. And you know when you look, that's over 600 people who have passed that we interviewed and another 1,400 are age 70 and above. 99.5 percent of them would never have written their autobiography or had a biography written about them. And we remain as maybe the sole thing that reminds people that they existed. So, I am totally motivated now, because I believe that in the archives lie stories that show that we are totally of worth. And I want the young black kids to know their heritage. And I want the larger community to know the things that we've actually done and contributed to that far beyond Martin Luther King and Malcolm X and the names that we hear over and over again. So, I'm excited where our project is right now and its potential to change. And I see the hunger in a lot of young people in trying to find their identity. They did not know that the world will be like this. And a lot of things have frightened them about where we are and what maybe the older community did not do for them or prepare for them that they are being responsible for. But on the other hand, the division is something that I don't know how we bridge again. And that is the thing that we're going to have to change and work on in society, because a lot of damage is being done right now.
Editor's Note: This interview transcript was lightly edited for clarity.
Correction: A broadcast version of this story incorrectly stated the first name of Julieanna Richardson.