Winston-Salem and Forsyth County officials and developers announced new plans for Whitaker Park in the city's North Ward.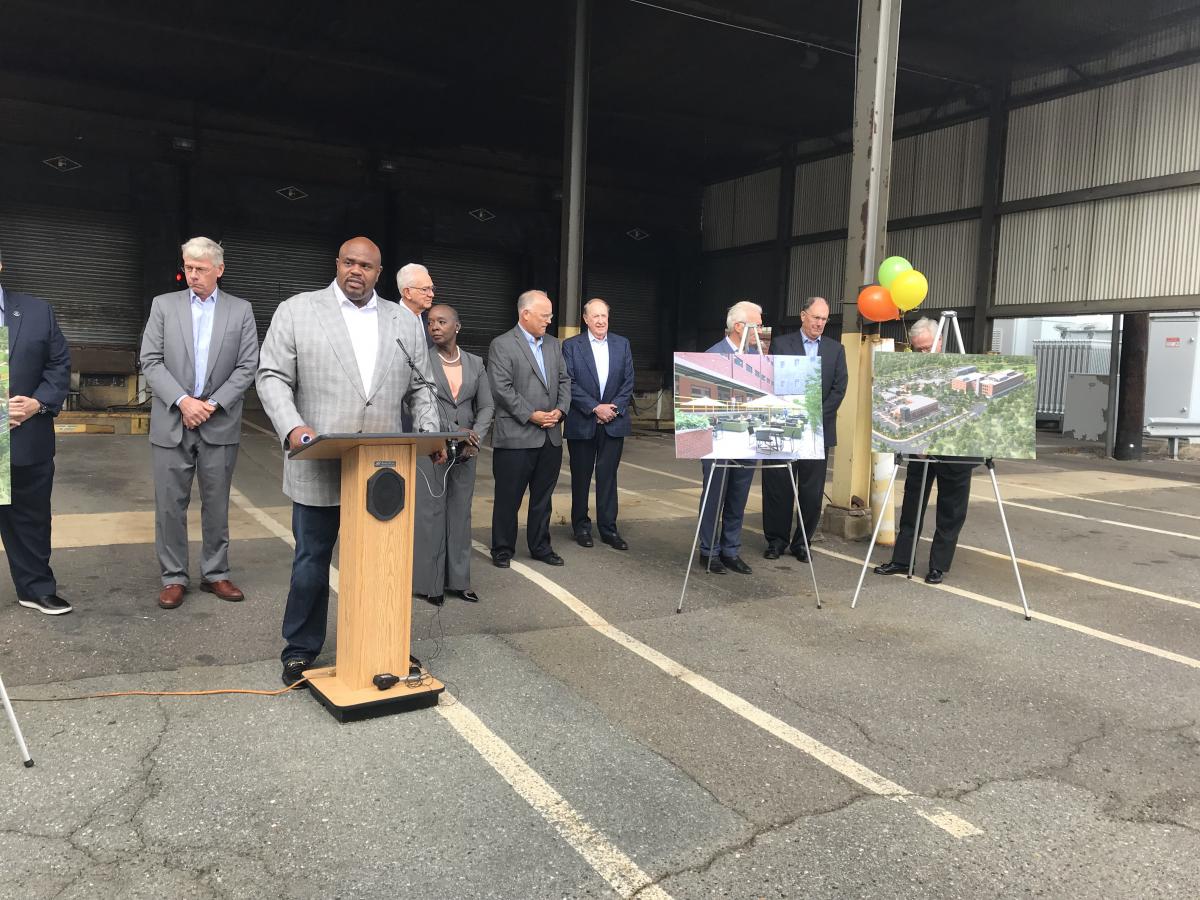 It will be the site of new mixed-use development including 314 residential apartments, a hotel, and retail space.
The manufacturing complex was first developed in the 1930s by the R.J. Reynolds Tobacco Company and was recently donated by Reynolds America to the local redevelopment group, Whitaker Park Development Authority, Inc (WPDA). 
The lead developer is Chris Harrison who also worked on Plant 64 in the Innovation Quarter. He says the first phase of the project is scheduled to begin in 2020.
"We're planning a 15-month construction. We're hoping to get it done in 12, but we'll see what happens," Harrison says.
The city will invest close to $4 million from bonds passed in 2014.
The area will also house Cook Medical, which announced last year that it would convert another building in Whitaker Park into a medical device manufacturing facility.
*Correction: This story has been updated to reflect the fact that the portion of the Whitaker Park manufacturing campus that was donated was given to the local redevelopment group known as the Whitaker Park Development Authority or WPDA — a nonprofit corporation — and not the city and county as previously reported.     
Support quality journalism, like the story above, with your gift right now.