A federal civil rights lawsuit has been filed against police officers and paramedics in the death of Marcus Smith. Smith died after Greensboro police used a controversial method of restraint.
The family of Marcus Smith is seeking damages from the city, as well as the individuals involved in the case. Smith died after Greensboro police used a restraint called a RIPP Hobble. The restraints were removed after Smith became unresponsive, and EMTs transported him to the hospital, where he died a short time later.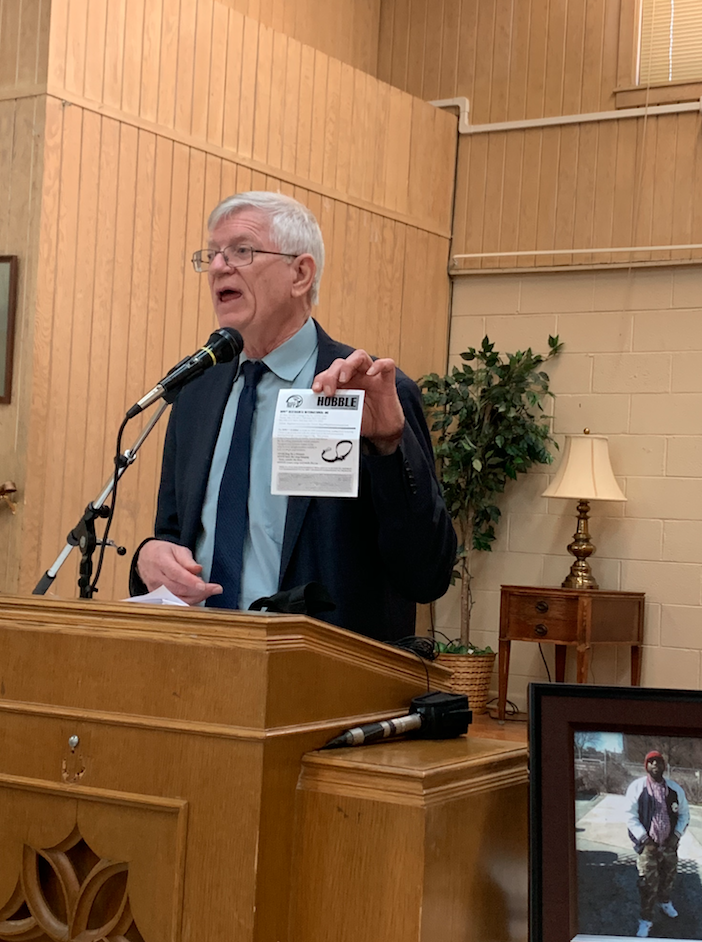 The state's autopsy report found the cause of death included a number of factors contributing to what was a sudden cardiac arrest, including alcohol and drugs in Smith's system and a history of heart problems. But it specifically noted the method of restraint was in part responsible, and labeled his death a homicide.
Attorney Flint Taylor with the People's Law Office of Chicago has joined Greensboro attorney Graham Holt on the case. At a press conference on Wednesday, Taylor had a RIPP Hobble restraint with him, and read aloud from the device's information card. He said police misused the restraint.
"And these instructions say, in bold letters, as we allege in the complaint, 'never hogtie a prisoner,'" said Taylor. "Don't treat him like an animal. Don't treat him like a recaptured slave before the Civil War under the Fugitive Slave Act."
In November, the Guilford County District Attorney cleared the Greensboro Police Department officers of any criminal wrongdoing. Members of the Greensboro City Council are also calling for an independent investigation into the matter.
A call to the Greensboro City Attorney's office was not returned before this story was published. 
Support quality journalism, like the story above, with your gift right now.