Emotions Run High As Confederate Statue Comes Down In Winston-Salem
8:22am Mar 13, 2019
The Confederate soldier statue that has been at the corner of Fourth and Liberty Streets in downtown Winston-Salem is no longer standing. The removal is drawing mixed emotions from community members.
There were cheers and somber faces as the crowd watched construction crews remove the Confederate soldier from its pedestal. The 30-foot tall statue was taken down in pieces to preserve it.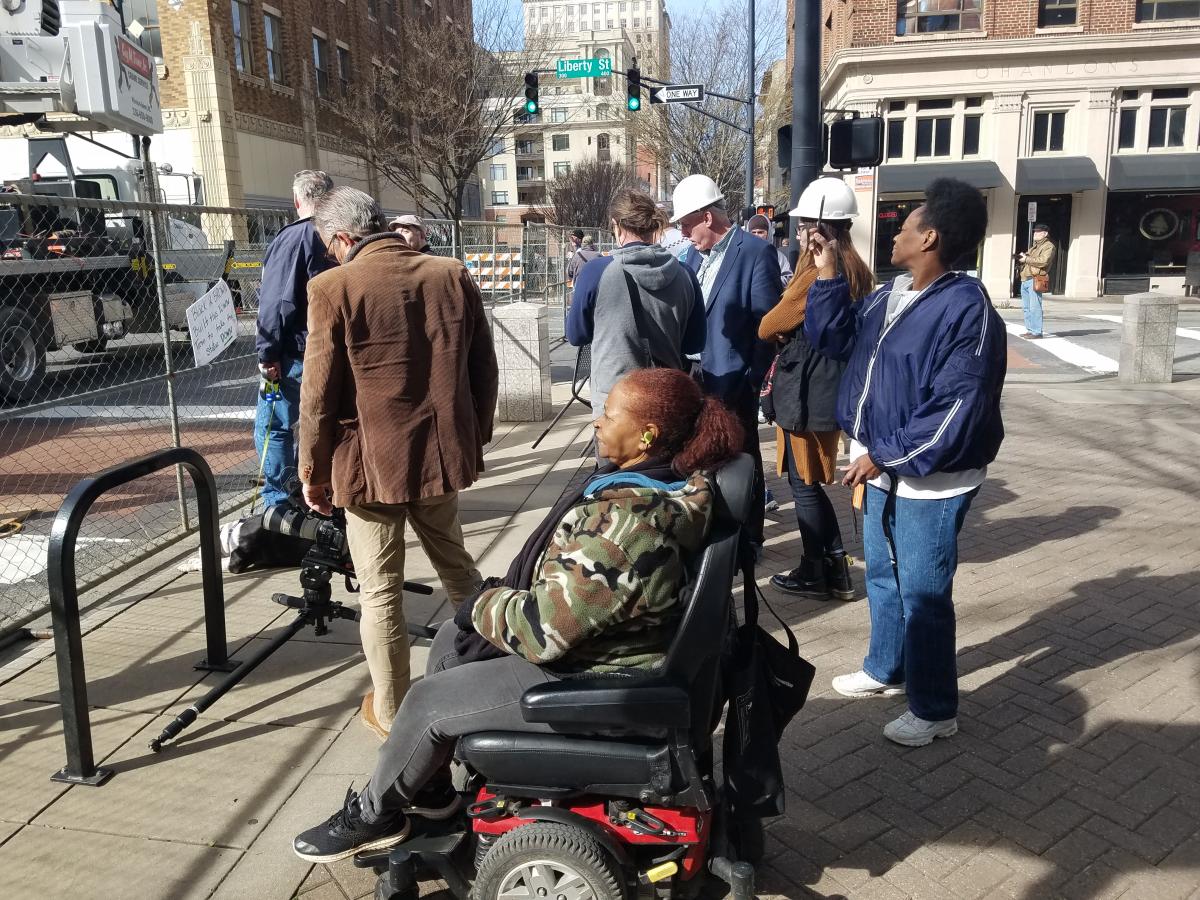 Marva Reid was born and raised in Winston-Salem and says she's glad it's gone.
"You continue to see it and it brings back horrific memories of black slavery and the things that happened to us and today some things that are still happening to us," she says. "It is a joy, you know, to see it come down."
John Rogers came down to watch the removal. He's with a group called Get Hate Out of Winston.
"We realize this isn't the end of the struggles for some of the things we want to work on, but we are out here celebrating today," says Rogers. "We've kept the pressure on a lot of people to have it come down."
It was an emotional scene for Howard Snow of East Bend who fought back tears as crews began to dismantle the monument.
"It's very upsetting because this is our history. It's not just Confederate history, it's American history they're taking down," says Snow. "This monument wasn't put up for racism. It's for the dead Confederate soldiers that are American veterans, and this is blasphemy for this to be done."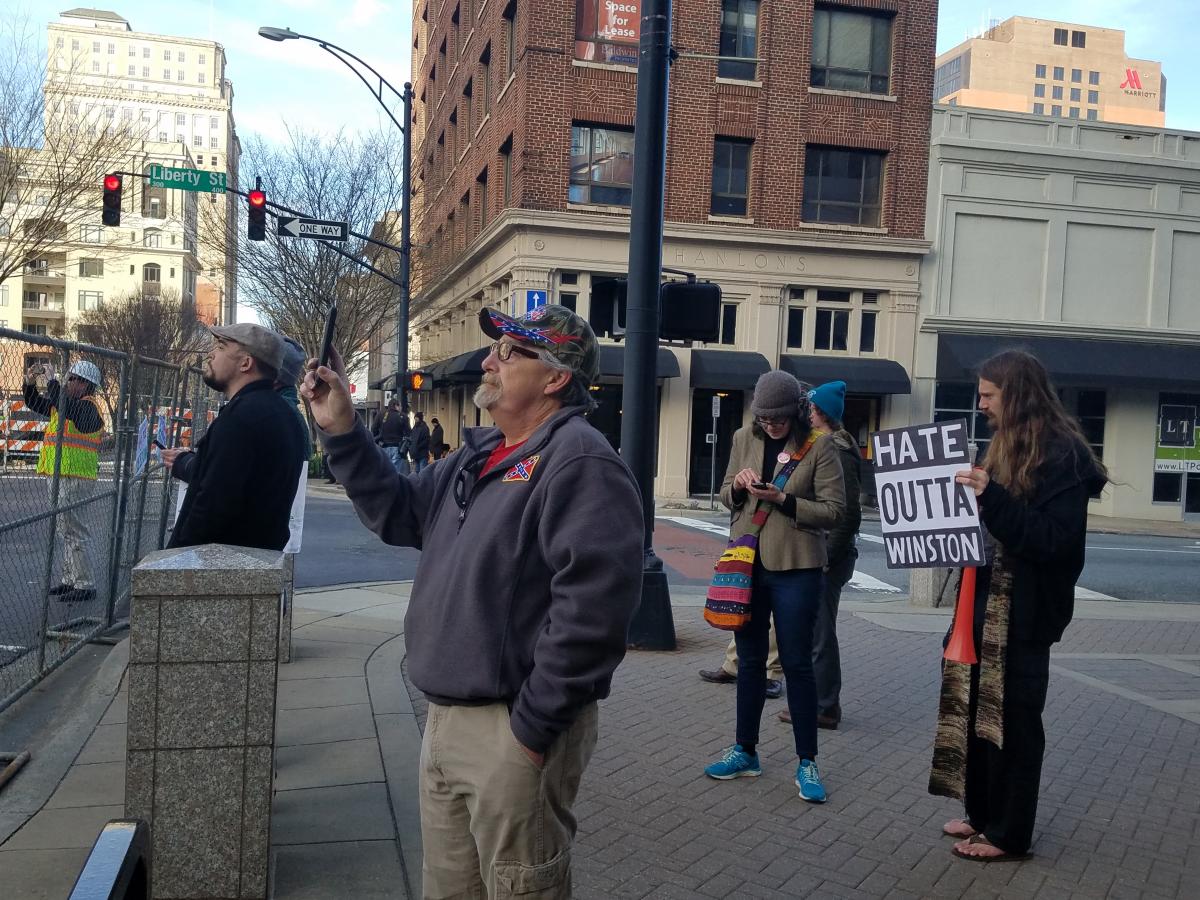 The city had ordered the United Daughters of the Confederacy to remove the statue by the end of January, calling it a public nuisance and a safety concern.
It's been vandalized twice and has drawn a lot of attention since the Charlottesville Virginia incident. The private owner of the old courthouse, which has been turned into apartments, also asked the group to move it.
Timothy Smith of Winston-Salem says he hopes the situation will lead to more discussions on both sides.
"I'm black. I walked past that that statue thousands of times and it never spoke to me, it never disrespected me. I mean for what ever reason it was constructed or the meaning behind it those people are gone.  So to get something good out of this is a conversation," says Smith. "I think they should have left it up there because I would want someone to leave my part of history up there. We've got good history, bad history, and some history in the middle. It all plays a part in the purpose of learning about our world, our city."
Mayor Allen Joines says the city is paying for the eventual relocation to Salem Cemetery, and will be in storage in the meantime.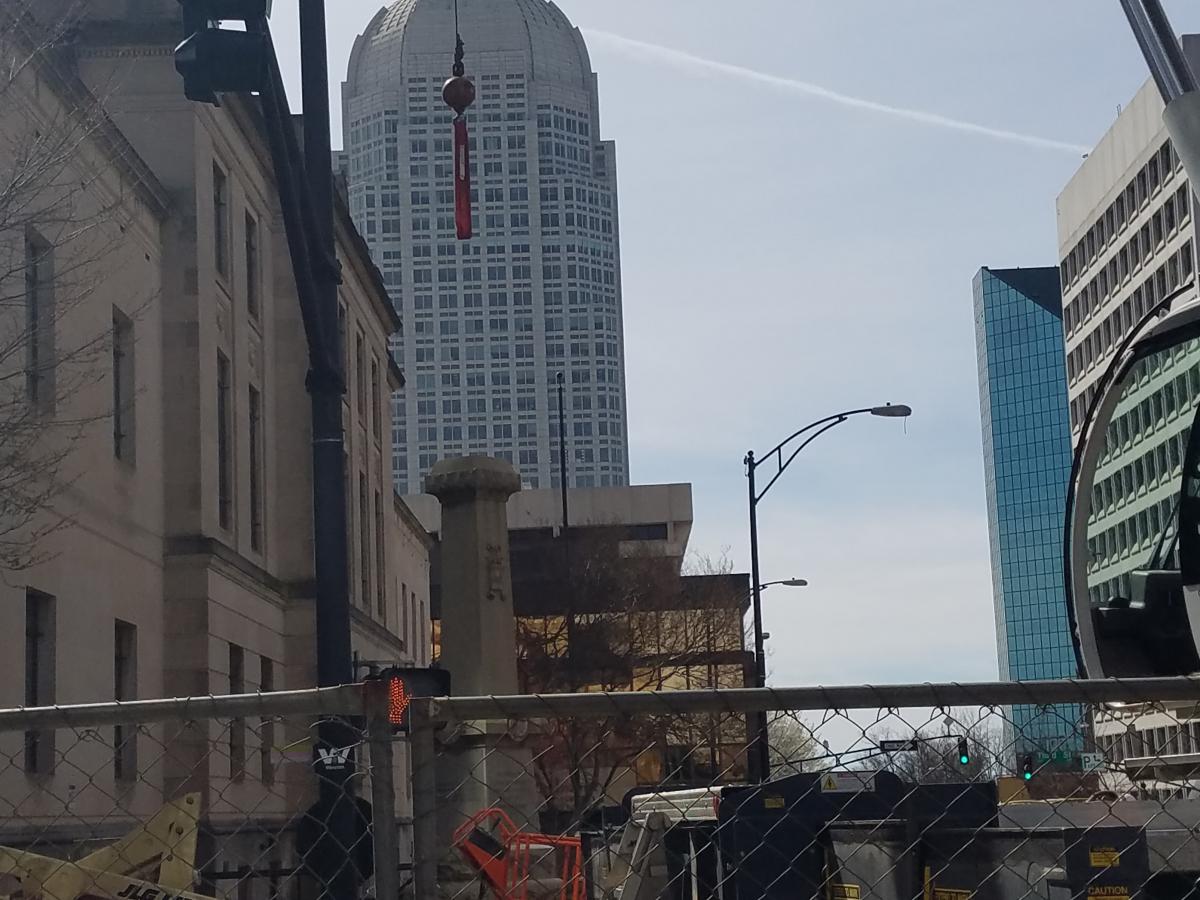 The UDC has said it will continue to fight for returning the monument to the place it's been since 1905.
Some statue supporters and opponents say they were shocked by the city's actions Tuesday because it was before a court hearing on the matter that was scheduled for March 25th.
Another judge had previously denied an emergency plea by the UDC to stop the removal.
*You can follow WFDD's Keri Brown on Twitter @kerib_news