Community Members Want Promises For NC Clean Energy Policies Kept
7:00am Jul 17, 2019
Environmental groups and several community members rallied in Winston-Salem on Tuesday to demand clean energy policies in North Carolina. Their actions come as state agencies are working on draft proposals to reduce the use of fossil fuels in the state.
Dozens of people gathered in front of the Southeastern Center for Contemporary Art to voice their concerns about climate change impacts on North Carolina. It's the same site where the state's Interagency Climate Council held its fourth meeting to discuss the issue.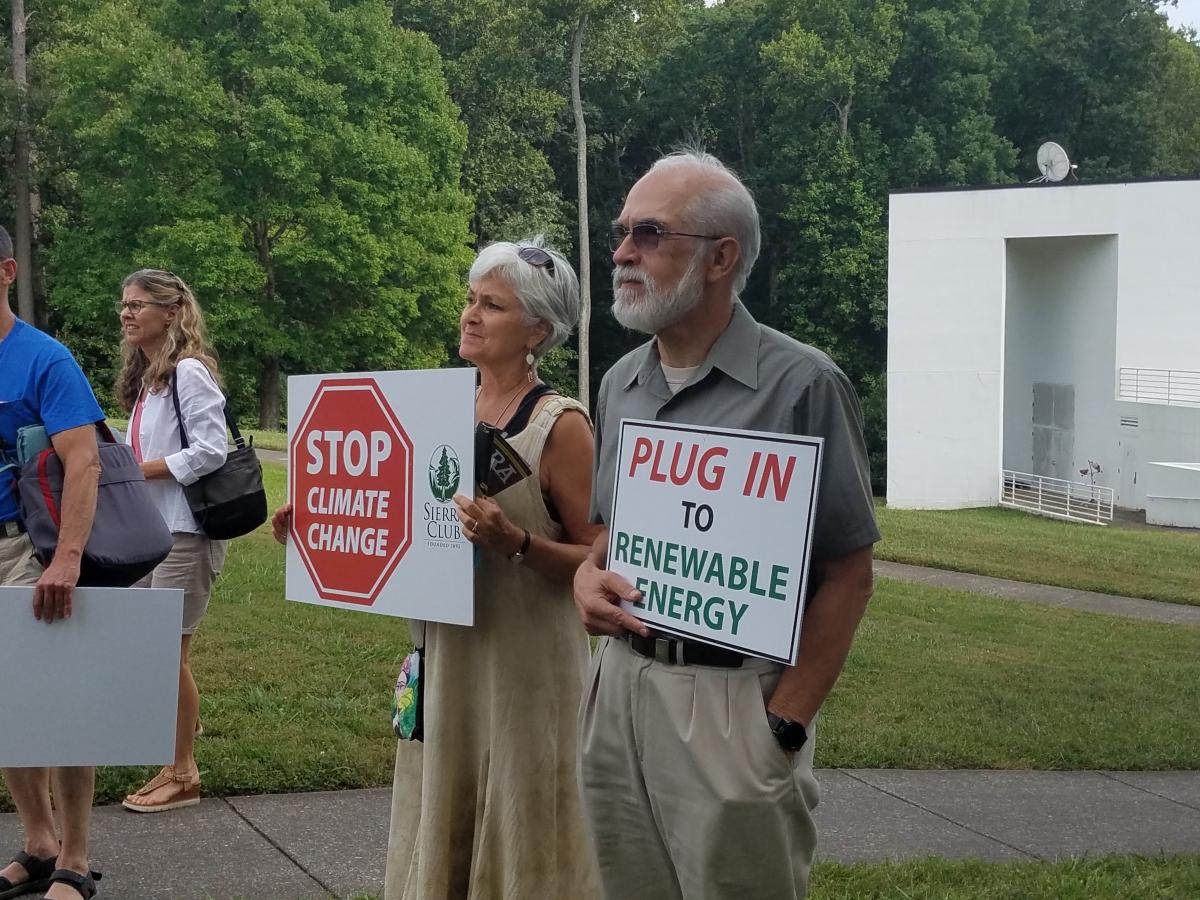 Many people held signs that said, "No Fracked Gas Pipelines" and "Plug Into Renewable Energy."       
"I'm worried about cutting down forest to make wood pellets," says Ashley Daniels of Wilmington. "Open-pit lagoon systems in Sampson, Duplin, Bladen County are not a good idea, so all of these things affect one another. They affect real people and their lives and their health, so there are a lot of things that we need to turn around in North Carolina.
"I just, I want to make a change. I'm getting tired of it. I'm getting fed up of no action. We have technology now for renewable energy, and I want us to get over to wind energy, solar energy," says Kris Dang of Fayetteville.
They want the state to consider their input as the North Carolina Department of Environmental Quality develops a Clean Energy Plan.
It's part of an executive order by Gov. Cooper to reduce statewide greenhouse gas emissions to 40 percent by 2025. Several other agencies are also developing proposals to help meet that goal. 
"I'm concerned about coal ash. And I want the state to ensure that the input of impacted communities — which are often black, brown, and poor — is woven into the foundational fabric of this plan," says Bobby Jones of Goldsboro.
DEQ officials say a draft of their Clean Energy Plan is expected in August.
You can follow WFDD's Keri Brown on Twitter @kerib_news