The Radio Television Digital News Association has announced the winners of the 2017 regional Edward R. Murrow Award. WFDD received honors in four categories. The organization honors the best work produced by radio, television and digital news organizations around the world.
Investigative Reporting
As Health Concerns Mount, Neighbors Near Coal Ash Ponds Want Answers And Action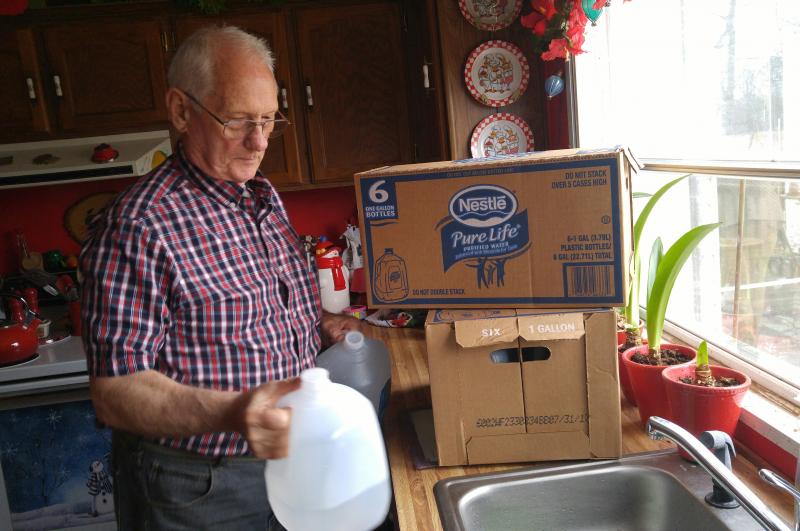 Reporter Keri Brown researched test results of water samples collected by the state from the wells of residents that she interviewed, some showing extremely high levels of certain toxins. The problem, as her report shows, is that there are no standards from the state or the federal government on this particular substance, leaving many in the dark, not trusting their water, and wanting more answers.
Feature
Carolina Curious: Searching For Robin Hood (Road, That Is)​
Spend even a little time driving around the Camel City, and you'll see 13th-century mythic heroes. Everywhere. Robin Hood. Little John. Maid Marian. Even Friar Tuck.
Winston-Salem resident Aaron Graff noticed this theme while cycling around town. And he's not imagining things. It's on street signs, neighborhoods, shopping centers: The Dash has a thing for Robin Hood, the outlaw of Sherwood Forest. But Aaron wants to know more:
"Why are there so many streets and neighborhoods and such that have a Robin Hood theme to their naming schemes?"
It's a good question, and a surprisingly tough one. But we dug in, and we have a few theories to run by you for this edition of Carolina Curious. 
Excellence In Writing 
North Carolinians Who Support 'Bathroom Law' Say They're Being Drowned Out
North Carolina's controversial law that limits civil rights protections for LGBTQ people has cost the state hundreds of jobs, potentially millions of dollars and widespread condemnation.
Amid the backlash, however, nearly half the people in North Carolina say they support parts of House Bill 2, the state's so-called bathroom law.
In the small rural town of Faith, for instance, residents say their point of view is getting lost in the noise. WFDD's Emily McCord reports. 
Newscast 
8:04 A.M. Newscast, May 6, 2016
Morning Edition host Neal Charnoff leads the newscast on the latest news about North Carolina's controversial House Bill 2, commonly known as the "bathroom bill." A political expert weighs in with sound, giving a broader context to the story, after the U.S. Justice Department threatened federal funding if the state didn't amend the law.
The second story is an original spot news piece from reporter Sean Bueter. It's a piece about the impact of federal regulation on e-cigarettes. Winston-Salem is home to tobacco giant Reynolds American. That's followed-up by a workers rights march at Reynolds headquarters covered by Keri Brown, where protesters were angry about a recent audit showing safety and child labor violations against the tobacco farms that sell the product to the company. The story opens with the sound of protesters.
"Enough is enough," one demonstrator says. "Take some of that profit and do right by the workers."
WFDD competes in a region that includes large market radio stations in North Carolina, South Carolina, West Virginia, Tennessee, and Kentucky. Regional winners automatically advance to the national Edward R. Murrow Awards competition, which will be announced in June.
Support quality journalism, like the story above, with your gift right now.