One-Time Gift Monthly Gift Sustainer Upgrade
This holiday season, 88.5 WFDD is delighted to partner with Kaplan Early Learning and Second Harvest Food Bank to fill 1,300 backpacks for children in our community who need food on the weekends.
W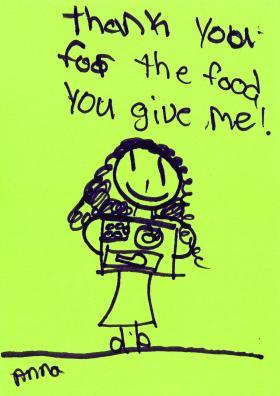 hen you make a year-end gift today, 100% of your donation goes to 88.5 WFDD to fund great public radio programming. Kaplan Early Learning will say thank you by donating a backpack of nutritious, kid-friendly food to Second Harvest Food Bank's BackPack Program, up to 1,300 backpacks. You can do two incredible things with just one gift!
Together, we can fill all 1,300 backpacks, which will provide 5,200 meals for children in the next year!
According to Second Harvest Food Bank, our region leads the entire nation in the percentage of households with young children at risk of hunger. That means many kids in our community don't know where their next meal may come from. Click here to learn more about childhood hunger in Northwest North Carolina. And click here to check out Feeding America's interactive "Map the Meal Gap" map.
We'll be on the air December 10th through 12th to count down to the goal, but you don't have to wait to donate. Make your BackPack gift today to add to the total!