At this time last year, music festivals and performance series all across North Carolina were busy marketing their exciting summer concert offerings to an eager public. Spring of 2020 finds those same organizations trying to find their way forward in the new coronavirus landscape. Their approaches have been as varied as the venues themselves.
The Triad Park amphitheater sits in an enormous open field surrounded by nature and in the past it's been a scene that's buzzing — hundreds of people converse on lawn chairs and blankets, laughing and dancing as the sun begins to set. This is the city's Summer Parks Concert Series. Arts Council CEO Randy Eaddy says back in March the prospect of shutting it all down due to COVID-19 was tough.
"We know how impactful the concerts have been in the past and we were excited about what they could be this year," says Eaddy. "And so, our decision was to proceed with the planning knowing that it was uncertain if we would be able to actually stage the concerts." 
Eaddy says he's guardedly optimistic that the county will give the green light, particularly since this festival takes place outdoors.
"In each park — both Triad Park and Tanglewood Park — there is certainly sufficient space to be socially distant by all attendees."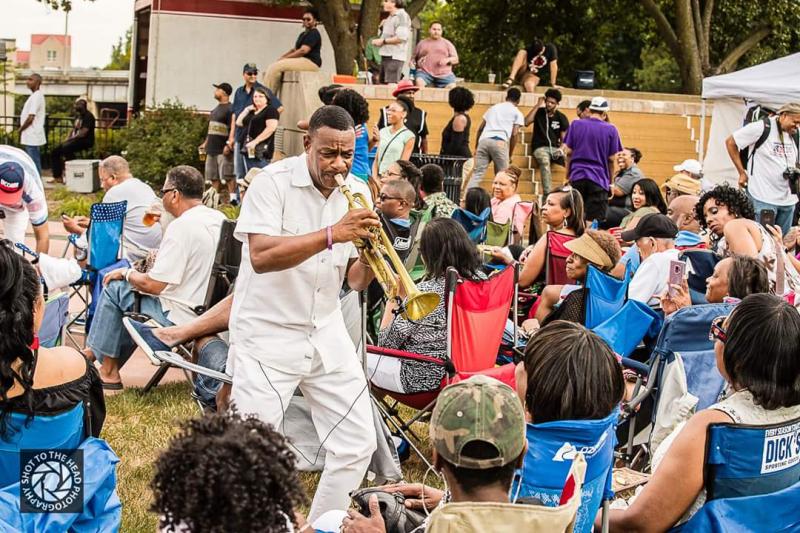 Eaddy says planning new guidelines for food trucks, sponsor booths, and other accommodations is ongoing. 
But are people really ready for this? Answers are all over the map. Senior Skip Staples says possibly for an outdoor event, but he would be very cautious. "I'm in the target group for this disease as I guess we all are," says Staples. "But I am going to continue avoiding any crowds for the foreseeable future."
Leslie Russell is a teacher and mother of two. "If it was just me then maybe I would go," she says. "But I have a spouse that works at local hospitals and I have aging parents."
Retired educator Tim Blackburn says there's a lot to weigh in his decision-making. "Music attendance and participation and performing are crucial to who we are," says Blackburn. "So, outdoor concerts, done the right way, we would go." 
For nonprofit director Cheryl Harry, the answer is a hard "no." "There's so much information that's still being uncovered about COVID-19," she says. "It's virtually impossible to practice social distancing at a festival like that or at an outside event."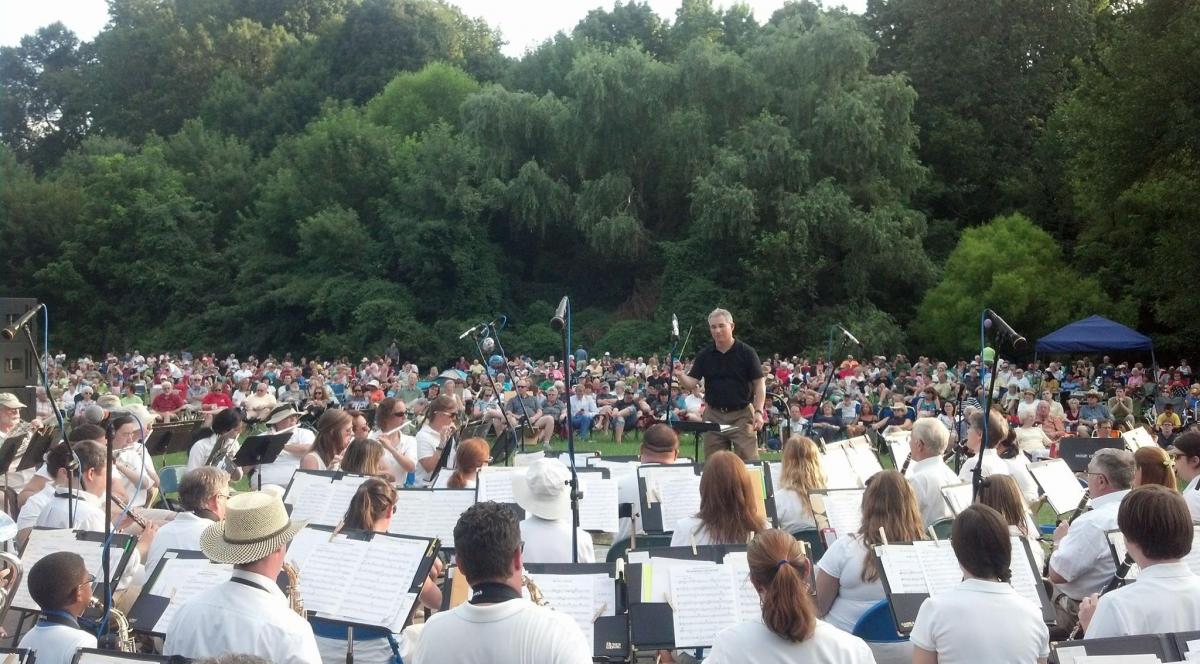 And so, it's full steam ahead for Winston-Salem's Summer Parks Concert Series. But it's a hybrid approach at a Greensboro outdoor festival. Music for a Sunday Evening in the Park (MUSEP) fills the city's many beautiful green space venues with free live music for audiences to enjoy at dusk. Chief Creative Economy Officer Ryan Deal says back in March nobody imagined what COVID-19 would mean for the 40-year-old concert series. He says they soon realized changes had to be made.
"That becomes the first complicating factor relative to MUSEP is that you can't really do a concert series if you don't have music groups that have the ability to rehearse," says Deal.
So, he's pushing back the first in-person performances to August to allow for rehearsal time and prepare for unknowns like: What will mass gathering limits be? With estimated crowds north of 1,000 people, which parks will be too tight? And there's more.
"If we have an obligation to ensure that social distancing is maintained, how can we manage through that?" says Deal. "Is there any baseline amount of symptom screening that would need to take place if we were convening large groups of people?"
It's been a challenge, Deal says. Thankfully, though, the artists are lined up and ready to go. But another local festival has had to completely change course: The Eastern Music Festival. The five-week classical music festival and summer education program on Guilford College's campus attracts distinguished faculty, renowned visiting artists, and hundreds of young musicians from around the world.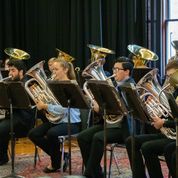 Media and Communications Director Kelly Swindell says the original fear was protecting the students, the faculty, and the audiences. Then, in mid-April, after considering private lessons, rehearsals, and dorm life, she and her colleagues decided to cancel EMF for the first time in its 59-year history. 
"It was a risk because it was a financial risk," says Swindell. "It's a reputation concern. How do you stay relevant and engaged when you're only a five-week festival vs. a year-round organization?"
The festival is offering online lessons and seminars this year, but still, she says this has been hard. With the loss of tuition and ticket revenue things are going to be tight. She says there will have to more fundraising. Especially because next year is a big one for EMF. If it's safe to do so, the festival plans on celebrating its 60th anniversary in style.
For the most up-to-date information on coronavirus in North Carolina, visit our Live Updates blog here. WFDD wants to hear your stories — connect with us and let us know what you're experiencing.
Support quality journalism, like the story above, with your gift right now.