Author and journalist Kat Chow writes in her new memoir, "Seeing Ghosts," that "grief is a container of contradictions." Chow explores that grief in its many iterations as she writes about losing her mother to cancer when she was 13. But, she says, her book is not just a memoir of loss — it is about love, family, and resilience. Chow spoke with WFDD's Bethany Chafin ahead of her appearance at this weekend's Bookmarks Festival of Books and Authors.
Interview Highlights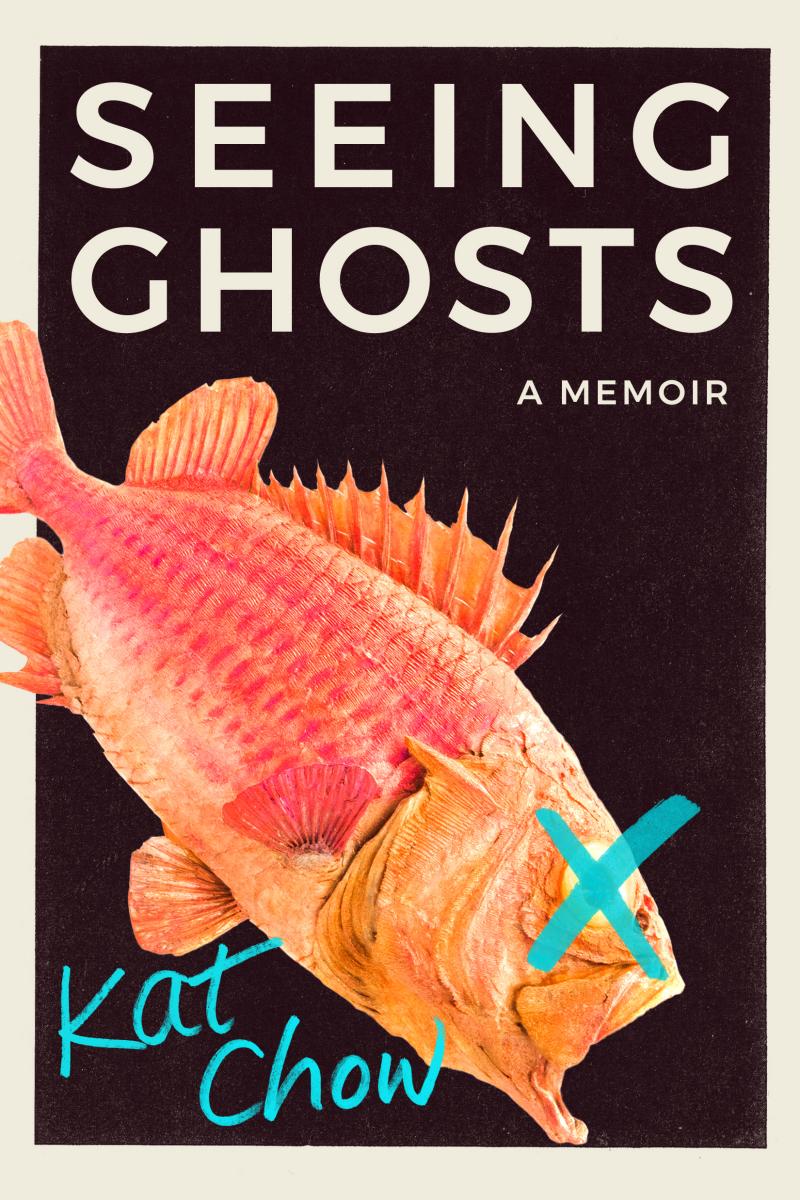 On when Chow knew she wanted to write this memoir:
I really started working on this project in earnest, in the form that it currently is, in maybe 2016 or so when I realized that writing nonfiction and telling the story as it happened was really important to me. But I actually had been telling versions of it since I was a young girl as a way to understand what was happening to my family, or even in college, as you know, a very fictionalized version that I didn't really realize was about my family's story of generational loss. So yeah, it feels really wonderful to finally have it out there.
On what her mother, Florence Yu Chow, was like:
My mother came to the United States sometime in the 1970s. And she was such a dynamic woman. And even as a child, she was so dynamic. She was the youngest of her siblings. And she always had such a playful mischievous sense of humor, a little bit macabre. And, you know, she really tried so hard to provide for my sisters and me. And she was always a fighter. And always, as people say, a firecracker.
On writing about her mother's death:
Yeah, you know, it's really interesting, because when I was a young child, after my mother passed, I would write a lot of teenage poetry, and so much of that poetry was about my mother and her hospital visit. And so it was really interesting, because when I was writing "Seeing Ghosts," those sections for some reason, were just the most difficult for me to write. I couldn't write it, I was avoiding it. And it took until maybe a year and a half or two years into the process, when I was showing a draft or a lot of sections to a mentor, who was reading a lot of my work at the time. And he turned to me and said, "Kat you just have to write the thing. You have to write about the moments of her in the hospital." And it was really scary. I didn't want to be back in those moments, even though I'd felt, you know, as an adult, 15, almost 20 years out, I had a lot of distance. But what I realized I needed to do was write about that discomfort, and kind of weave that into the narrative of telling the story. I don't want to write about her death, because it feels like in a way, you know, losing her again. But I realized that I had to.
On telling others' stories within your own:
I think that I knew from the start that this book would be more than just about the circumstances of my mother's death, where I don't actually see it as a grief memoir so much as a memoir about family and immigration. And I think that I leaned into my journalistic instincts to turn away and also to contextualize where I really wanted to examine my family's immigration story and also the context of what was happening in both China and Hong Kong and then also America, where they were immigrating to. And I found that really crucial, because I know that we are so defined by our circumstances. And so it was so important for me to have this story be one about survival, but then also to broaden out and show the context of what survival looks like in America.
*Editor's Note: this transcript has been lightly edited for clarity.
Support quality journalism, like the story above, with your gift right now.