Modest, ranch-style brick homes with big yards line the street in a neighborhood in East Winston, and behind them, there is nothing but woods. Yolanda Hairston's home here was built in 1964. It's 2,100 square feet with five-bedrooms, one bath, and a fenced-in kennel just off the kitchen, which is home to her two friendly beagles.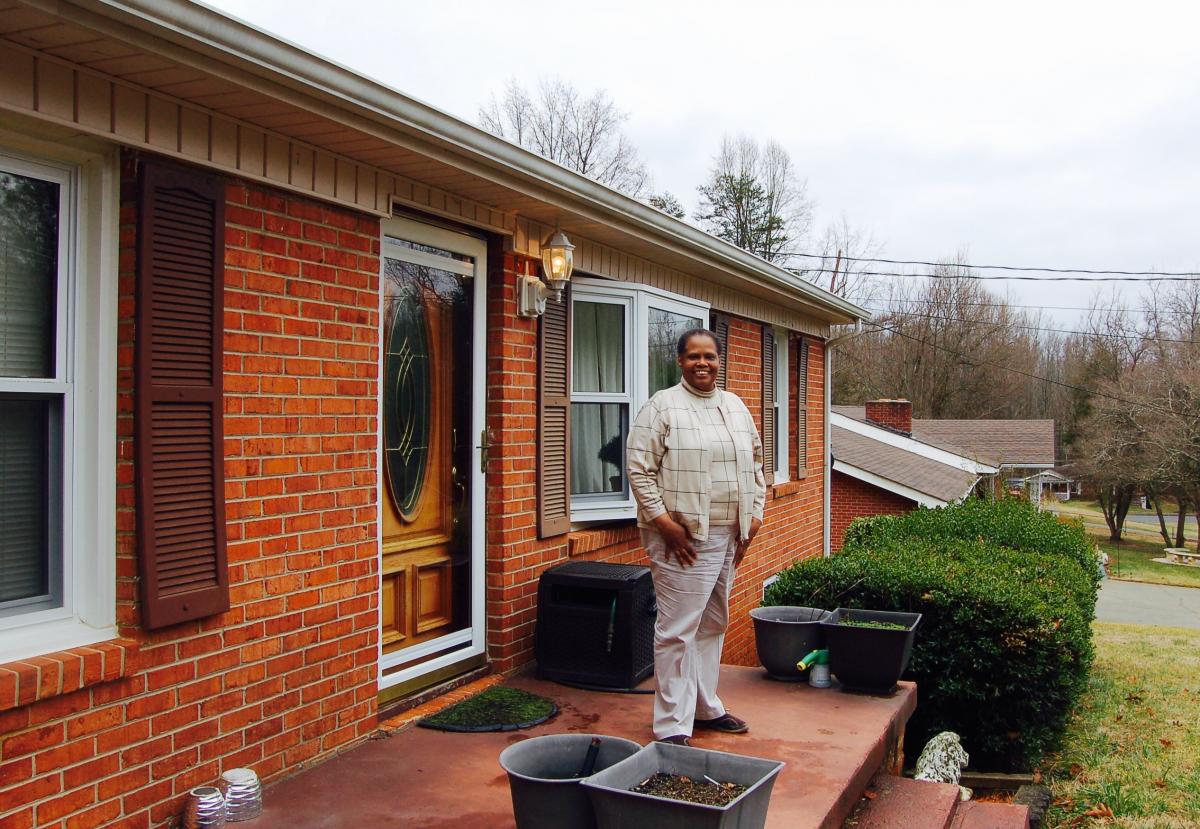 Hairston is retired after her career in Human Resources at Hanesbrands. The 63-year-old graduated from Wake Forest University not long after the school integrated, and was the first in her family to attend college. This is the same home she grew up in 50 years ago. Her parents were the first homeowners in their entire family's history.
"So, it's not just a house. It's a legacy, if you will," says Hairston. "It's where we grew up, but it's also a monument to my mom and dad and what they created and left to their children. It's a leg up. Each generation pulls the next a little further along."
But just as home prices in other parts of the city began recovering from the Great Recession, East Winston real estate values plummeted, including the Hairston family home.
"My house dropped from $128 thousand to $68 thousand…you know, and just with the stroke of a pen, I lost $60 thousand dollars in value," she says. "It was devastating. And the more I dug into it, the real emotion I felt was anger."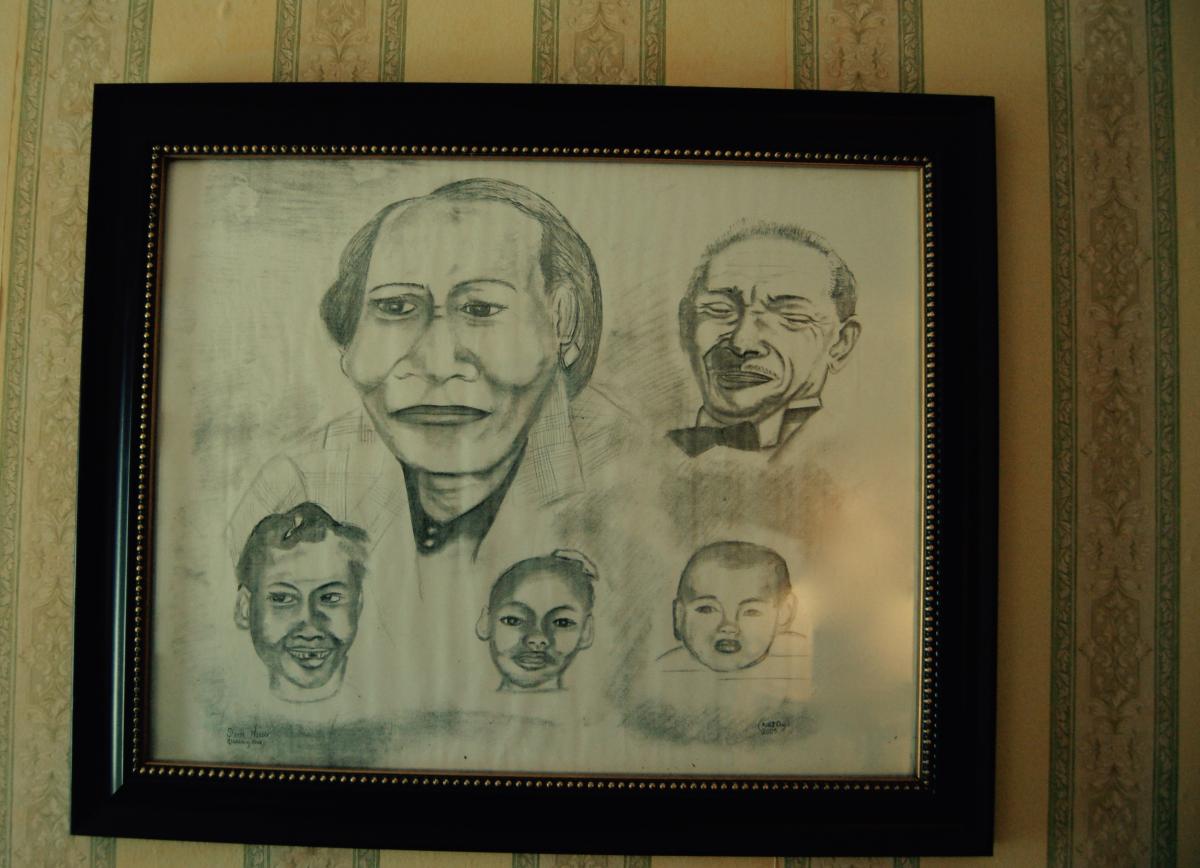 It turns out that the appraisal was even less than she thought, at $57,800 – a 55% devaluation of her home. This is just one example of hundreds in the area, and the community response has been swift. There were church-led town halls, and letters to both the local NAACP and Department of Housing and Urban Development offices.
Morning Star Missionary Baptist Church Pastor Dennis Leach was there. He says an attorney from the HUD office in Washington, D.C. is currently handling their investigation, and he's determined to see it through on behalf of those who have been most affected.
"We're talking about widows. We're talking about World War II veterans, custodial workers, retired domestics, folks who have worked hard for the value in their homes," says Leach. "And then to see a government agency willing to take that from them…it's like robbing them using a pen instead of a gun."
Forsyth County Tax Assessor John Burgiss is a numbers guy, bound by the statistical requirements of the North Carolina Machinery Act, which guides his work in property taxation. But he also acknowledges that any opinion of value is only an estimate, and they sometimes get it wrong.
In those cases, he says, homeowners can easily appeal their assessments informally to the County Assessor using the return envelope provided with each assessment. They can also appeal to the Forsyth County Board of Equalization and Review, an independent, appointed board that oversees the tax office.
"Quite frankly, I've been in this business a long time and I love what we do because I understand it is about fairness and equity," says Burgiss. "It's not about who an individual is or what an individual circumstance is. It is trying to appraise property fairly and accurately, to distribute taxation fairly and accurately to all property owners."
Burgiss says his job is not to lead the market. It's to reflect what's already occurred, measuring real estate values based on the sales of nearby homes. He adds that assessors do not typically take into account what goes on inside a given property like interior remodels or upgrades.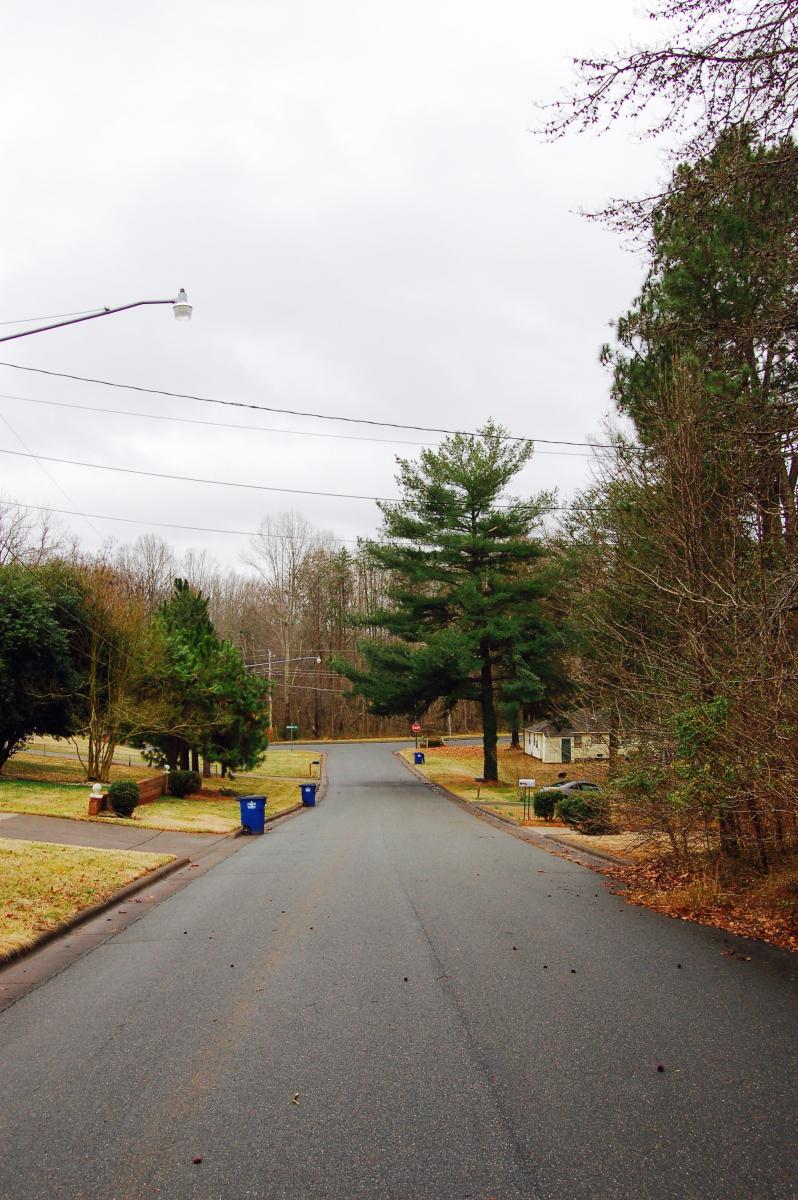 City Councilman and real estate broker Jeff MacIntosh has an extensive background in Winston-Salem properties, and he remains actively involved in restoration and neighborhood advocacy. He says one factor driving the decline in East Winston's home values is supply and demand. The good-paying manufacturing jobs that for generations enabled non-college-educated black workers to buy there no longer exist, leading to a falloff in demand.
"And the tax office comes behind and tracks those sales, and then he says, 'Okay, here's where we think the market value is based on what has occurred,'" says MacIntosh. "So, when a broker goes and tells a seller what he's likely to get for a piece of property, I think it typically lines up fairly closely with what the tax office says."
MacIntosh acknowledges that race, too, is a factor in both property values and sale prices, particularly in East Winston neighborhoods. He sees homes there being negatively stigmatized as "East Winston" properties that typically sell for less money. But the larger problem, he says, is poverty.
Other similar neighborhoods have been able to turn the tide, and now are among the city's most sought after places in which to live. But, says MacIntosh, getting there all boils down to one critical question:
"How do you ignite that change without driving out the people who live there? Once you start to see values rise in a neighborhood, then you start to get into some other social problems like the big 'G' word: gentrification."
Yolanda Hairston knows all about that. She wonders if the devaluing of her home—and others in her neighborhood—is really the first step in a long transformation of East Winston.
"And that's really cruel when you also think about the fact that all of these lovely people live near downtown because we were run out of other areas," she says. "This is where the African-American community moved to. This is what was available to us then. This was our reservation, if you will. And now we've got to move off the reservation for the next group of people, and it starts all over again. So, where do we go now?"
Hairston's home value was eventually reassessed for $98,000 –a big increase but still not what it used to be. She plans to pass it along to her granddaughter, a recent college graduate who, hopefully, will return to East Winston one day.
Ed. Note: This post has been updated for clarity.
Support quality journalism, like the story above, with your gift right now.