Changing The Way We Wait At Winston-Salem's Bus Stops
10:18am Aug 15, 2016
For this edition of Carolina Curious, listener Dean Franco asks:
"Why are there so few bus shelters in Winston-Salem?"
In fact, only about 5 percent of bus stops in the city are covered. It's a problem that has the attention of Winston-Salem leaders, and as WFDD's David Ford reports, it's one that can be vexing for the thousands of people who rely on public transportation.
"You Sit There And Wait"
To get an idea of how irritating this can be for bus riders, I give you this example: The WSTA bus stop location near the intersection of University Pkwy. Blvd. and Coliseum Drive in Winston-Salem.
There's a small, metal sign that simply reads: "Bus Stop" – no benches, no cover, and no indication as to when the next bus arrives. Only a thin stretch of grass separates a handful of people from eight lanes of traffic, whizzing by at highway speeds. And like many stops across the city, this one provides no protection from the summer sun.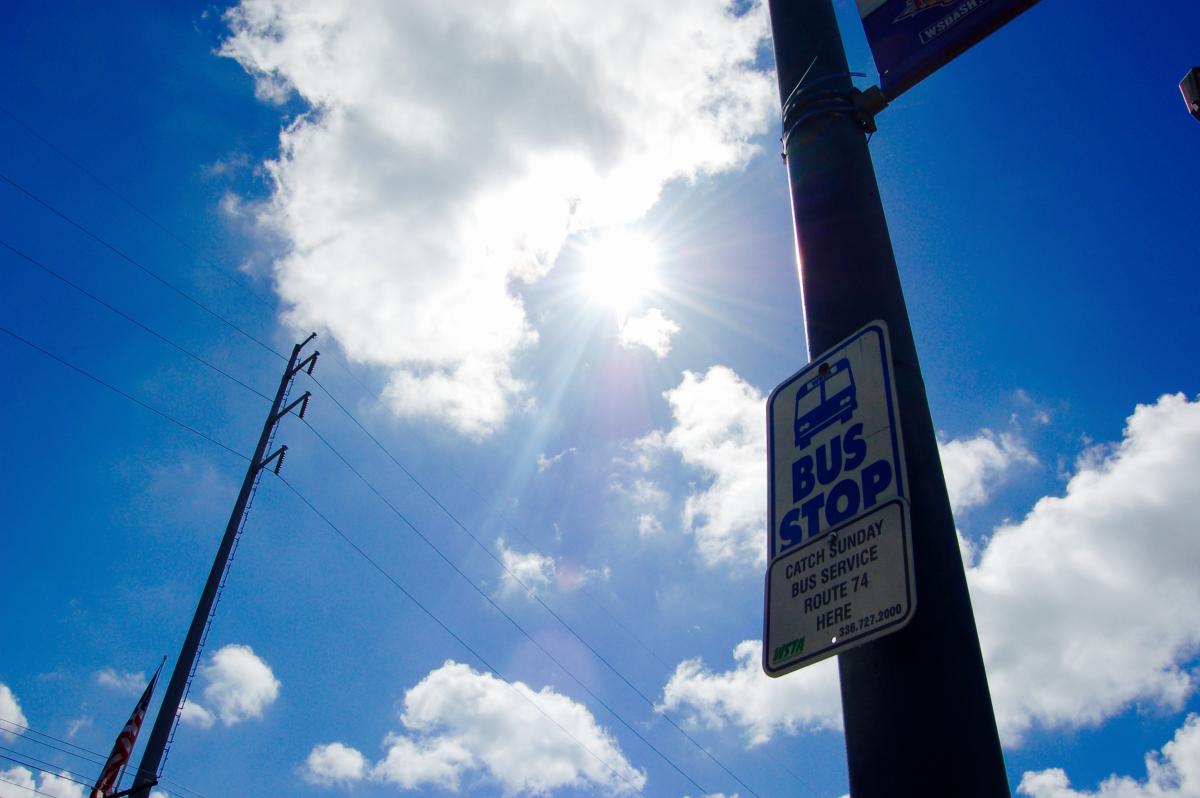 "It's just baking, scorching hot. I need cold water," says Roy McGilvary. But he says, after years of using public transportation, he's become used to dealing with inclement weather. "Well, if there's no shelter nearby, I just have to deal with it. I just come prepared. If it says rain in the forecast, I bring my umbrella."
At the Transit Authority's Transportation Center downtown, riders are less optimistic.
"Oh, it's terrible, man," says construction worker Charlie Stephens. "It's depressing. You sit there and wait for the bus and you're hot –me and my wife both ride the bus, and we sit, and we're depressed."
There are approximately 40-50 shelters scattered about town, but that's a small fraction of the roughly 800 bus stops in Winston-Salem. Transit Authority General Manager Art Barnes says he wishes there were more.
"Well, of course we would like to have bus shelters at every stop that we have," he says. "But we are limited – like everyone else is – by available funds, so what our strategy is, is to place those bus shelters where we have the most traffic."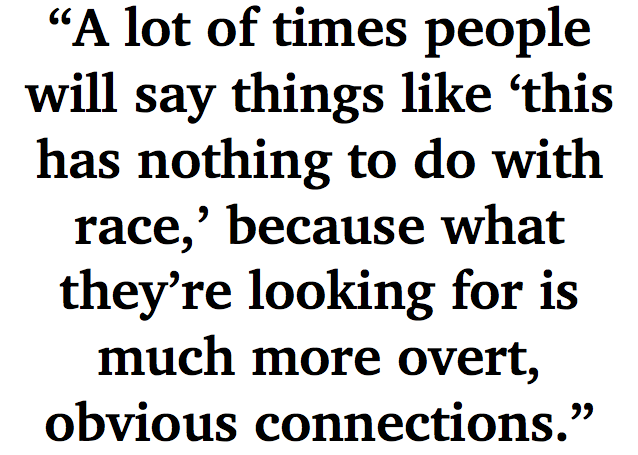 According to Barnes, the problem is the price tag: about $8,000 apiece. That money comes from federal grants, capital spending, and of course, from taxpayers – and convincing the public can be a tough sell.
Seeing The Problem
Salem College sociology professor Kimya Dennis says when neighborhoods are segregated, like some in Winston-Salem, the cost to the community can be hidden from view.
"For many people, this may not be on their top of the list of 'To Dos.' The outcome though, is that it negatively impacts lower income people – mostly Black and Hispanic – who rely on public transportation."
Dennis adds similar conflicts are playing out across the country. "A lot of times people will say things like 'this has nothing to do with race,' because what they're looking for is much more overt, obvious connections."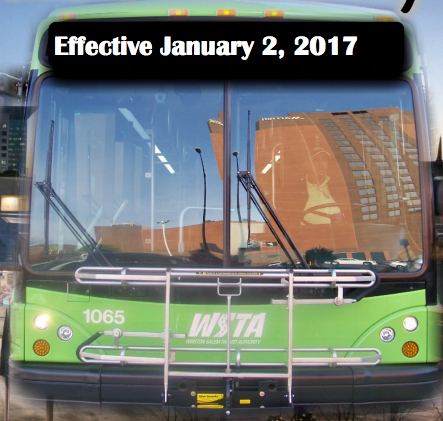 This is a conversation Winston-Salem Mayor Allen Joines has been having for years. Yes, he says, public transportation has been a money loser for the city. But a new system will benefit everyone.
"You know we get complaints, pushback from individuals who say 'well, I don't use the public transportation system so why should I subsidize it?' I say 'Well, you drive on the roads. Not everybody drives on the roads, and we subsidize those as well.'"
Promising Changes
Winston-Salem Councilman Dan Besse chairs the Public Works Committee, and he says the attitude on the council towards the importance of the city's public transit system has improved markedly over the past decade, leading to incremental, but systematic changes to the city's busing operation.
New diesel-electric hybrid buses hit the streets in 2010, and weekend bus services were expanded three years later. Last year, a comprehensive review of the entire route system was initiated and beginning in the fall, the city will spend approximately $1.2 million dollars to improve hundreds of stop locations throughout Winston-Salem, including new bus stop shelters, benches, and signage.
"We're trying now to bring our public transit system in Winston-Salem into the twenty-first century; make it a good system that people ride both because it is their most reliable way to get where they need to go – to work, to shop, to church – but also, because it is an attractive system," says Besse.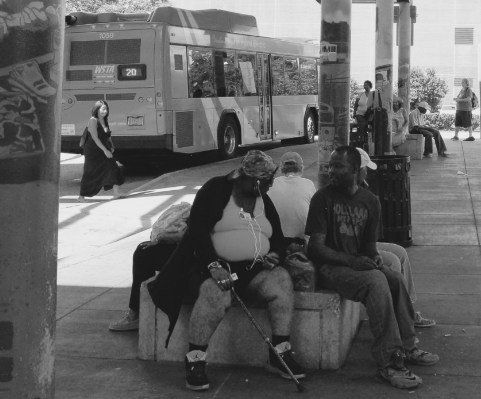 He hopes to draw additional discretionary riders to further bolster the transit system for those who rely on it every day. He cites other benefits to Winston-Salem citizens, too, like increased travel options, less congestion on the roadways, and improved air quality.
For bus rider Tracy Houston, the changes can't come soon enough. She's a certified nursing assistant, and her commute to the hospital frustrates her.
"I work on my feet all day long – in the evening all night – I need that extra coverage to keep me from being exhausted when I get to work," says Houston. "I feel burnt out almost before I can even start my day. I'm tired."
But she's prepared. In hand, she has a bottle of water, an iPod to help pass the time, and other provisions tucked away in her backpack. For now, she's hopeful that her wait time for the bus, and more bus shelters, won't be a long one.