For the latest in WFDD's series Carolina Curious, we head to the Carver School Road community in East Winston-Salem. Listener Kayla Forrest moved to the area a couple years ago and something in the neighborhood caught her eye.
"I noticed that when I was walking my dog that there are a number of houses that have letters on them, on the chimneys in particular it seems, so I was just wondering what those letters represent or what they are for," says Forrest.
WFDD's Keri Brown takes us back in time to find out.
A tour of the neighborhood
On a warm and humid summer morning, Kayla Forrest is excited about showing me around the area. There's a new community center that recently opened and it's hard to miss the large bright yellow and blue rock that sits in front of Carver High School.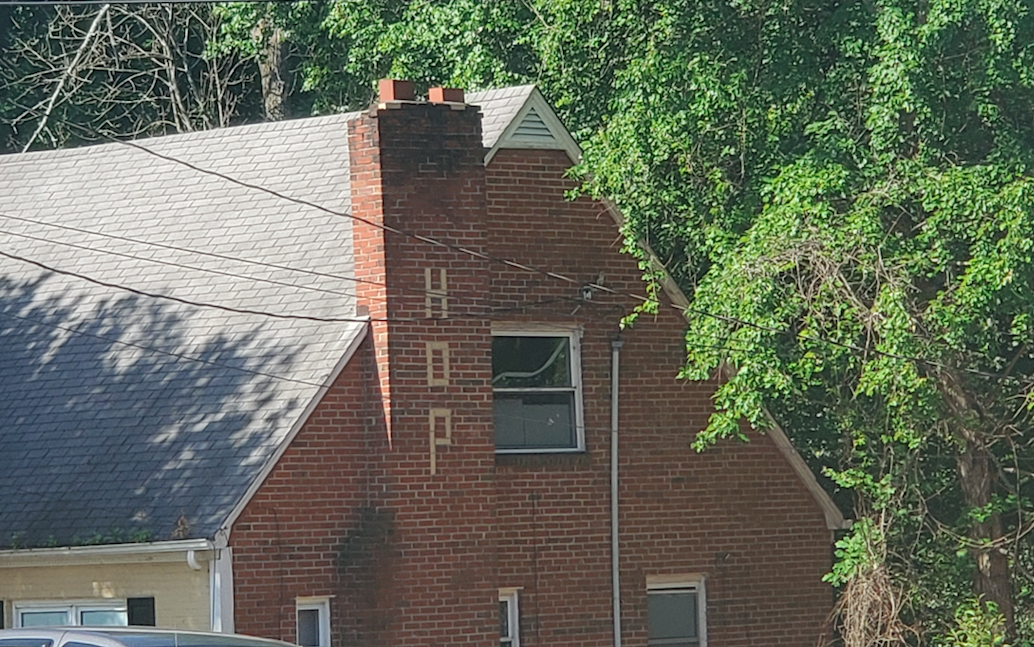 "I really have enjoyed living in this community, and you know the high school has a rich history to it too," says Forrest. "I'm just interested in learning more about the history of the neighborhood itself."
As we walk along the roadway, Forrest stops to point out the brick masonry on a nearby chimney.
"So see over here there's this house that has an 'H' on the chimney. You can see the 'H' there."
A few houses down a large "C" adorns another brick chimney, and there's also one with the letters "H-O-P." The masonry on each house is unique, and all of the letters were on older homes.
Learning more
I started researching and making calls to historical societies, the Forsyth County Public Library and the city's planning department. Unfortunately, no one had a clear answer.
But local historian Heather Fearnbach gave some historical context. She says embellishment on masonry chimneys — decorative patterns, motifs, or letters — was very common during the mid-20th century.
The difficult thing is that most of the masons who would have been working during this time period are no longer living.
After a few phone calls however, I was able to connect with 81-year-old Hugh Smith of Winston-Salem.
A family connection
"My family was involved in home construction," says Smith.
His grandfather was a carpenter and helped build houses in the community in the 1940s and 50s. Smith says at that time, there weren't a lot of homes in this predominantly Black neighborhood in East Winston.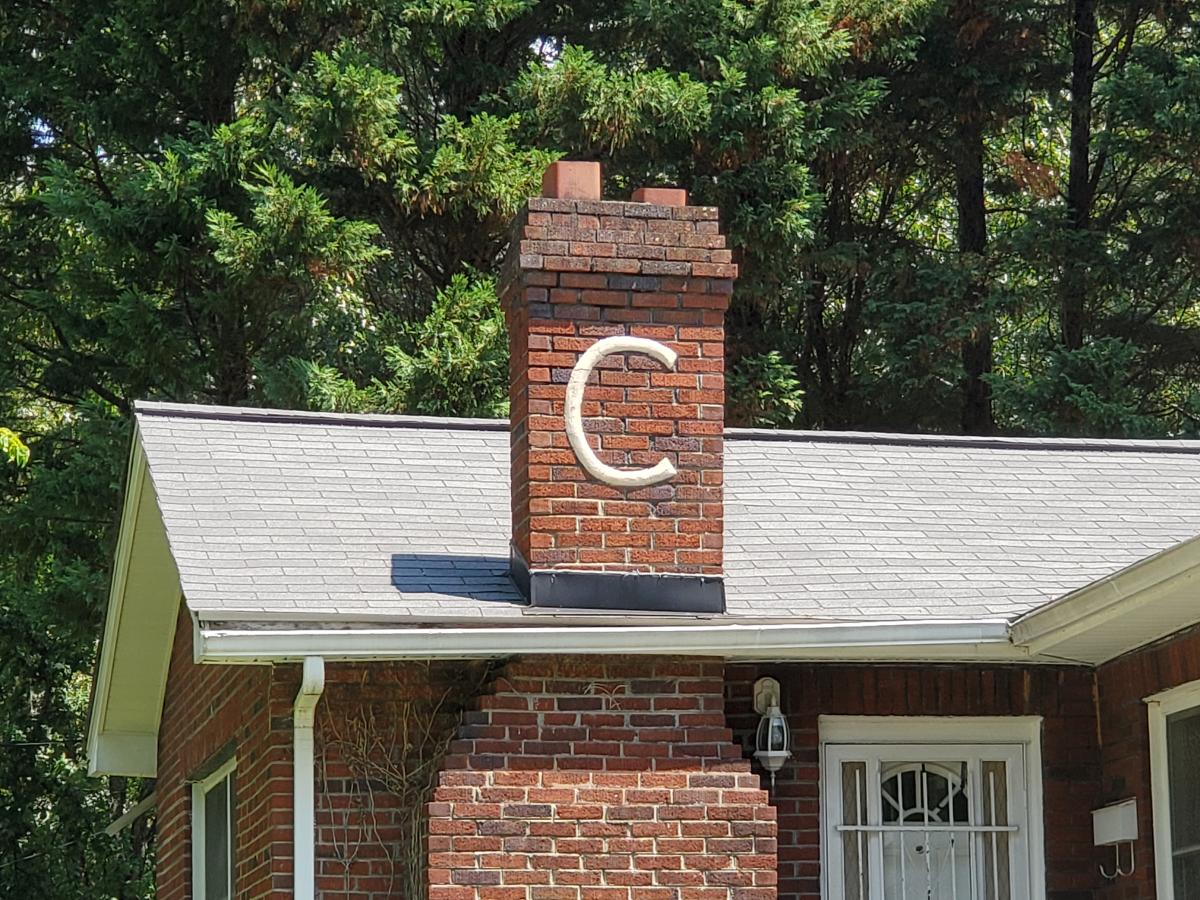 Smith thinks the chimney letters stand for the American dream:
"After World War II, a lot of, a number of GIs came home or back to the area and they were able to build homes and in building their homes they wanted to put a mark or a symbol on their home that that was their home," says Smith. "So what they had the brick mason to do was build a place in the brickwork on the chimney — the first initial of their last name."
A trip back to 1946
To find out more about Smith's insight, I headed to the hub for public records: the Forsyth County Register of Deeds. That's where I met Timothy Williams, who manages the real estate and indexing division.
When asked whether he's ever encountered this question:
"In 27 years, no ma'am, I have not come across the question. This is a first," says Williams.
We begin with an online search using the address of the home with the "H" on the chimney.
"So, you can see each individual owner. There was a book and page number for each owner for the deed that was recorded for that particular property, which was great, so you can connect all of the previous owners without flaw and without question," says Williams. "It's just, it's a clear title. You can see it all unfold all right out in front of you."
Our online search only took us to 1986 and without a letter match. But that was just the beginning. Williams points out the block and lot number for that parcel of land and we head over to the microfilm machine.
We went all the way back to 1946. Harry Truman was president. It was a year of labor strikes, and those born then were the first of the baby-boom generation. And then we find what we are looking for.
"There's an 'H' on the chimney and in 1946 we did find that Huntley is the owner, was the owner at that particular time," says Williams. "So Huntley purchased the property in 1941, but he purchased it, just the land, in 1941 and then he built the home in 1946."
It's a match! We kept going and plugged in a different address a few houses down, and…found the same result — the letters represented the original homeowners' initial.
They prove that history and the stories of our neighborhoods are all around us and can sometimes be found in unexpected places.
Follow WFDD's Keri Brown on Twitter @kerib_news
Support quality journalism, like the story above, with your gift right now.