88.5 WFDD Wants Your Opinion!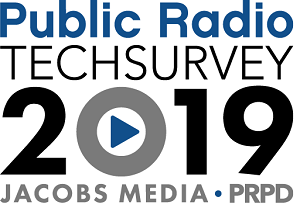 The radio and technology landscape is changing incredibly fast, and we're working hard to keep up with it.

Now, we could really use your help. Our goal is to continue to provide great content the way that you want it on the platforms you use most often, so we're inviting you to participate in our annual survey to share how you use the radio, along various other technologies and mediums to stay connected to 88.5 WFDD and other sources. 

Heads-up! It's kind of a long survey. Because of the many changes in technology, it covers a lot of ground...but you can stop and save your work at any time. Your responses will be kept completely confidential, and we will never share your personal information with anyone.

We're so grateful to count you as a listener. Your participation in this survey will help us enhance and improve our service to you and everyone in our community. Thank you so much for your help.