On Thursday afternoon, more than 100 people began gathering at Winston-Salem's Central YMCA to protest recent police killings.
Demonstrators peacefully marched through the city's West End Neighborhood, calling for justice and unity. While people of all ages took part, it was overall a young, college-aged crowd. 
Event organizer and recent Winston-Salem State University graduate Courtney McMillian says it was her first time as an organizer, and she pulled it all off in 24 hours on social media.
"Well, as of right now I'm just excited," says McMillian. "I'm really amazed to see all these people out here in unification with me. At first, I was nervous, but I feel comfortable. I feel like it's a family out here."
A light police presence accompanied the group, guiding traffic. The march was interrupted for eight minutes and 46 seconds as protesters took a knee in honor of George Floyd.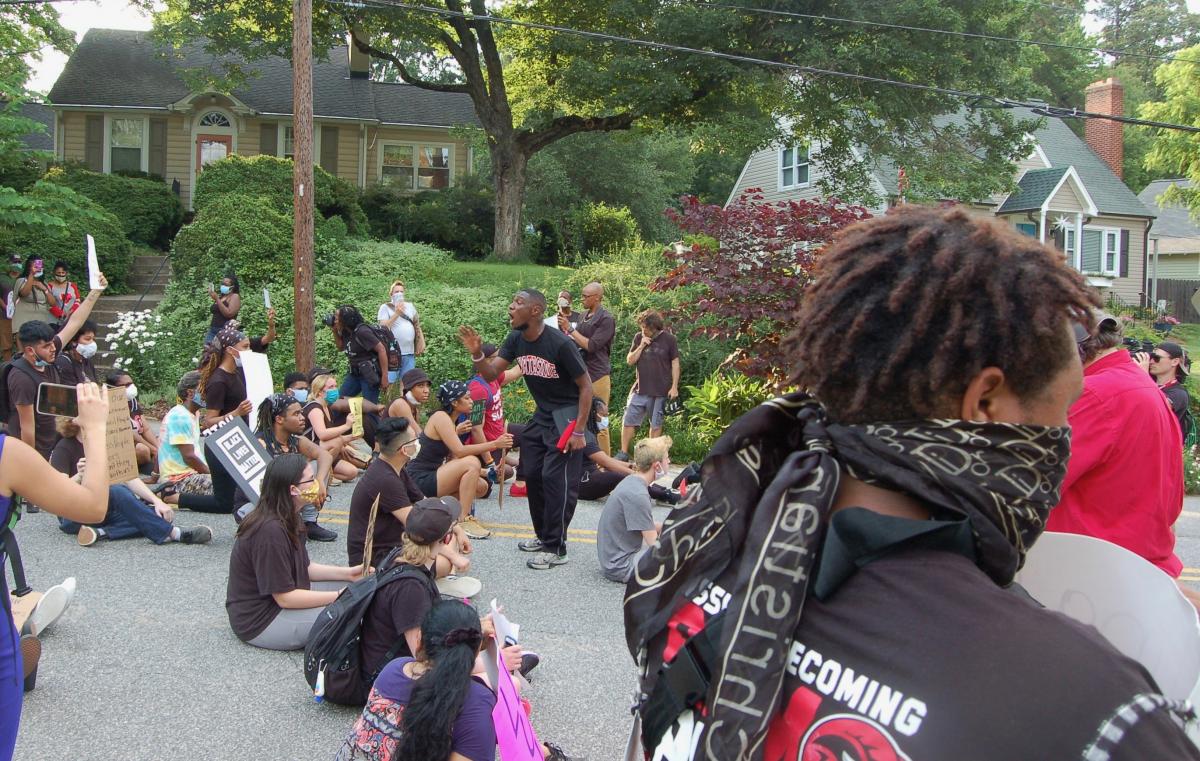 Community activist Frankie Gist later led the group in a series of call and responses. He says he's felt empowered over the past few days by what he's seen: people in his community coming together peacefully.
"When I leave here today, I'm still going to be the same person who had this energy here," says Gist. "I'm not going to let this energy stay here. I'm not going to let this heart that I have here, stay here. It's going with me everywhere I go, everybody I interact with, they're going to feel this energy. Because this is what it's about, it's about love, peace and happiness and unity." 
Another Winston-Salem protest, organized by H.O.P.E. Dealers Outreach, is scheduled for Saturday.     
Support quality journalism, like the story above, with your gift right now.