Some of the youngest students in the Winston-Salem/Forsyth County School system could be heading back to the classroom beginning next month.
Superintendent Angela Hairston laid out her reopening plan to school board members during a COVID-19 special committee meeting on Thursday night.
She wants to bring kids back to classrooms in stages using Plan B, a mix of in-person classes and remote learning.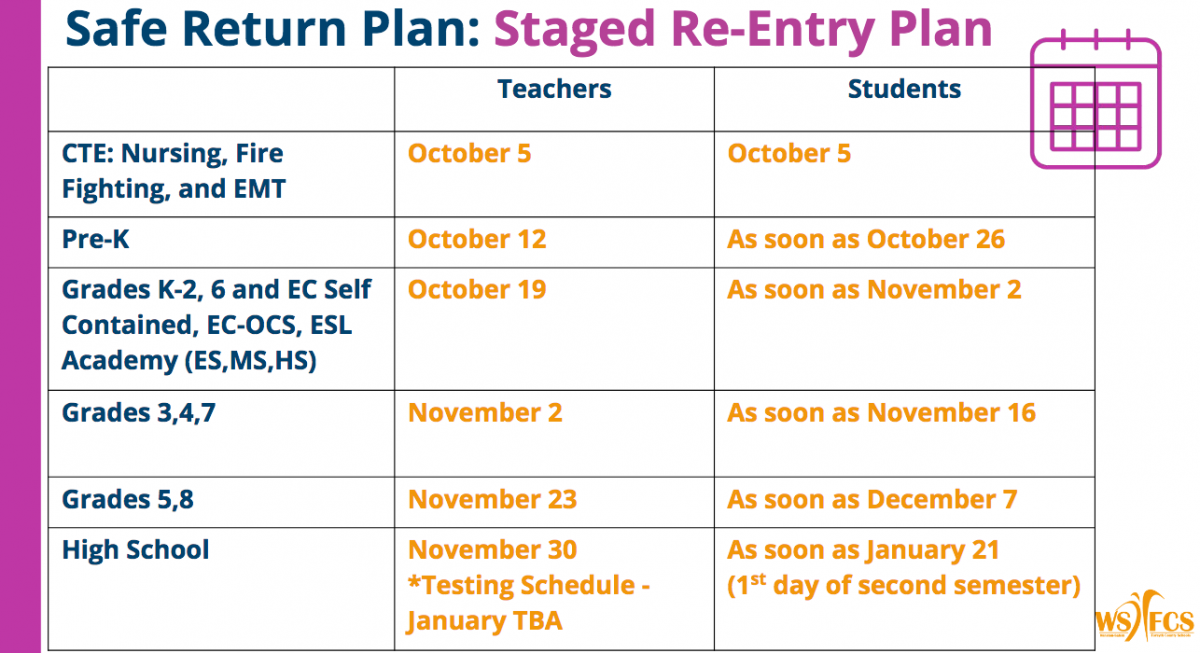 Under the proposal, Pre-K – 2nd grade would return four days a week, with Pre-K returning first on Oct. 26. The other grades would return in cohorts and be in place by early December, except for high school. Those students would remain in remote learning until the second semester begins in January. 
Detailed reopening plans for Winston-Salem/Forsyth County Schools can be found here. 
Hairston says they would move between stages based on the county's COVID case numbers.
"So it's a slow transition. It gives us time for teachers to adjust, for staff to adjust," says Hairston.
This comes on the heels of Gov. Cooper's announcement that districts could opt for in-person classes for grades K-5 beginning October 5th.
Hairston says they're not prepared for that yet. She says they're securing more protective equipment and installing new technology in classrooms, including new cameras and microphones to help prevent double duty for teachers and give a better experience for students during virtual classes.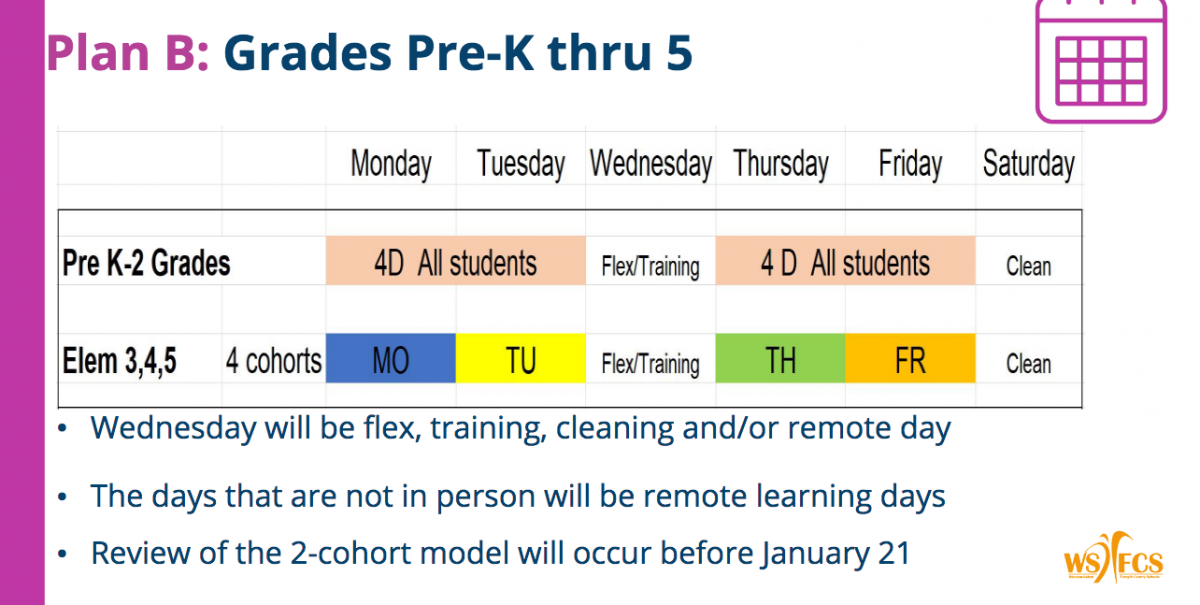 The full board is expected to take a vote on the plan on October 1.
For the most up-to-date information on coronavirus in North Carolina, visit our Live Updates blog here. WFDD wants to hear your stories — connect with us and let us know what you're experiencing.
Follow WFDD's Keri Brown on Twitter @kerib_news
Support quality journalism, like the story above, with your gift right now.