Winston-Salem State University Vigil Honors Shooting Victim Najee Baker
8:19pm Jan 24, 2018
Students and community members gathered on the campus of Winston-Salem State University Wednesday evening for a vigil honoring Najee Baker, who was a student shot and killed over the weekend. 
The group met at the base of the clock tower on campus. Winston-Salem State University Dean of Students Jamar Banks spoke to the crowd.
"I'm tired. I'm tired of us being on this side of the violent crime statistic rather than the graduation statistic," he said. "I'm exhausted by parents, families, students coming together for these kinds of sad occasions rather than the joys of celebration and triumphs."
It was an evening about family - the campus family, and Baker's family who was there. Together they released red and white balloons, the school colors dotting the sky.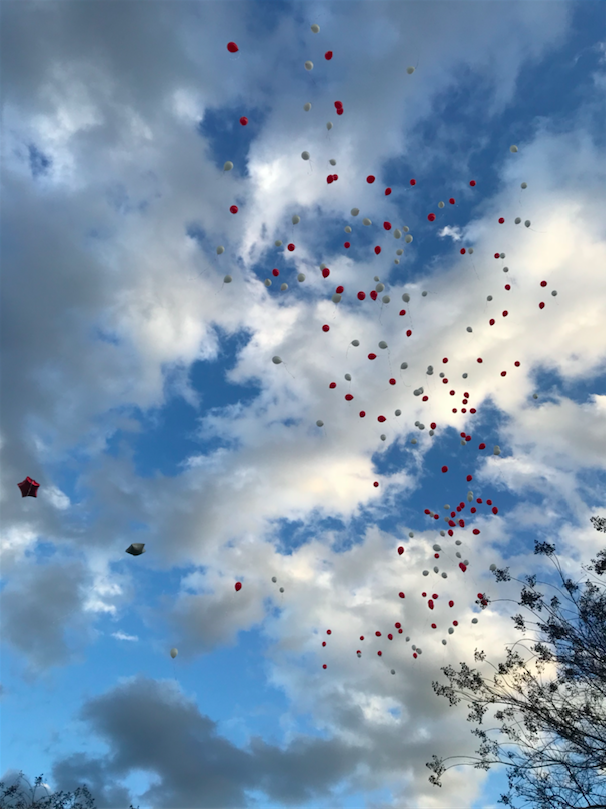 Student Ivory Simmons says she didn't know Baker personally, but feels like she did.
"You can tell that the whole campus is hurting, even the people that don't know him," she said. "You can feel it; it's a feeling on the campus where everyone's sad and we're trying to push through with classes but it's still right there, noticeable that someone's missing."
That someone was a 21-year-old New Yorker, a student and a member of the Rams football team.
The vigil was short, but the crowd stayed. Dozens of people waited to take their turn to pay respect to Baker's family and his legacy.