If you overstay your parking meter in downtown Winston-Salem after 3 p.m., there's a good chance you won't get a ticket. That's according to a WFDD review of violations issued in the city in May.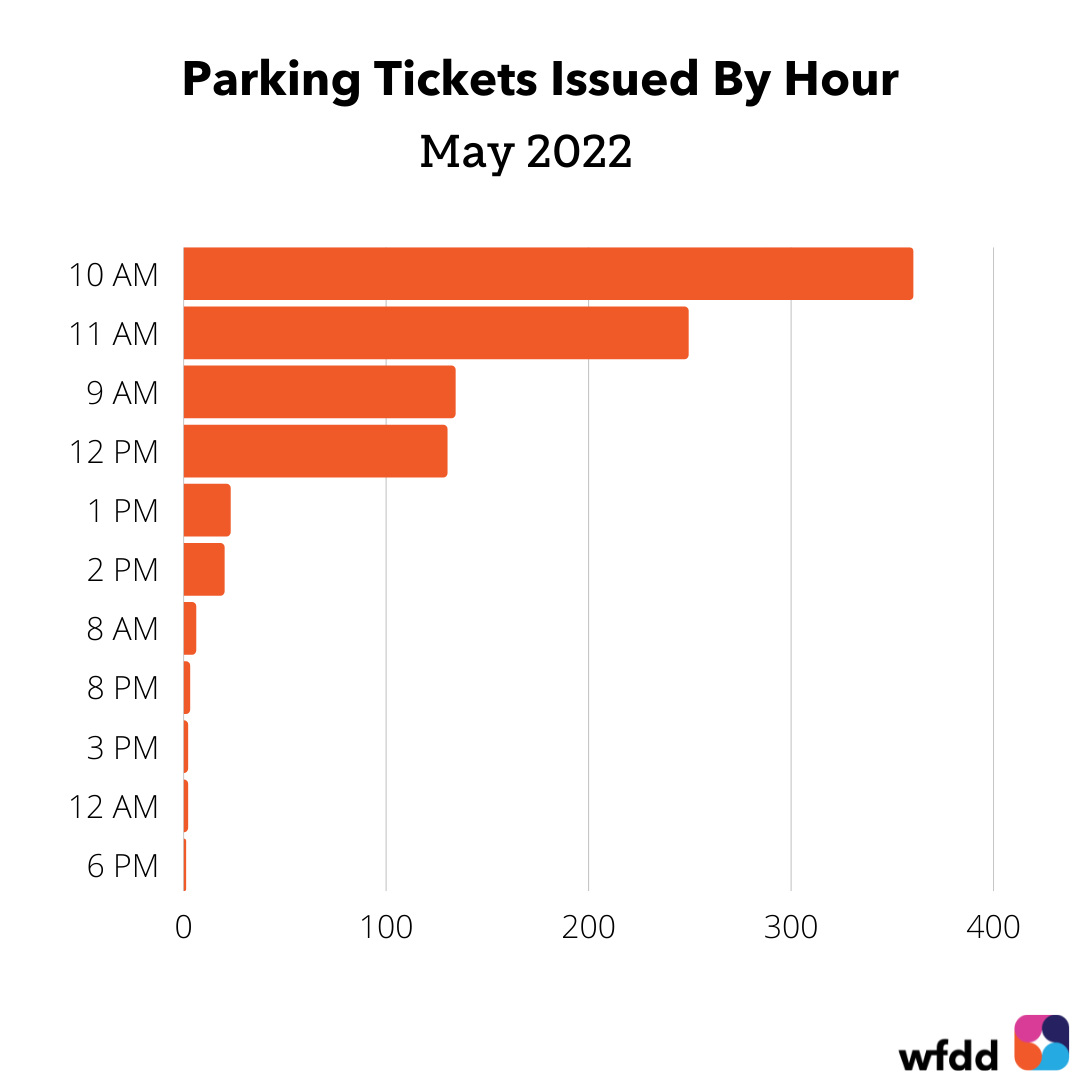 Of the 930 tickets issued, all but eight were written before 3 p.m. Rodd Ring with the city's transportation department says that's because his two enforcement officers usually come back to the office around then. 
"They have to come in and download their tickets, return phone calls for parking, appeals and that sort of thing," said Ring. "So yeah, sometime between three and five they're off the street."
Parking rules are technically enforced Monday through Friday 8 a.m. through 5 p.m., so you're not necessarily in the clear if you park after 3 p.m.
Police officers can still ticket you for violations, but Ring says it's a priority call for them.  
"We're 100 officers down so, you know, other things will take priority other than writing the parking ticket," said Ring. 
Most tickets were issued in a handful of downtown blocks. Overall, Liberty Street had the most violations. Ring says he thinks that's due to increased development in that area. 
Support quality journalism, like the story above, with your gift right now.