For over 50 years, Wake Forest University has celebrated a Moravian holiday tradition known as Lovefeast. Initiated by a student in 1965, the gathering has grown to be one of the largest of its kind in North America.
This year, a group of university collaborators made sure the beloved tradition was not lost amid the pandemic.
Any other year, in early to mid-December, thousands file through the doors of Wait Chapel on the campus of Wake Forest University. Filling the space until there's standing room only and surrounded by holiday decorations, they'd share in what's become a favorite event.
Tim Auman has been a part of 24 Lovefeasts at Wake Forest, 19 of those as the university chaplain.
"The first lovefeast was actually served in Germany on August 13, 1727, following the renewal of the Moravian Church," he says. "It's a very simple service that provides, I think, an ideal environment for the softening of some of the divisions that we actually see every day in real time."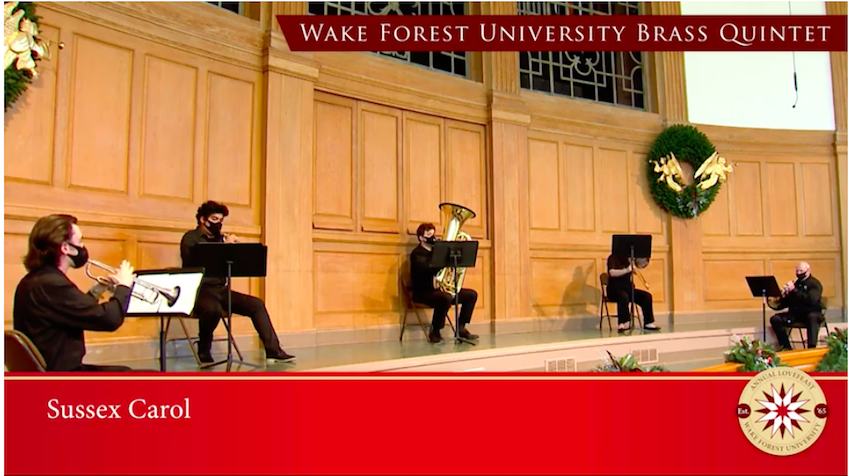 This year, due to COVID-19, the university adapted the experience into a full-length video recording. It captures every element of the ritual including well-known Christmas carols sung by the choir and various musical performances. There are scripture readings, and a reflection. And, of course, the virtual sharing of a meal — usually consisting of a bun and sweetened coffee.
"The coffee itself has a lot of cream," says Auman. "And it's a traditional Moravian recipe. But it is very rich and very flavorful."
As people from across the country watched from home this year, they got creative with their meals, including alumna Molly Mitzner.
"I made hot cocoa as my hot coffee, and one person ordered Dewey's cookies. So that was their version of a lovefeast bun."
Mitzner and a group of friends shared Lovefeast together over Zoom.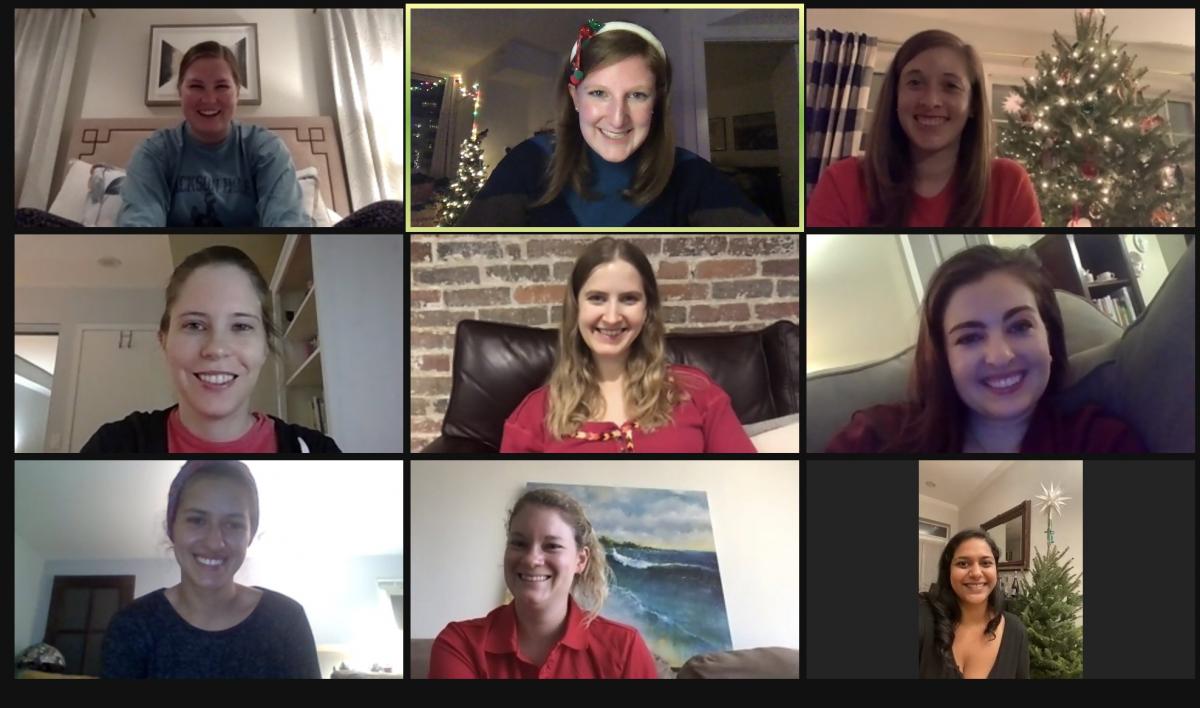 "It's a beautiful way to ring in the Christmas season," she says. "You get the Christmas vibe and your Christmas spirit, but there's also the joy and the sense of community. I think there's a warmth."
Mitzner graduated in 2013, and as a member of the university's flute choir, she herself performed at Lovefeast as a student and was impressed by this year's performers who faced a unique set of challenges.
Chris Gilliam leads the Wake Forest University Choirs. His students were "called on to just know how to sing their part, not being able to hear, for instance, the alto that's 10 feet away from them on any side, you know, and they're in masks."
When the students were able to, they practiced, while masked, in small groups throughout the semester. But the dress rehearsal for Lovefeast was the first time the full ensemble was able to sing together.
"They did quite well with it," Gilliam says. "They were very flexible and made it happen."
Behind the scenes, capturing it all was university video director Travis VanSweden and his team. They recorded in Wait Chapel over the course of three days. And when editing, in order to bring the production to life, they used footage from years past at key moments.
"We wanted that b-roll to come in and make things a little bit more engaging during that time. And I think we were pretty successful at connecting those moments with people's heartstrings and the tradition that they've grown to love."
The result was an experience that captured the essence of Lovefeast: sharing community and generosity even in a time of uncertainty.
"People could see that in a tough year they really just weren't alone, you know, that other people were experiencing their tradition as well," says VanSweden.
The 56th annual Lovefeast premiered on December 6 and is available to watch online.
Support quality journalism, like the story above, with your gift right now.