Triad Researchers Use Lasers To Count Dwindling Monarch Butterfly Populations
6:00am Sep 24, 2018
Monarch butterfly sightings are being reported across the Piedmont. It's one stop along the way in their journey from as far north as Canada to Mexico. This annual, multi-generational migration is one of nature's greatest phenomena, but it's also in peril. Over the past two decades, the monarch's population has declined by more than 90 percent.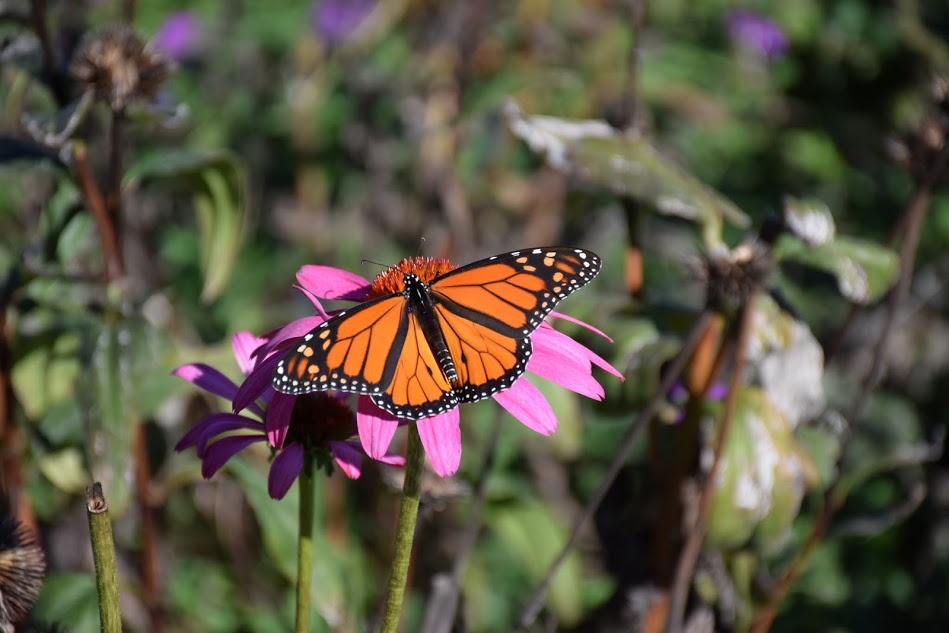 Scientists the world over are working to understand why, and, hopefully discover ways to reverse this troublesome trend. A small team of researchers, students and designers in the Triad are leading the charge, and they're doing so using lasers.
At the Center for Design and Innovation in Winston-Salem, a captivating image practically leaps off a large desktop computer monitor: a pine-oak forest, high in the mountains of Mexico; each towering tree trunk adorned with thousands of monarch butterflies; the branches weighed down by enormous insect clusters; clouds of orange, white and black.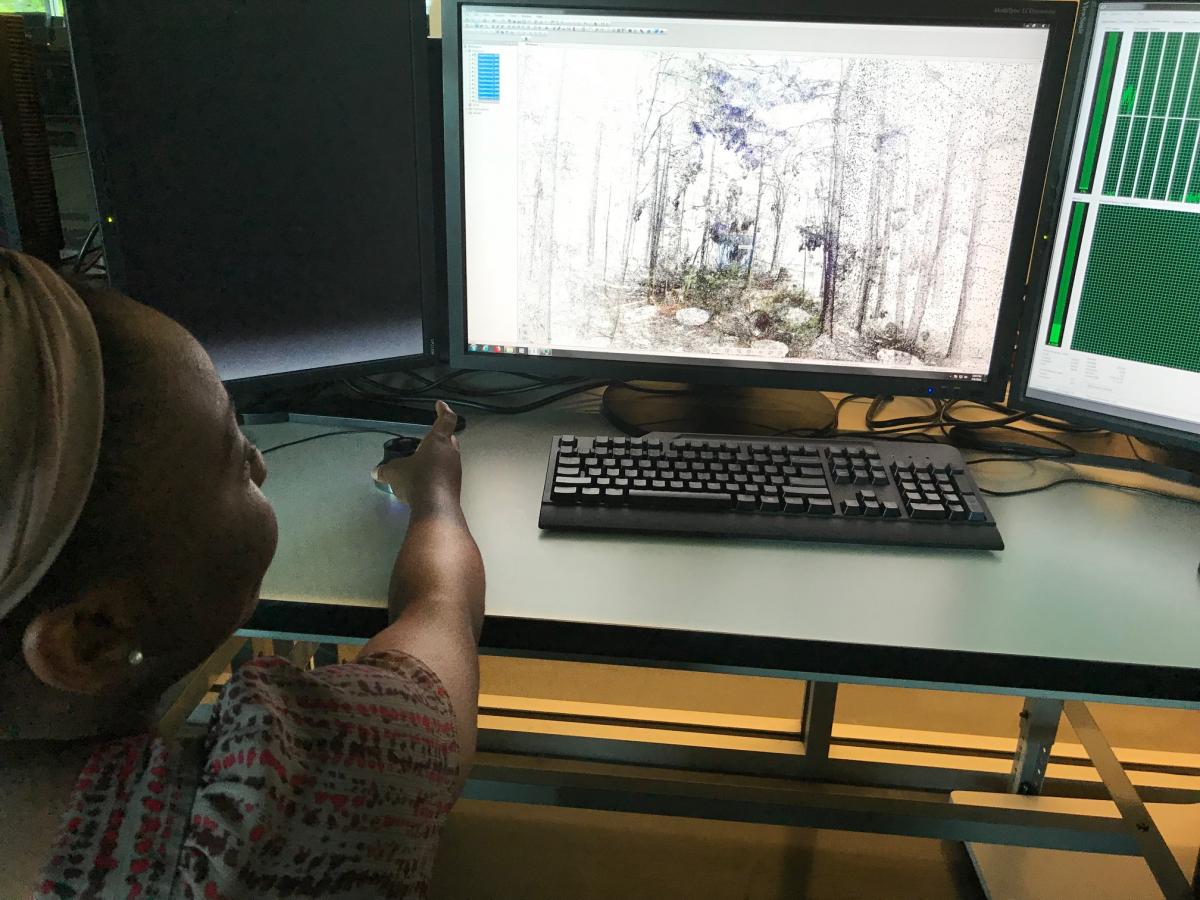 Only, upon closer inspection, the realization sets in: they're not real. They've been digitized—every leaf, twig and butterfly antenna a perfectly rendered 3D visualization.  
Winston-Salem State University professor and lead researcher Nick Hristov will explain how it's accomplished, but first, he's interested in reflecting on just why we should care so much about these tiny creatures.
"They're just gorgeous," he says. "Look at the wings and the light interacting with them."
Hristov says twenty years ago, nearly one billion monarchs completed their 2,000-mile migration. Today that number has dropped to about 150 million. They face several risks: climate and rainfall pattern changes impact the timing of migration. As forests are cleared for farms and new construction, they're losing habitat. And their primary food source, milkweed, is under assault from pesticides.
And further complicating recovery efforts is the fact that these little guys are difficult to count.
"There's many of them. They're tiny. They fly in complicated ways and pretty much push every technical capability that we have," says Hristov.
Throughout their research, the Light Detection and Ranging system or LiDAR has been an indispensable tool. It's a common surveying system used since the 60s for mapping topography, but Hristov was the first to employ LiDAR for modeling butterfly behavior.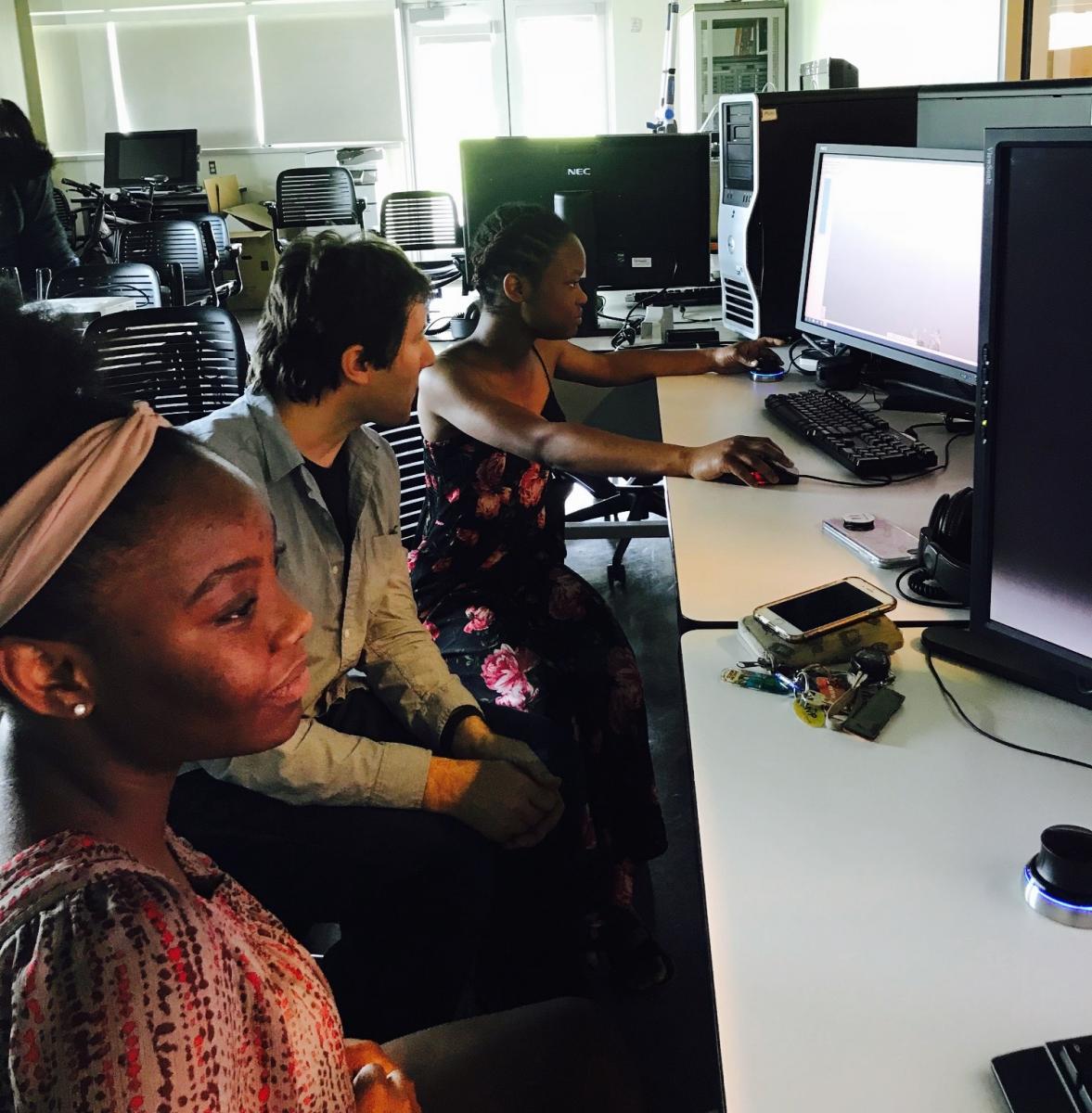 The machines use a pulsed laser light to measure distances, recording more than a million data points every second, scanning monarch habitat with the butterflies, and without them. The difference between the two scans represents the volume of the insects there.
Hristov says the next challenge, is formulating accurate butterfly number counts.
"Considering how few are left, if we really want to have impact with the policies and corrective measures that we're putting in place, we need to be able to work at a finer, more detailed level of number estimation," Hristov says. "We can't wait ten years to see whether the many trees are covered again."
And that's where the magic happens. Once that data has been collected, analyzed and processed, it arrives at the desk of 3D artist Dennis Nikolaidis. He's the CEO of Animusing Productions, a visual content and development company.
"I'm trying to create 3D models out of those point clouds, just points floating in mid-air, millions of points," says Nikolaidis.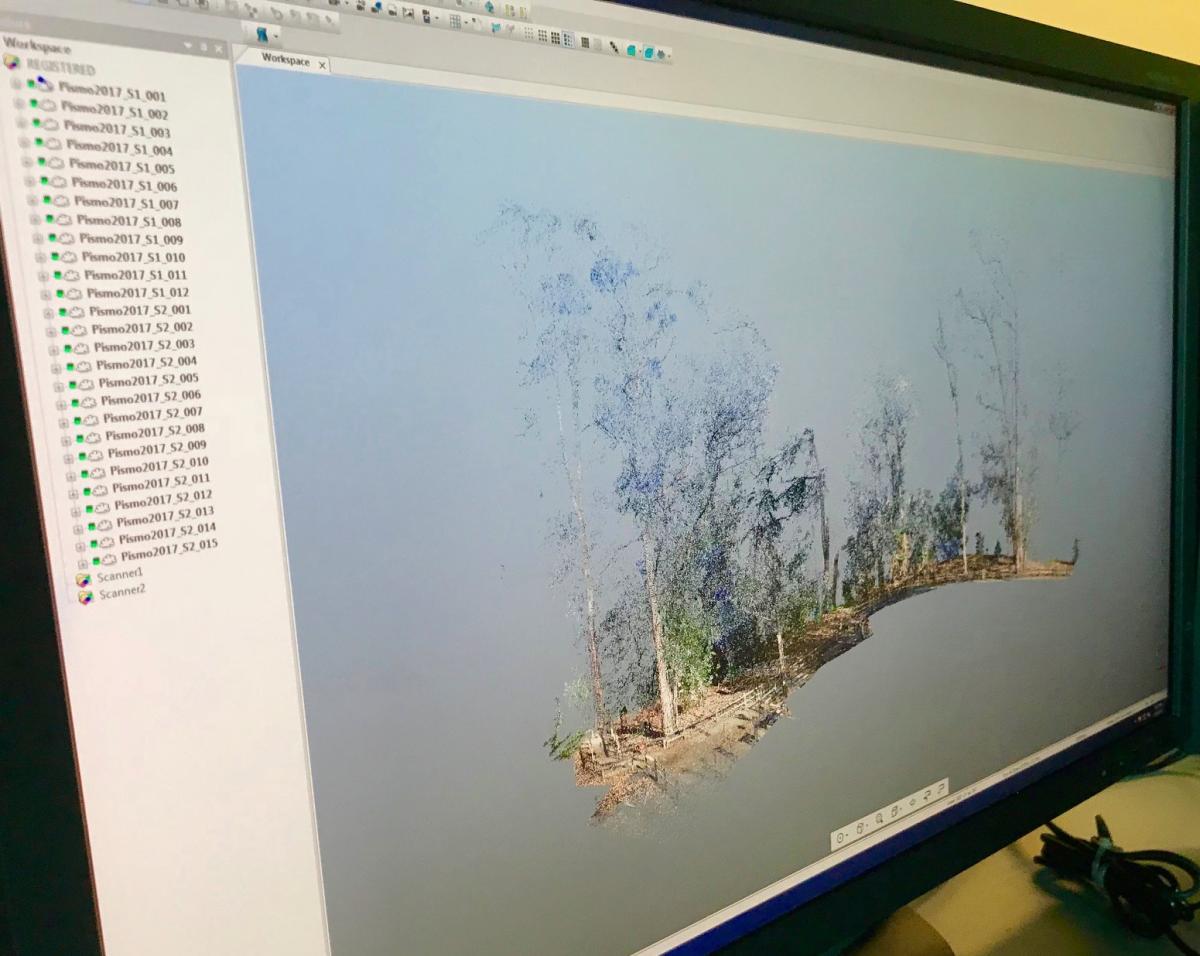 Nikolaidis says it's an added challenge separating clusters of thousands of butterflies from the foliage immediately surrounding them.
"So, what we're trying to do is find the right algorithms that can process those points and create a 3D model out of them."
Assisting him is WSSU undergraduate Georgina Dzikunu. She's spent months processing millions of flat, one-dimensional scans, and lining them up perfectly to create 3D visualizations. Jean says creating them is really cool, but it's not exactly fun and games.
"It's so much pressure, because they're gonna be using your data," says Jean. "But the enjoyable part of it is when you create it and it's like, 'Oh, you're good. Good job.' It's like yeah, it's rewarding."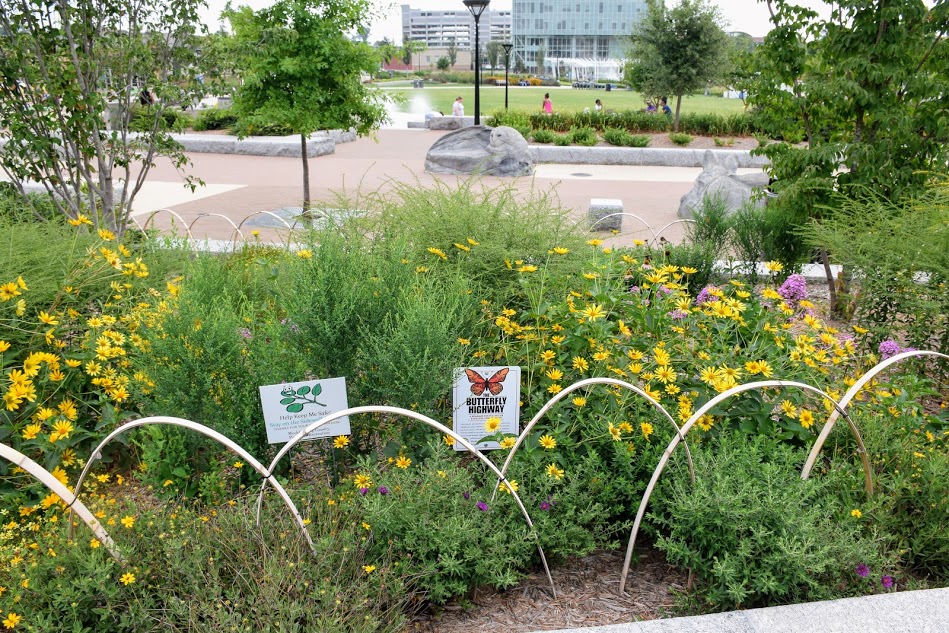 What's also rewarding for Dzikunu and her fellow researchers is that the data they generate may one day help other organizations boost monarch populations, like the Butterfly Highway project in North Carolina.
After determining how much land remained in the urbanized area around Charlotte to support butterflies and other pollinators, founder Angel Hjarding first began encouraging residents there to fill in the gaps with sustainable perennial gardens for pollinators. Today, with the support of the North Carolina Wildlife Federation, it's become one of the fastest growing wildlife conservation programs in the state.
"Now we're closing in on almost 2,000—we refer to them as pollinator pit stops—because it's more than just gardens," says Hjarding. "It's providing a habitat weigh station, or pit stop, for pollinators such as monarchs as they travel through the Carolinas which they're doing now."
Hjarding says she and her members have been reporting many more monarchs this year. That's good news, but too soon to tell if their work or the data that supports it is the reason behind the surge. Either way, one thing's for sure, the work to preserve and to count them continues.
CORRECTION: An earlier web post included the wrong name of the WSSU research assistant quoted for this story. The correct name is Georgina Dzikunu and not her WSSU colleague, Zariah Jean.