A surgeon in Winston-Salem is fighting back against sky-high healthcare costs by offering flat fee services: X-Rays for $70, and hernia repairs for $2,500 — about half the national averages. The low prices quickly caught on with patients, but local hospitals are less enthusiastic. And when Dr. Gajendra Singh tried to buy his own MRI scanner, a state law prohibited him from doing so. Now he's engaged in a court battle to overturn it.
In the heart of a sprawling medical complex stands a small, one-story, white brick building. Out front, the sign reads like a menu: Ultrasound, $199, CT scan, $400 to $600.
Vickie Crookston drove here from Concord, North Carolina, to get her scan. It's about an hour and fifteen minutes away, but she paid $500, less than a quarter of what she'd pay in the Charlotte area.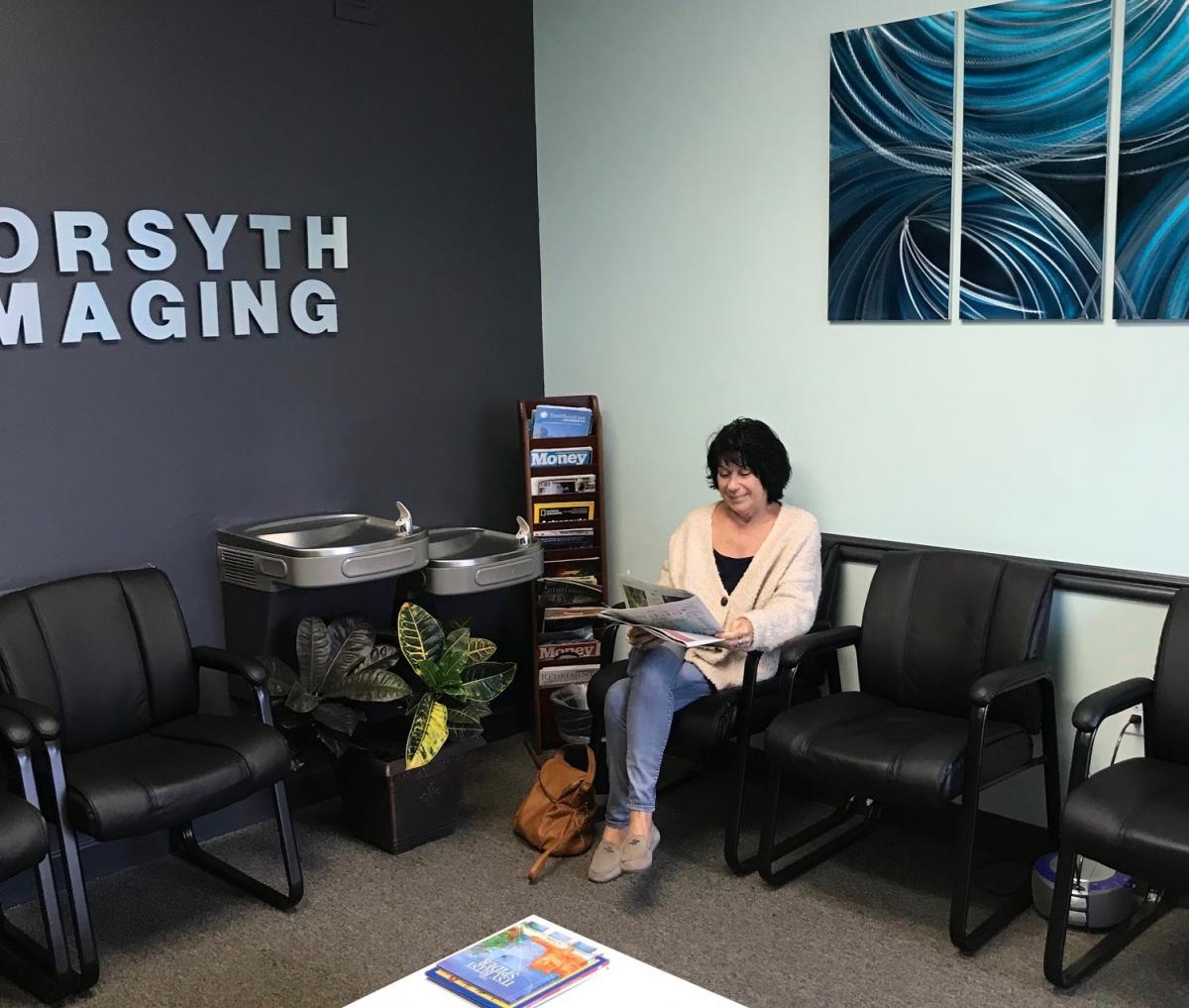 "It means the world," says Crookston. "I mean, being self-insured, self-pay I can't do two to three thousand dollars just for a test. I mean, this was within my means. If it was going to be two to three thousand, I would've said, 'No, I'm not doing it. We'll just have to pray and hope for the best.'"
Dr. Gajendra Singh grew up lower middle class in India where he did his early medical training and says he began Forsyth Imaging Center after seeing a patient who'd put off expensive MRIs for more than a year due to the cost.
"So, I saw it," he says. "He had a cancer spread everywhere. And that was a Stage 4 cancer. And I felt guilty. Like you know, that as a society we had failed him."
Singh began leasing an MRI machine and charging patients $500 per scan. He added a low-cost surgical clinic with the hope that others would sprout up, increasing competition, and driving down healthcare costs.
But leasing an MRI was expensive — $1.5 million dollars when it was all said and done. To keep patient prices low, Singh needed to buy one outright, but he says North Carolina law that regulates medical equipment purchases was in the way.
"We live in America," says Singh. "It's a free country. You know, if you've got a full pizza shop and want to open another one, nobody says you can't open it. You've got money, you want to open a pizza shop, you can do it. We don't do that in healthcare because the competition has been taken away."
The law is called Certificate of Need (CON). Wake Forest University professor Mark Hall is a leading scholar in the areas of health care and public policy. 
He says these federally mandated CON laws came about at a time when new hospitals were cropping up everywhere, buying the latest expensive equipment, and forcing them to keep up with one another. The end result: a medical arms race — billions invested, and skyrocketing costs.
Hall says, "The theory was that we need an objective regulator to say, 'This is a community that needs more healthcare services,' or 'It has enough healthcare services,' to put the brakes on this overinvestment." 
Dr. Singh is suing the North Carolina Department of Health and Human Services (NCDHHS) and the North Carolina Healthcare Association to overturn the CON law here. His lawyers argue that the requirement is preventing him from acquiring the MRI scanner just because larger hospitals got there first, giving them a monopoly.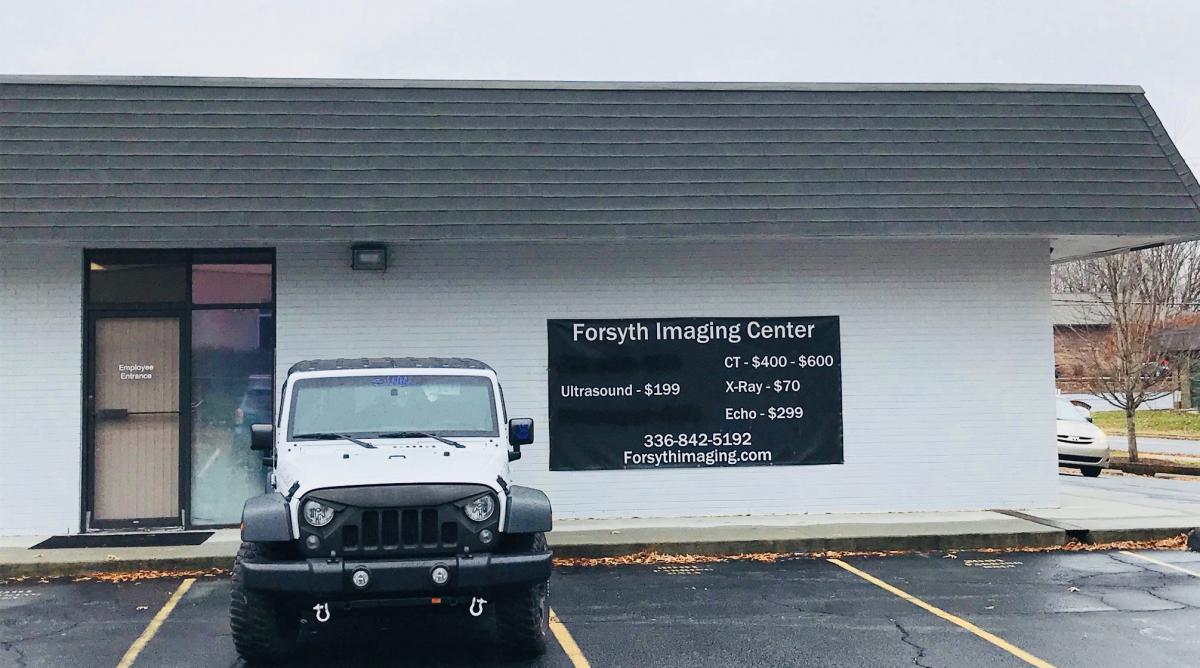 WFDD reached out to both organizations for comment, and received a written statement: "DHHS does not comment on ongoing litigation." North Carolina Healthcare Association Senior Vice President Cody Hand was willing to speak on this topic. He says he's seen this type of claim before. 
"And the courts have said in previous cases that in fact the state is not prohibiting those folks from entering," says Hand. "There is an avenue that Dr. Singh could go through to get the MRI that he wants, and it's the CON process. Ironically, Dr. Singh has never applied for or been denied a CON for the MRI machine."
Any provider can apply, but it's pricey when an appeals process is involved which Hand says typically begins at about $10,000. Singh claims his legal fees would have easily surpassed six figures, and the CON process could drag on for years with no guarantee of success. But Hand says these screenings are just as onerous on large hospitals as they are on small centers like Singh's.
"And in fact, if you want to, look at what happened in Wake County last year," says Hand. "There were operating rooms designated in the plan, and an independent ambulatory surgical center applied as did three Wake County hospitals. And the hospitals were turned down in favor of the independent."
Nationwide, Providence College Assistant Professor of Economics James Bailey sees things differently. His article "Can health spending be reined in through supply restraints? An evaluation of certificate-of-need laws" was recently published in The Journal of Public Health. 
"The big picture, certainly in the last ten years, has been that things are trending in the opposite direction, that hospitals are getting stronger; they're merging together and they're buying up all of the local clinics," says Bailey. "So, I think the big threat is more to the clinics themselves, being unable to keep open without being bought out by hospitals, rather than the risk being to hospital systems going under." 
Bailey's research indicates that Certificate of Need laws have largely failed in reducing healthcare spending. He says many states with such laws have experienced increases, while those that have repealed them have seen overall healthcare costs fall. 
Back at Forsyth Imaging Center, Vickie Crookston sees a big upside to going small, getting the care she needs from friendly staff. 
"They are offering a service that's a godsend," she says. "These ladies are wonderful — absolutely wonderful. It was just like I would get anywhere else if not better."
To date, fifteen states have gotten rid of their Certificate of Need programs, and more are debating the repeal. As the number of savvy consumers grows in North Carolina, that conversation is all but certain to continue.
According to the Kaiser Family Foundation, North Carolina is 18th in the nation for hospital adjusted expenses per inpatient day. Business Insider ranks the state 8th highest for average combined employee premium contribution and deductible. And US News & World Report shows North Carolina to be the 30th best state for health care access.
Support quality journalism, like the story above, with your gift right now.