A new comic book is hitting shelves featuring a main character who is transgender. The book is called "Alters," and it's coming to Winston-Salem with an exclusive House Bill 2 inspired cover. The artwork was commissioned by Ssalefish Comics. Owner Bret Parks says when Aftershock Comics approached him about the book, he wanted to "make it North Carolina specific."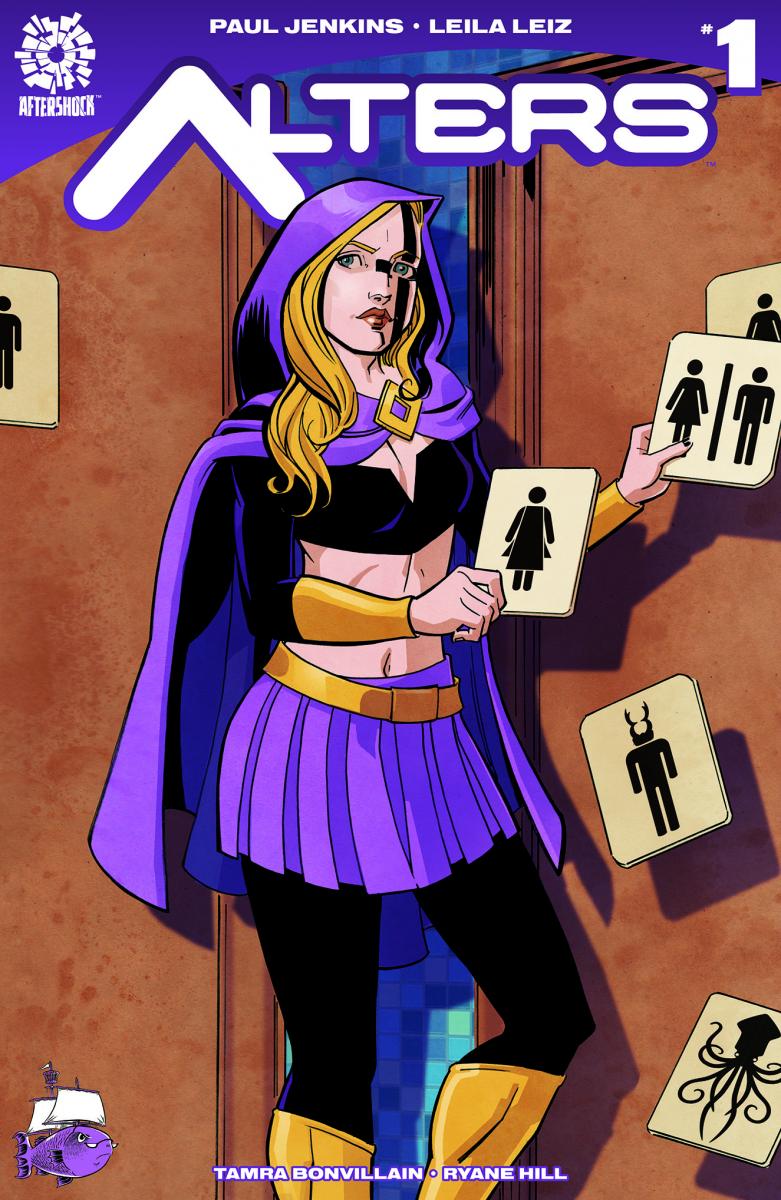 "We thought it would be interesting to take a slight jab at the House Bill 2 controversy, also known as the bathroom bill. And since Chalice is a transgender character, we thought we would use her and bathroom signs as the jab. In her hand she has a unisex sign and a female with a cape sign...and then falling out of her hands are other symbols of characters within the book."
Parks says that transgender characters in comics aren't entirely new. But the difference with "Alters" is that it's one of the first books with a lead transgender character and that the story has a more mainstream feeling.
"I think it can easily appeal to fans of "X-Men." Being transgender is not the main premise of the book, it is just how this character is identified. It's a superhero comic, and I think alternative and mainstream audiences can identify with it and enjoy reading it."
Since Ssalefish Comics announced the variant cover, the public response has been overwhelmingly positive.
"A few days ago I actually had a mother of a transgender student who was also a comic book fan. She came in to buy the book and was practically in tears. She was just so happy that her child was so accurately represented in a mainstream comic book and that just doesn't happen often." 
Parks says there has been some negative feedback. "We had someone on our store's Facebook page tell us to consider them no longer a customer."
Mixing business and politics can be trouble for stores, and Parks admits this is the first time he's ever mixed the two. "I think I take it for granted and I just expect everyone to be accepting of people's differences. And you know, I was just woken up to the fact that that's not true. And when this opportunity came up I thought it was okay to mix politics and business. I think its just natural to support a book like this. I just want to make the point that everyone's welcome to shop here. And that comic books truly are for everyone."
The writer of Alters, Paul Jenkins, will be at Ssalefish Comics on Saturday, September 17 from 12 p.m. until 3 p.m. for a book signing and fan meet and greet.
Support quality journalism, like the story above, with your gift right now.