Stokes County Residents Push For Changes To Belews Ash Basin Closure Plan
11:09pm Feb 18, 2020
Dozens of community members packed into Walnut Cove Elementary in Stokes County Tuesday night to hear more about closure plans for Duke Energy's Belews Creek coal ash basin.
The North Carolina Department of Environmental Quality conducted the public meeting to gather input from local residents. It's one of several taking place across the state this month as the agency reviews the company's excavation proposals.
"I have a few problems with the closure process that I want to see things added. One is the assurance and safety of the people that will actually be doing the job," says Stokes County resident David Hairston.
Other community members at the meeting also say they want state regulators to consider having a third party test the groundwater around the basin and near local waterways.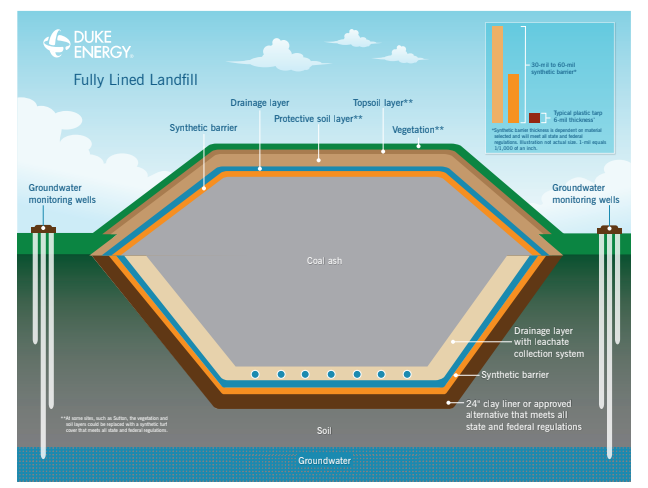 "I say it shouldn't be in anyone's backyard. It's been in this backyard for far too long," says Michael Hartley.
Linda Hicks, who lives near the plant, added "I'm worried about any of this coal ash being recycled because what does recycled mean? How long does it hold up before it breaks down and the pollution ends up in the water or environment?"
Coal ash contains toxic substances and heavy metals. Some community members believe exposure to air emissions from the plant over the years and contaminated groundwater are making people sick.
Duke Energy disputes this and says groundwater contamination is localized under the basins on their sites. Company officials say they've also invested in advanced technologies in the plant's smokestacks and in several other areas.
The country's largest electric utility is required by state law to close all of its ash basins by 2029. As part of a recent settlement with NCDEQ and environmental groups, the ash at Belews and five other sites will be placed in lined landfills on plant property.
"We have also filed with the state something that we call a corrective action plan and that details a number of steps, really advanced engineering techniques, where we will further improve the groundwater and essentially return it to the condition it was in before an ash basin was there," says Paige Sheehan, a spokesperson with Duke Energy.
"At the end of it all, what you'll have is, you'll have a landfill that looks not unlike a municipal landfill that you might see in your communities, it looks like a big grass mound. That's really what we'll have at the end of all of this," Sheehan adds.
NCDEQ is accepting public comment for the Belews ash basin through March 10.  State regulators are expected to make a decision on the closure plans this summer.
Duke Energy says it will take around 11 years to excavate nearly 12 million tons of coal ash at the Belews Creek facility.
*Follow WFDD's Keri Brown on Twitter @keribnews