Southeastern Tour Brings National Lutheran Choir To NC
3:33pm Feb 18, 2020
The National Lutheran Choir begins a rare tour of the southeast with stops in North Carolina this week. The Minneapolis, Minnesota-based ensemble is recognized for excellence by Chorus America and will perform a diverse program from simple folk tunes to complex choral masterworks. 
Listen to the 60-member chorus and your ears are immediately struck by the sameness of sound — vocal entrances and phrase endings are sung completely together as if coming from one voice. 
Artistic Director David Cherwien says getting that vocal quality means making sure everyone is in exact agreement on pronunciations, and on being sticklers for detail. But there's also something to it that is intangible. 
"All sound and all matter is vibration," says Cherwien. "So, when we sing together, we actually catch each other's vibes so to speak. We literally join a wavelength with other people that connects us in a way that we don't fully understand, but it's magic."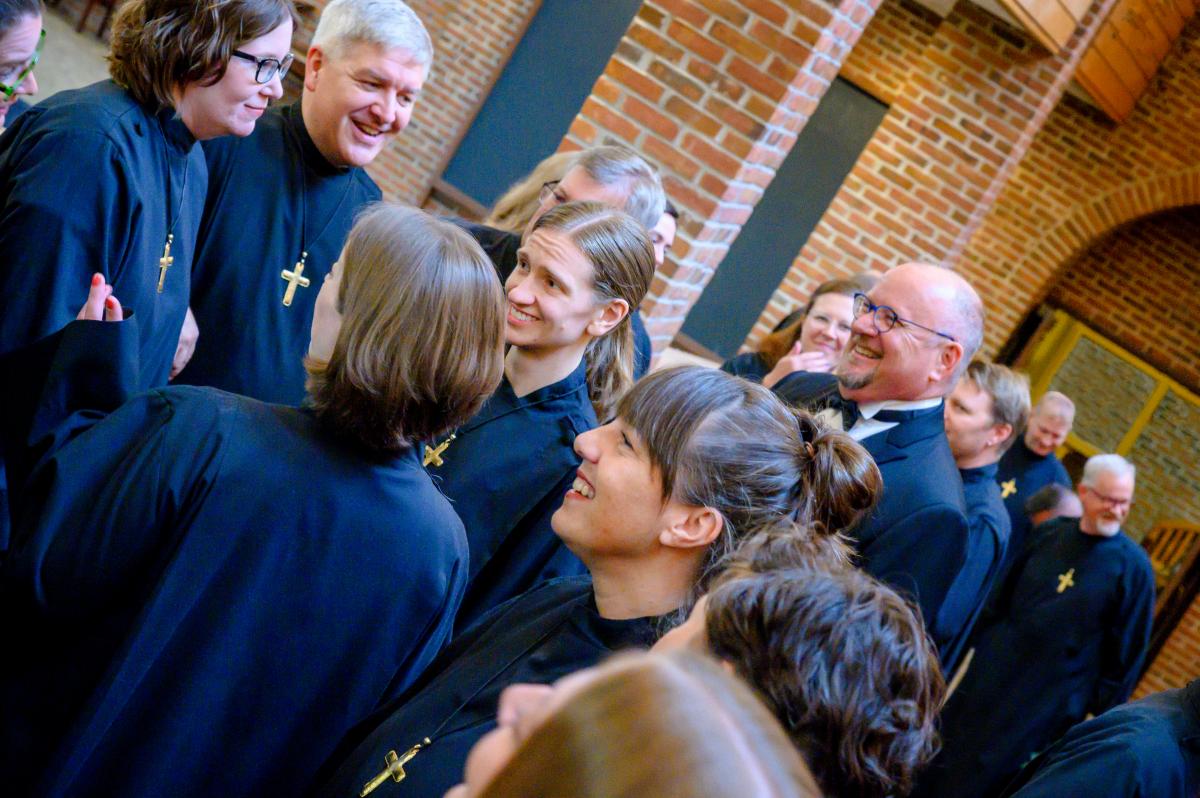 The National Lutheran Choir legacy lives on in North Carolina with Lenoir Rhyne University Choral Program Director Ryan Luhrs, and Duke Chapel Music Director Zeb Highben both being NLC alumni. 
"I think what makes singing with NLC worth it for the adults who have busy lives, and relationships, and jobs, and children, is that we do insist on being absolutely the best we can, and better than the last time that we sang," says Cherwien. "And I think because we're able to refine to that real fine level it makes it worth the sacrifice of time."
The first concert takes place Thursday in Hickory, followed by performances in Raleigh and Charlotte.